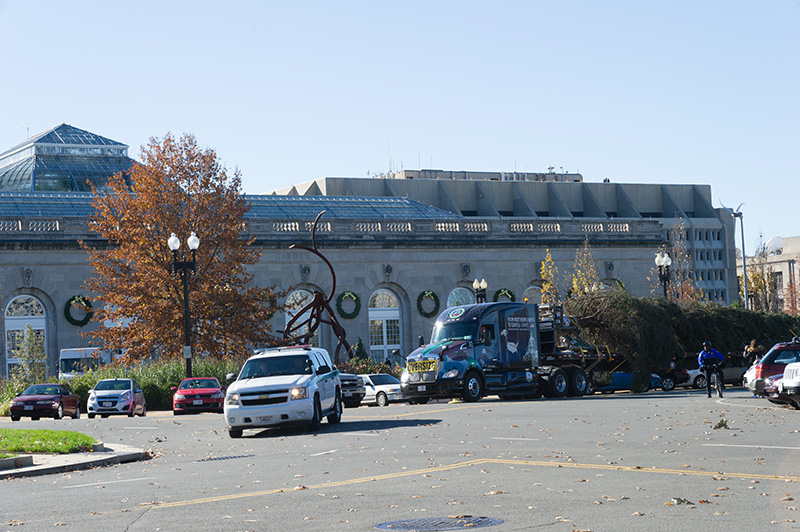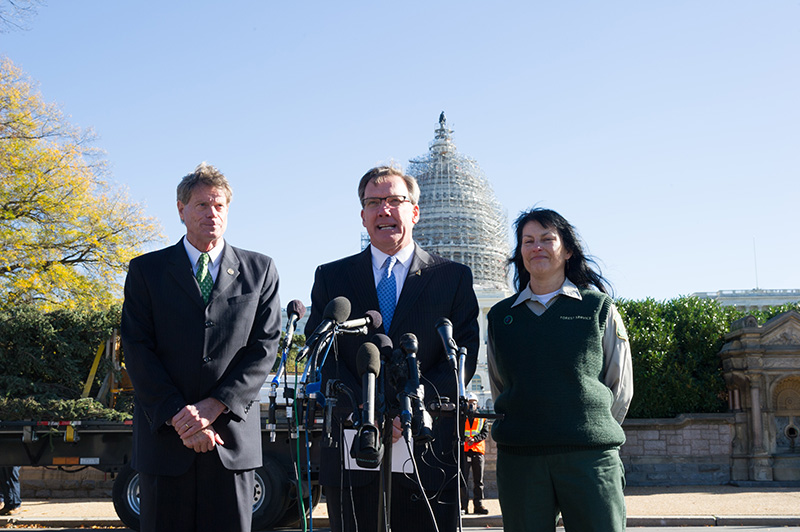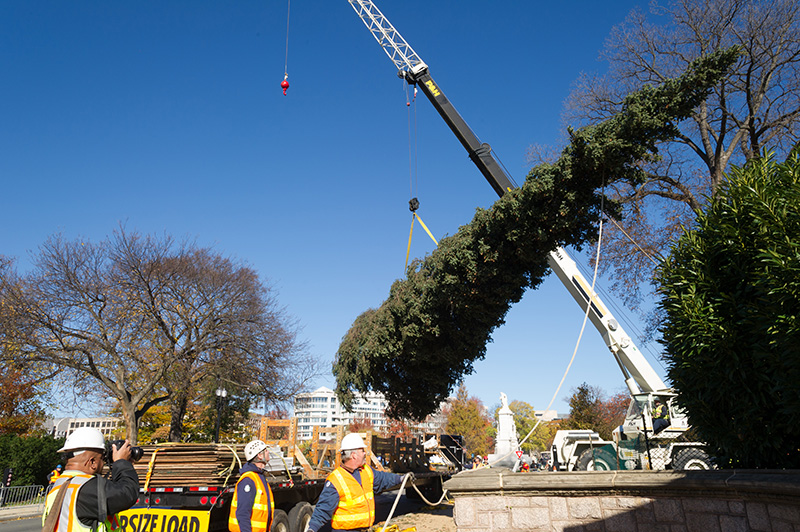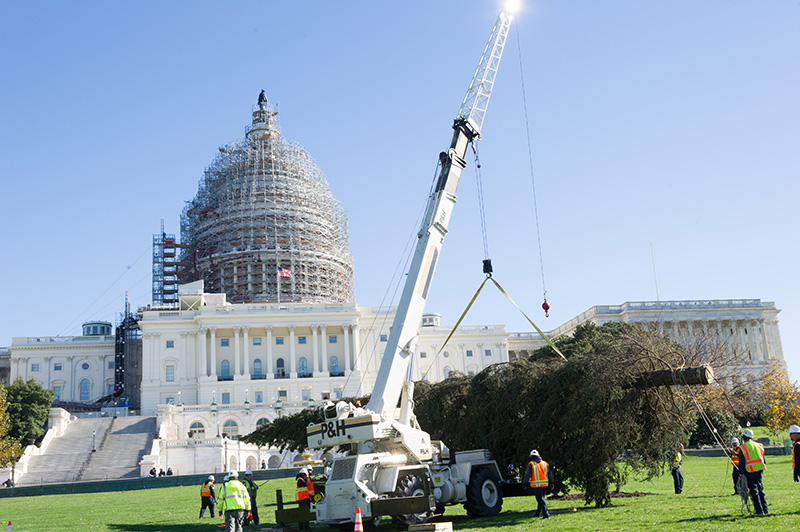 Tree lighting scheduled for December 2.
The 2015 U.S. Capitol Christmas tree now stands on the West Front Lawn of the U.S. Capitol. It traveled 4,000 miles from Alaska's Chugach National Forest and arrived at the nation's Capitol during the last week of November.
The U.S. Forest Service has provided the Capitol Christmas tree for the past 45-years.
Workers for the Architect of the Capitol are decorating the tree, getting it ready for its lighting ceremony on Wednesday, December 2, at 5:00 p.m. The tree lighting is open to the public. No tickets are required and the West Lawn of the Capitol will open at 4:00 p.m. for the event.