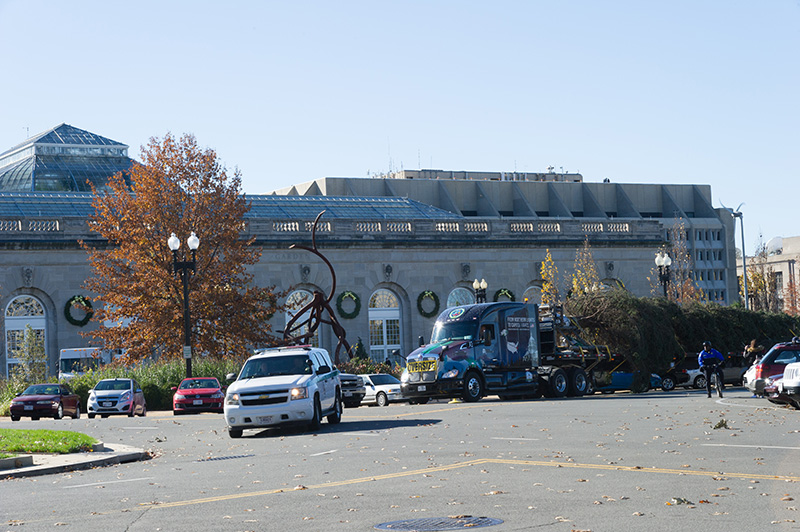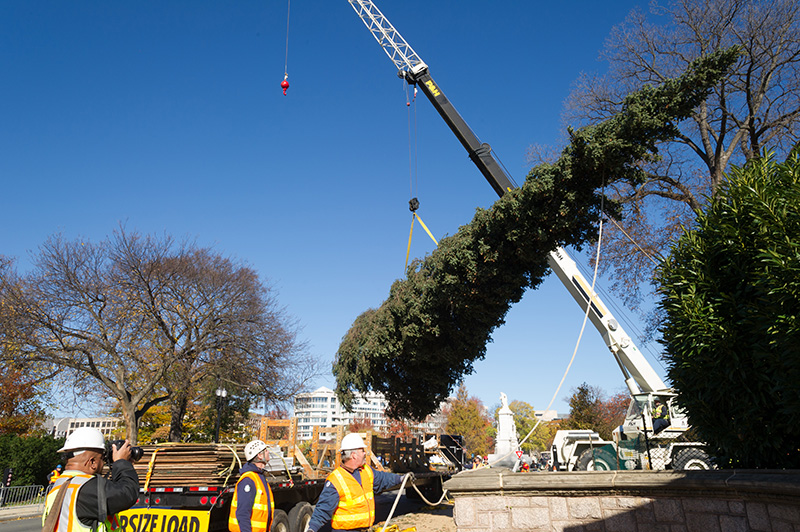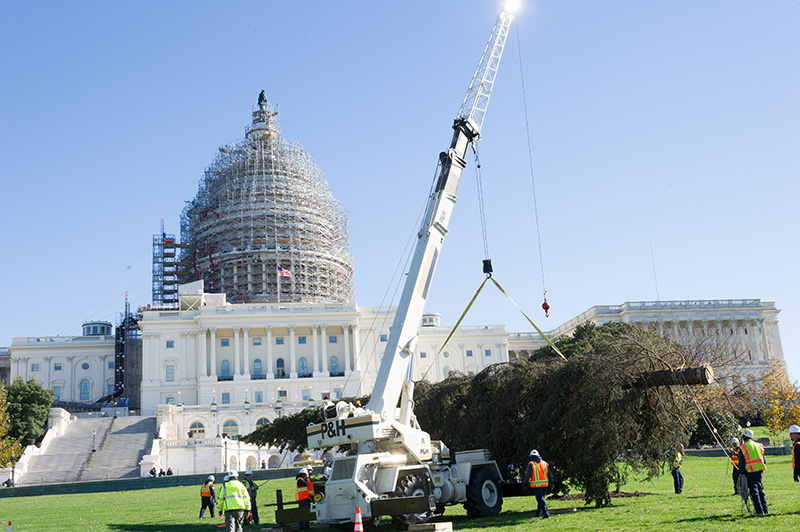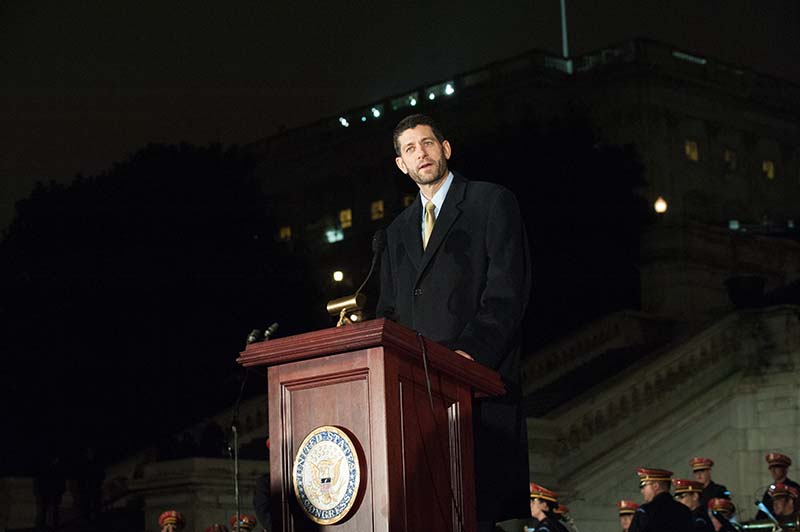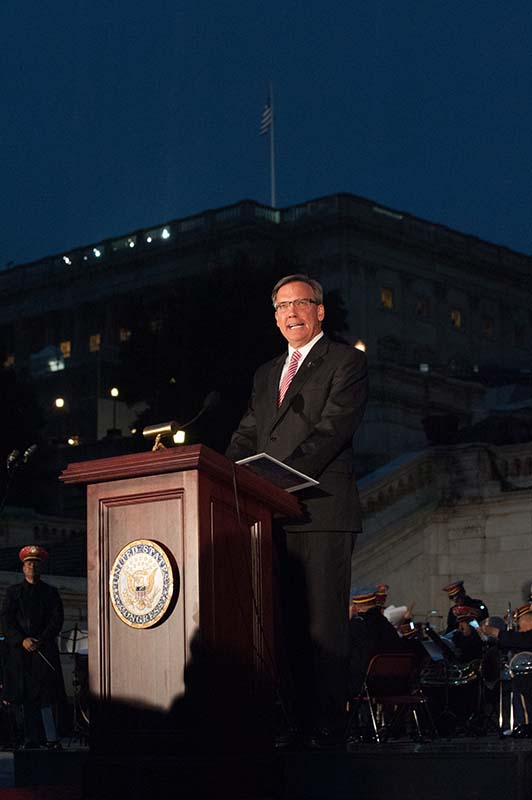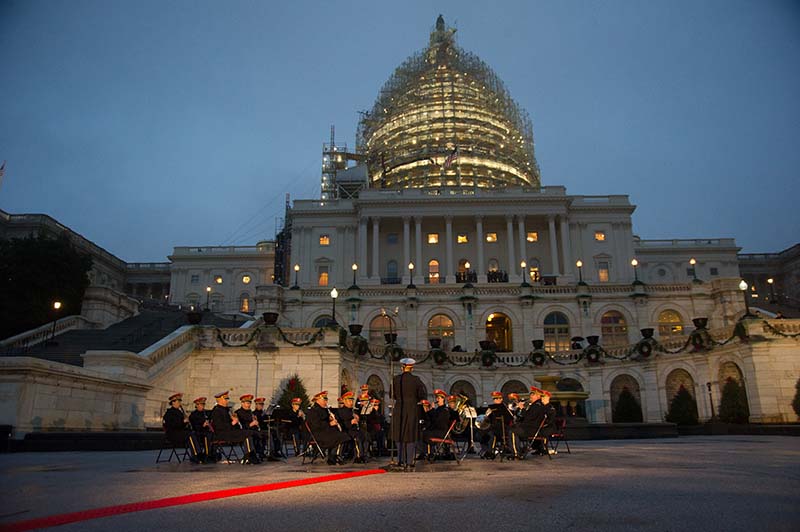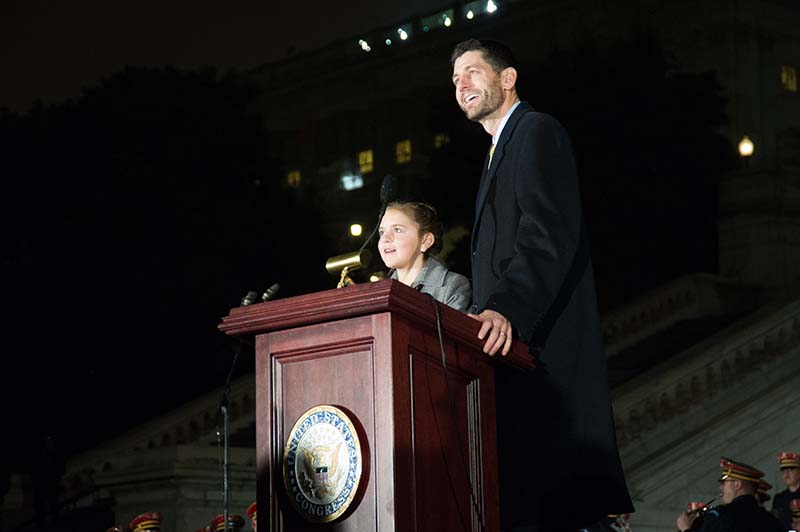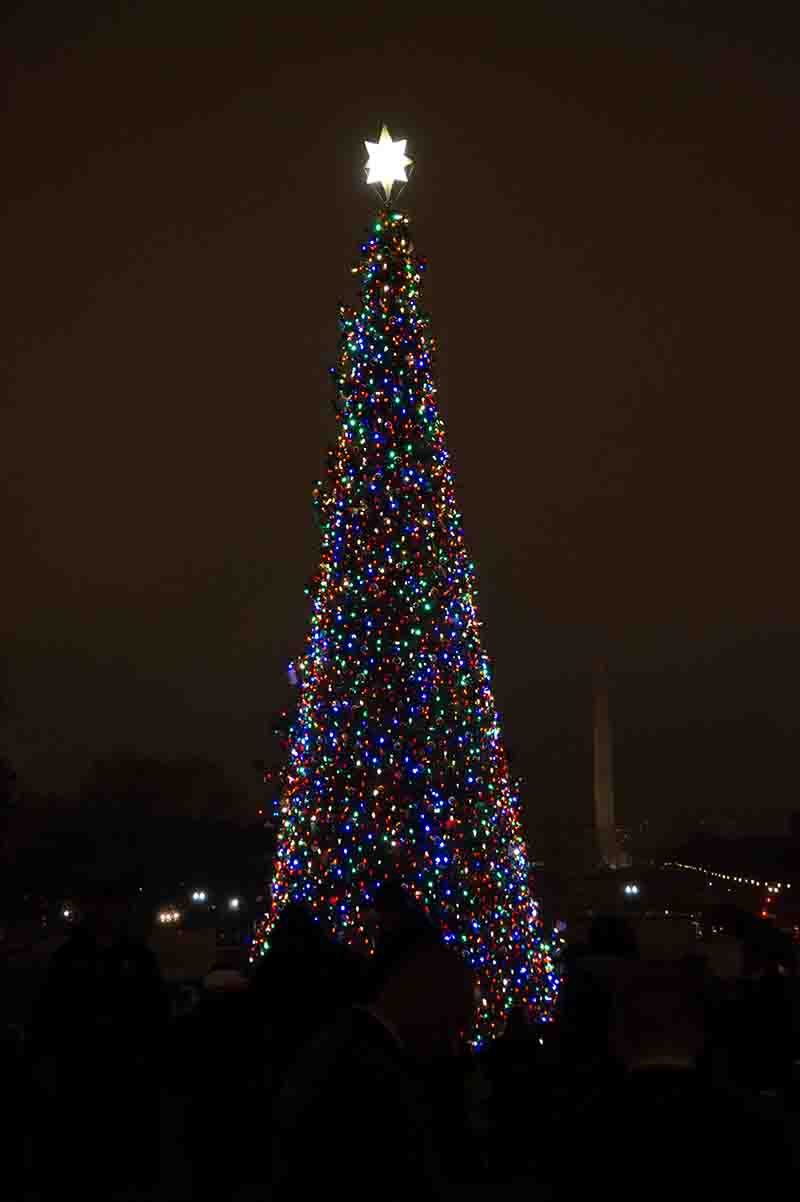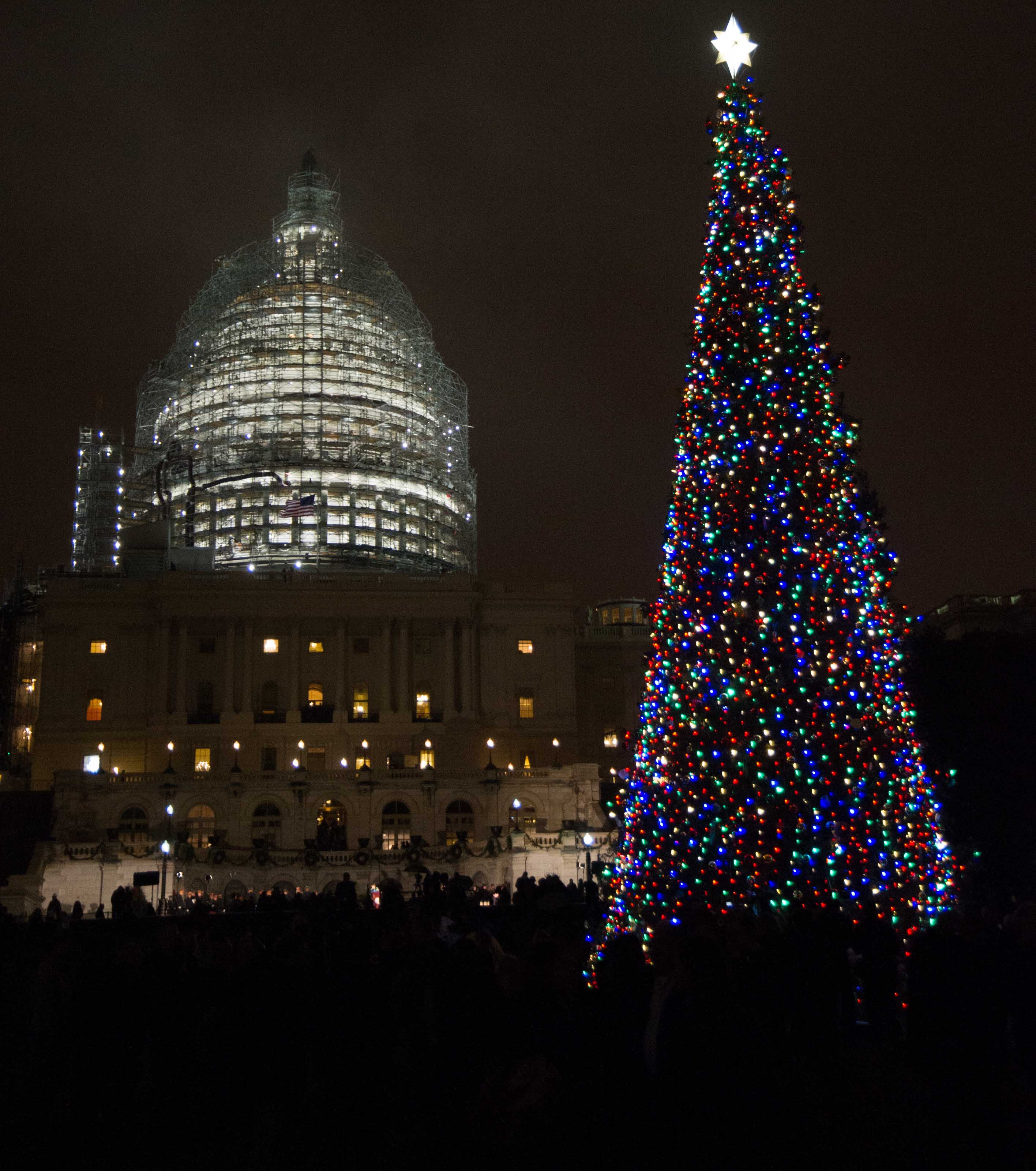 74-foot tall tree illuminates the West Front Lawn of the Capitol
Accompanied by a 10-year old essay contest winner, House Speaker Paul Ryan lit the 2015 Capitol Christmas Tree on the West Front Lawn of the U.S. Capitol on December 3, 2015.
The tree is from the Chugach National Forest and traveled 4,000 miles to the Capitol. The U.S. Forest Service provided the tree, as it has done for the past 45-years.
The 10-year old, Anna DeVolld of Alaska, won a statewide essay contest that explained why the tree is an appropriate symbol of Alaska. You can read more about her essay on the website of the Architect of the Capitol.