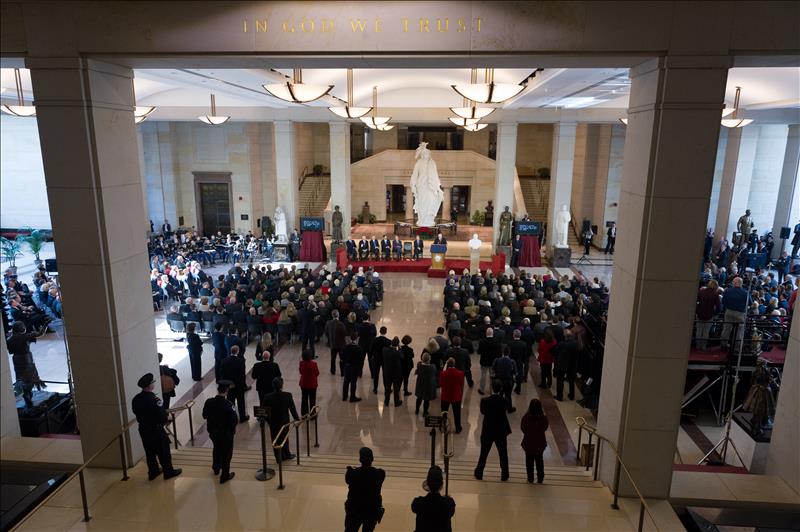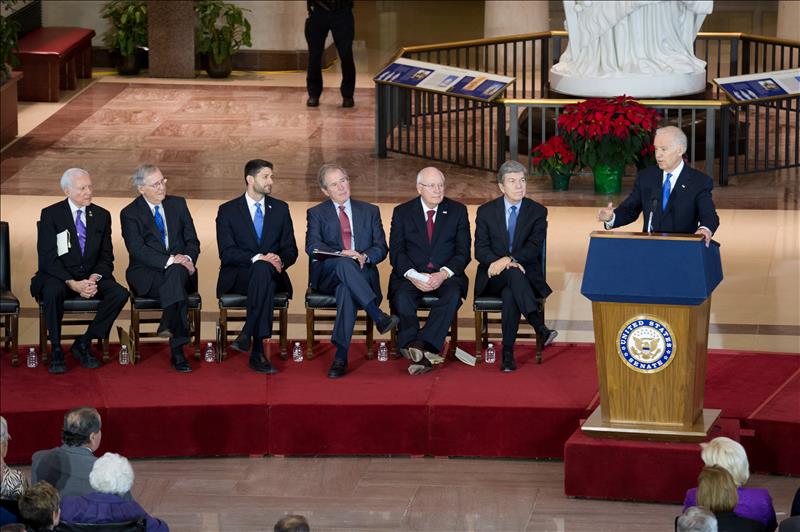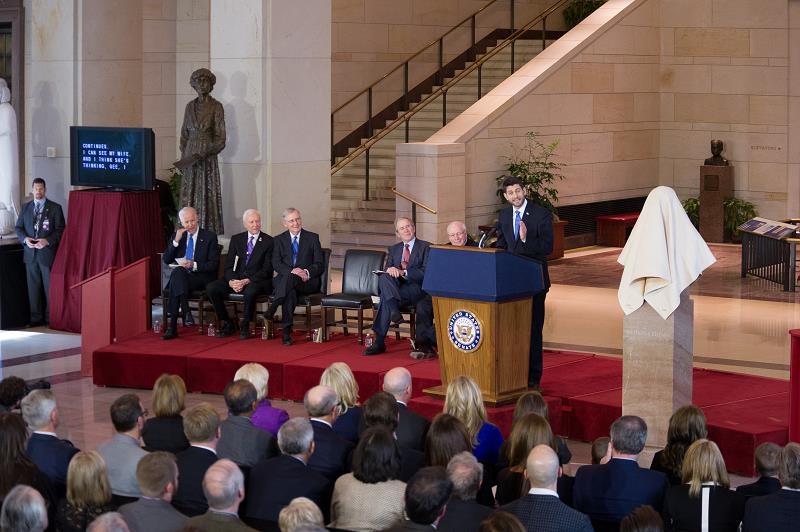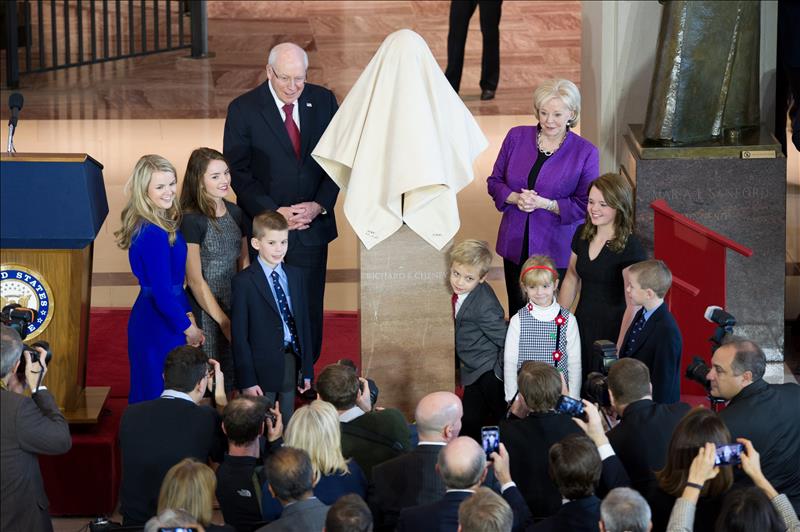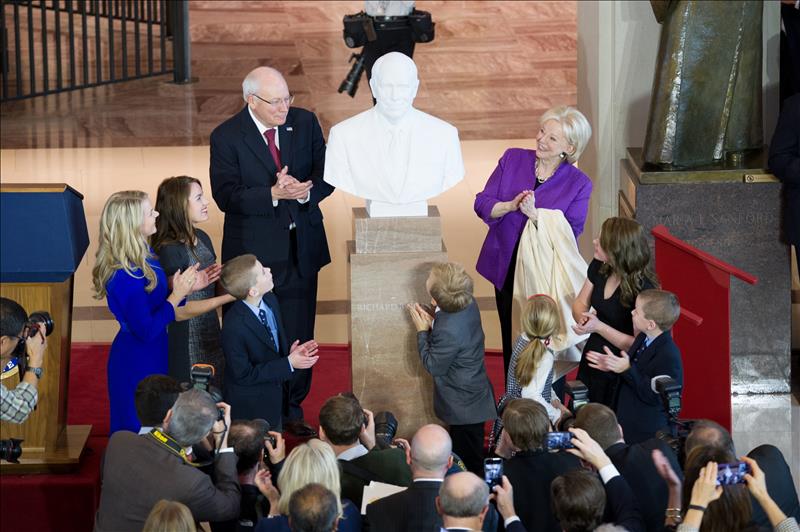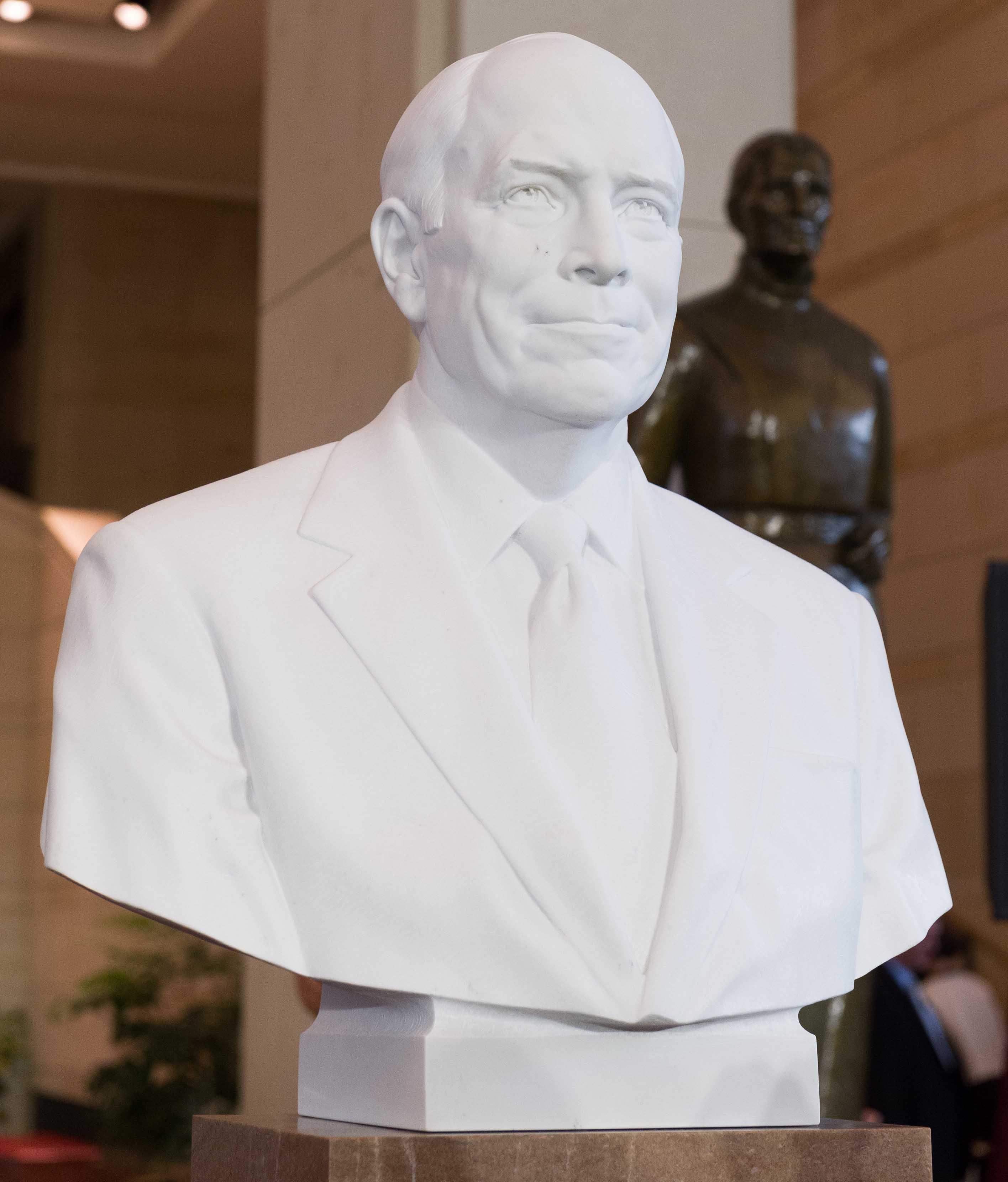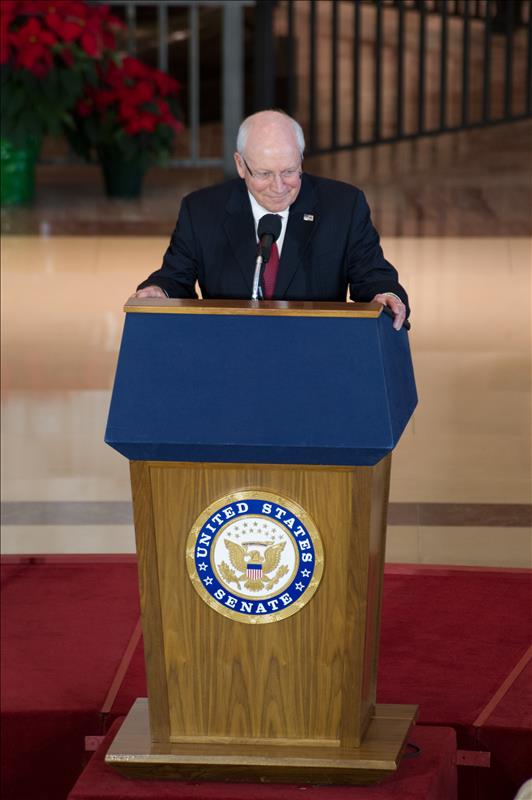 Honor continues
Former vice president Dick Cheney traveled to Capitol Hill for the unveiling and dedication of his bust in Emancipation Hall of the Capitol Visitor Center on December 4, 2015.
U.S. House Speaker Paul Ryan welcomed the 46th Vice President to the Capitol along with Former President George W. Bush, in whose administration Cheney served. Vice President Joe Biden also attended the event.
The bust of Cheney joins that of other vice presidents who have been honored in the same way in Congress since the 1800s.