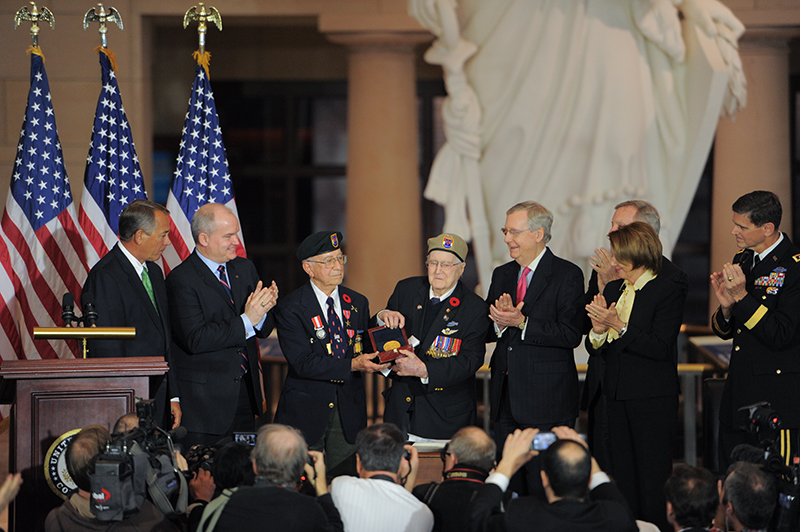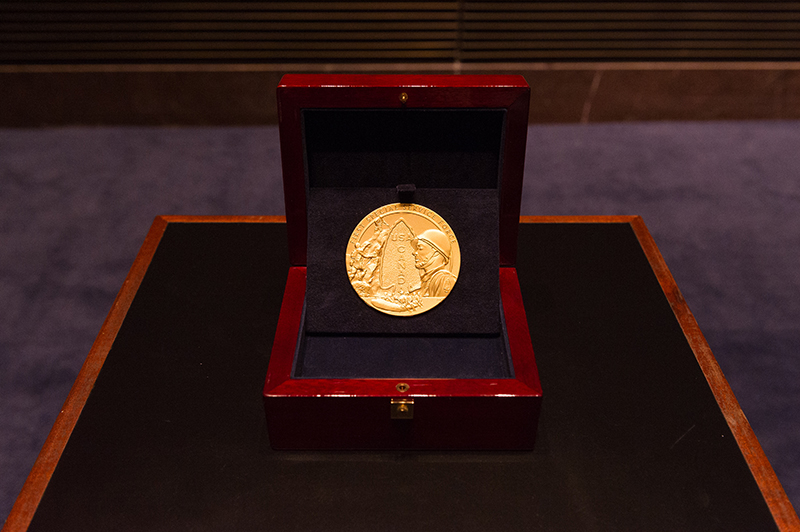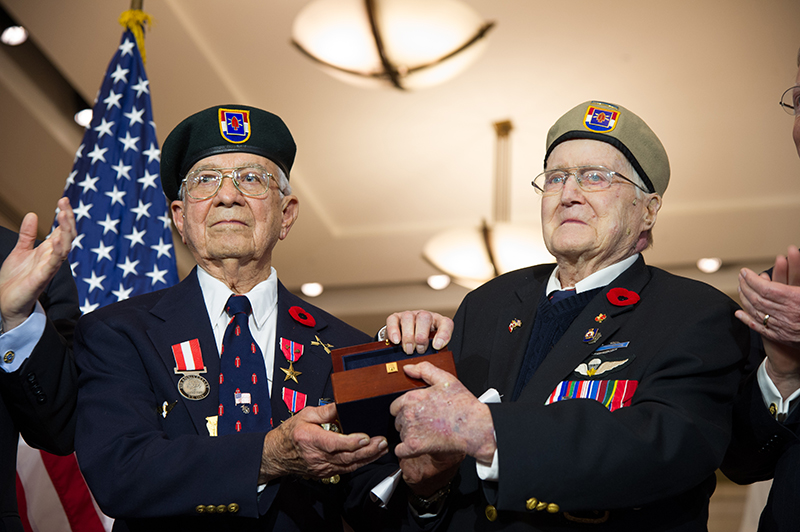 Joint U.S.-Canadian Group receives Congressional Gold Medal
Speaker of the House John Boehner presented a Congressional Gold Medal to the 1st Special Service Force to honor their work in World War II.
The joint U.S.-Canadian Force was established in 1942 and is considered the pioneer of modern day special forces.
They were tasked with going behind enemy lines to create chaos and sabotage enemy efforts. They earned the nickname the 'Devil's Brigade' because of their painted faces and stealth tactics.
The 1,800-man unit – composed of 900 Americans and 900 Canadians -- accounted for 12,000 German casualties and captured 7,000 prisoners during the war.
"For every man they lost, they killed 25. For every man they captured, they took 235. The force was so fearless, that the enemy dubbed them 'the Devil's,'" Speaker Boehner said.
About 40 veterans of the 1st Special Services Force were on hand for the ceremony as were Congressional leaders and Canadian dignitaries.
The Congressional Gold Medal is the highest civilian honor awarded by Congress.