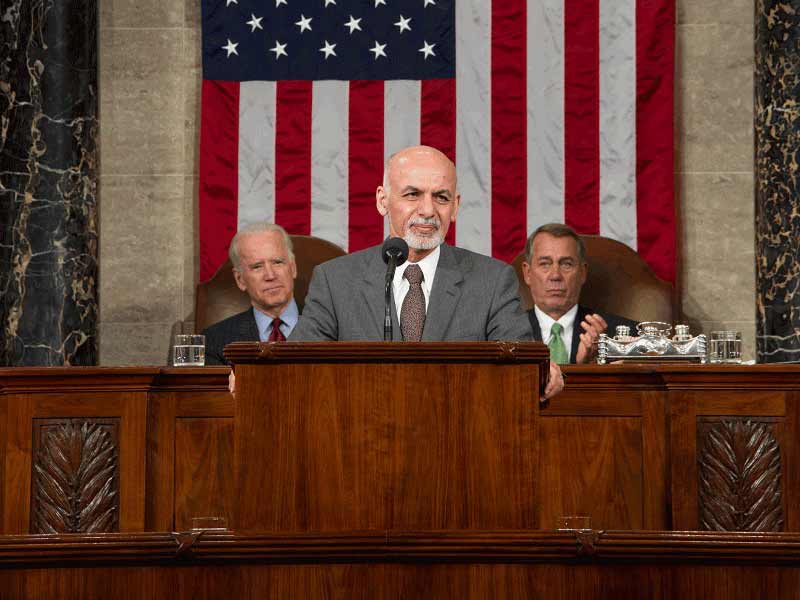 President Ahmadzai thanked Americans for their support
President of the Islamic Republic of Afghanistan Ashraf Ghani Ahmadzai addressed a joint session of Congress on Wednesday, March 25.
House Speaker John Boehner welcomed him to the chamber.
In his remarks, President Ahmadzai thanked the Members of the U.S. House and U.S. Senate for their support and the support of the American people to Afghanistan.
"The support of American men and women, whether civilian or military, has been made possible by the bipartisan support of the Congress of the United States," he said.
He is not the first Afghan leader to address lawmakers.
On June 15, 2004, then-Prime Minister Hamid Karzai addressed a joint meeting of Congress.
The first foreign leader to address a joint session was King Kalakaua of Hawaii in 1874, before Hawaii became a state. The House Historian has a complete list of foreign leaders who have addressed Congress.