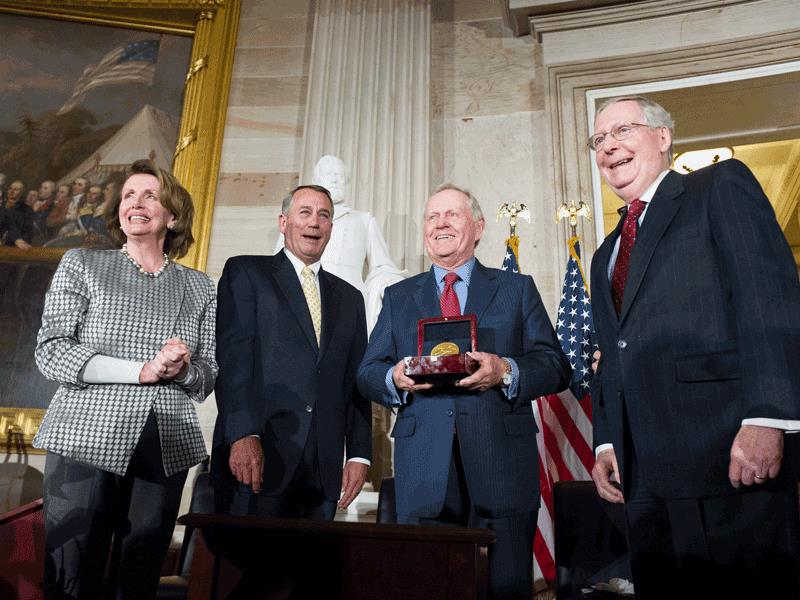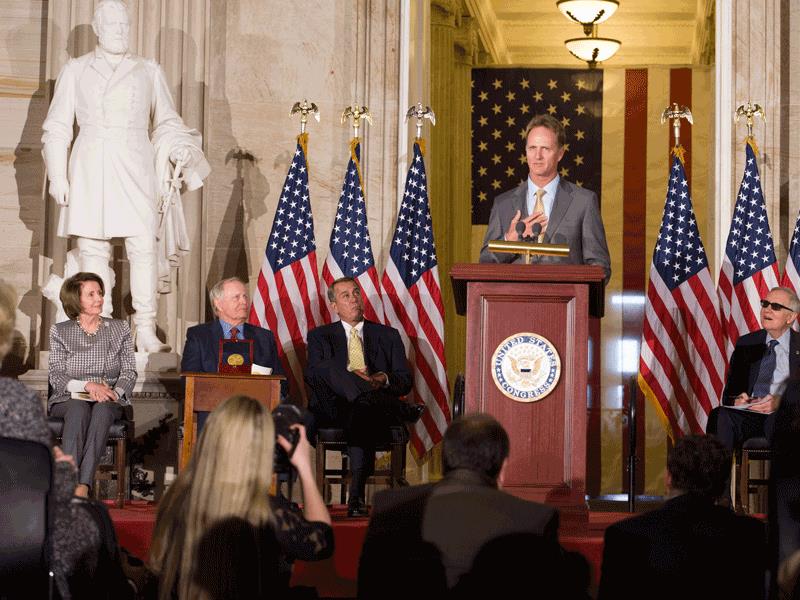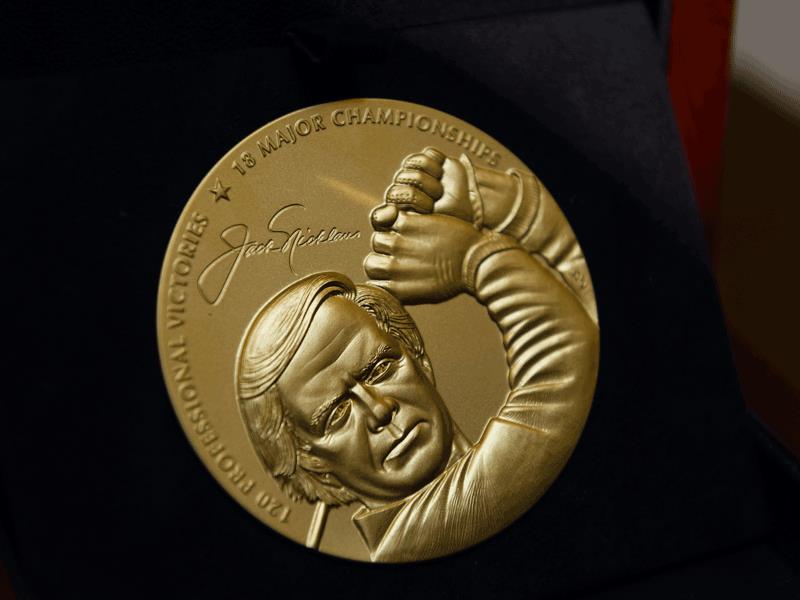 Golfer receives Congressional Gold Medal
Speaker of the House John Boehner presented a Congressional Gold Medal to golf legend Jack Nicklaus on March 24.
In an emotion ceremony, Speaker Boehner, an avid golfer, wiped away tears as he honored his fellow Ohioan.
"Jack was so good that he was the best in both victory and defeat," he said. "You see, the toughest thing to learn in golf isn't the swing or the short game — it's losing. Because no matter what, you have to shake the other man's hand at the end — and mean it, too. Then you have to go face the man in the mirror."
Nicklaus himself grew teary-eyed as he listed to his son, Jack Nicklaus II, talk about how the golfer was "gracious in both victory and defeat." At one point, House Minority Leader Nancy Pelosi passed Nicklaus a tissue so he could wipe away tears. Later in the ceremony, Speaker Boehner tossed him a box of tissues and joked the golfer was worried about "having a Boehner moment up here."
Nicklaus remained humble during his remarks, saying repeatedly "I just play golf."
"Somehow over 65 years of playing, I ended up here today," he said.
Nicklaus is the seventh athlete to receive the Congressional Gold Medal. The House Historian has a full list of recipients.
The Congressional Gold Medal is the highest civilian honor awarded by Congress.