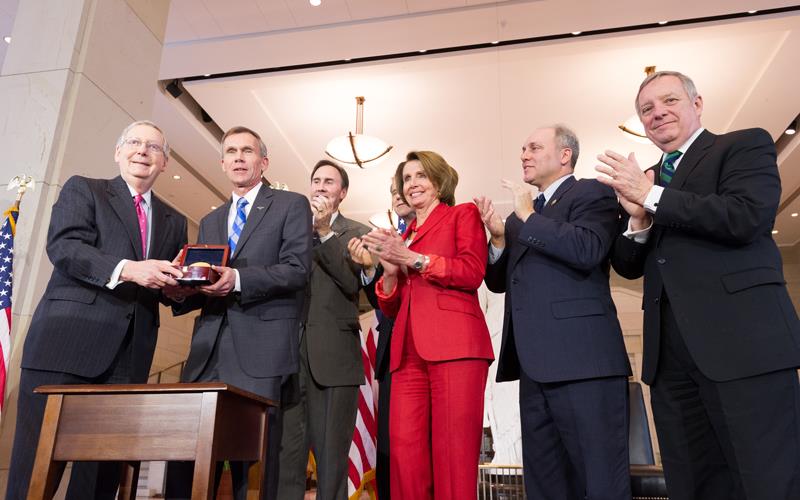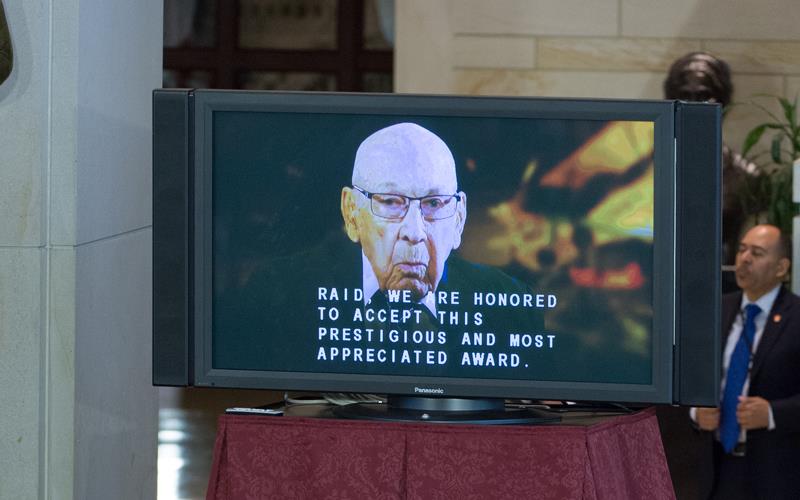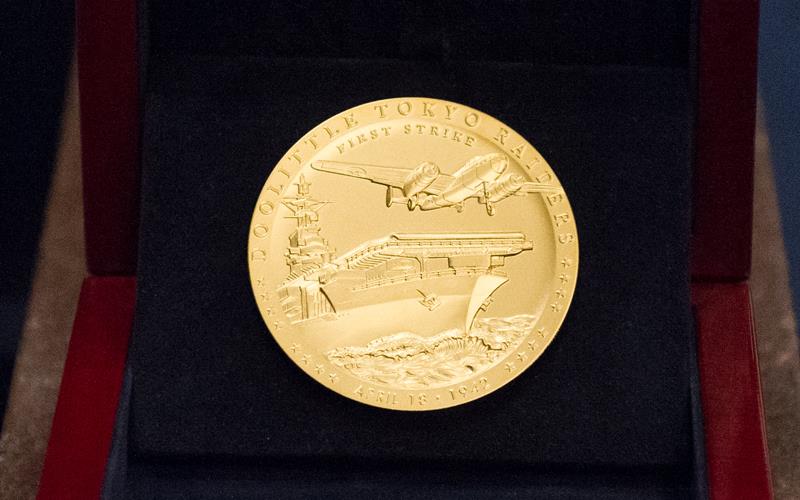 WWII pilots receive Congressional Gold Medal
The Doolittle Tokyo Raiders were honored Wednesday, April 15, with the Congressional Gold Medal in a ceremony in the U.S. Capitol.
The Raiders were a group of 80 pilots and crew who led an air raid on Tokyo on April 18, 1942, the first raid on Japan after their attack on Pearl Harbor during World War II. The raid was planned and led by Lieutenant Colonel James "Jimmy" Doolittle, U.S. Army Air Forces.
"To this day, we note that the air raid succeeded not just as a military action, but also as a restoration of that belief in ourselves," House Speaker John Boehner said in a statement.
Lt. Gen. John Hudson, the director of the National Museum of the United States Air Force, accepted the medal on behalf of the raiders.
They "serve as a model of excellence" for the Air Force, he said.
Only two of the original raiders survive. Lt. Col. Dick Cole, 99, who was Doolittle's co-pilot, offered his thanks to Members of Congress in a video message.
"On behalf of our fellow raiders, we are honored to accept this award," he said. He requested the medal be on display at the museum.
The Congressional Gold Medal is the highest civilian honor awarded by Congress. The House Historian has a full list of its recipients.