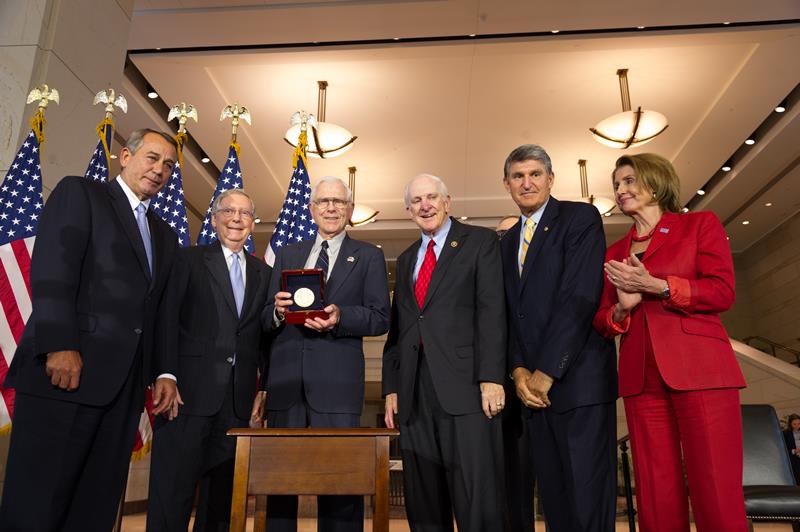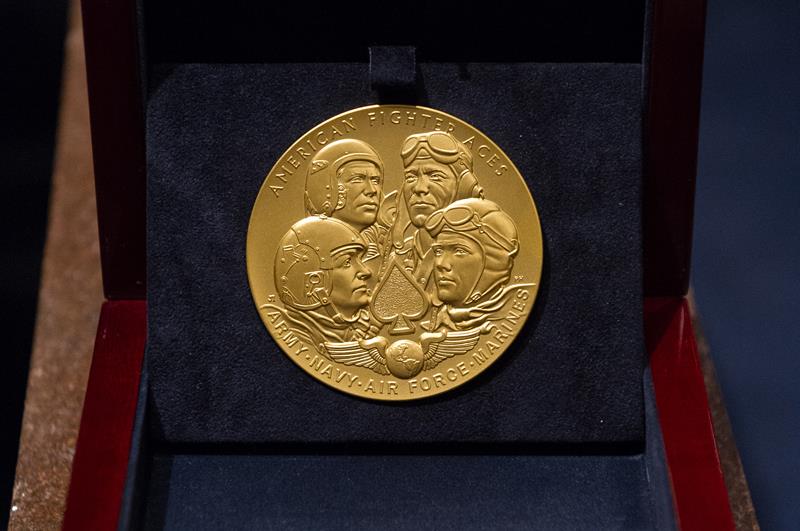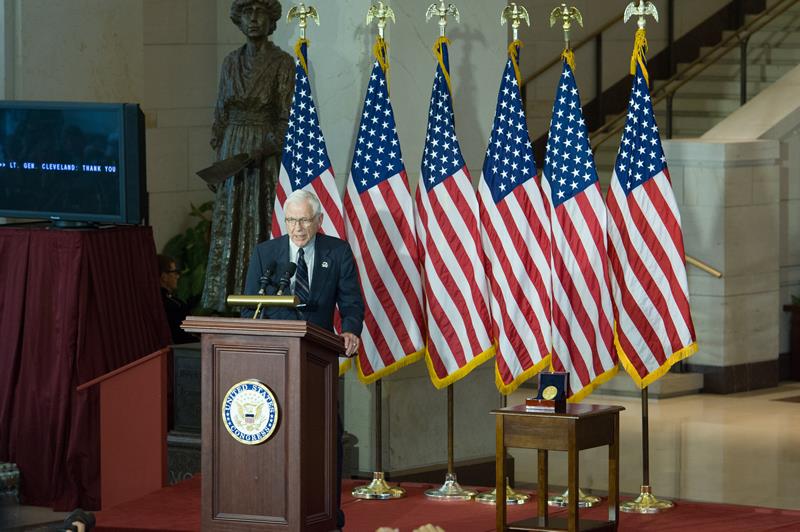 Pilots receive Congressional Gold Medal
American Fighter Aces, an elite group of pilots, were honored at the U.S. Capitol on Wednesday, May 20, with a Congressional Gold Medal.
There were 37 of the living 75 fighter aces present at the ceremony. Of the more than 60,000 fighter pilots in American history, only 1,447 have earned the title of "ace," meaning they destroyed five or more enemy aircraft.
Most achieved the status during World War II. The last fighter pilot to receive the designation fought in the Vietnam War.
House Speaker John Boehner praised the pilots and spoke specifically of Carl Rieman, a World War II fighting ace, whose grandson, Billy Benjamin, works in the Speaker's office.
"It's through Billy's perspective that we can understand why this medal is so important. Billy says his grandfather was a fiery, competitive guy – loved to fly, and loved his country," Speaker Boehner said. "Looking back, Carl was proud of his service, except for one thing: he was still mad that he ran out of bullets. Billy says, "If anyone bled red, white, and blue, it was that guy.' That is why we award this medal to these men: it celebrates not just what they did, but how they did it – with daring, with devotion to live what Teddy Roosevelt called 'the strenuous life.' It reaffirms that nothing worth fighting for ever comes easy."
Lt. General Charles Cleveland, the president of the American Fighter Aces Association, accepted the medal on the pilots' behalf.
"All these men had an outsized impact on the air war that they fought in," he said. "They are people who saved lives and shortened wars; they will never be forgotten."
The Congressional Gold Medal is the highest civilian honor awarded by Congress. The House Historian has a full list of its recipients.