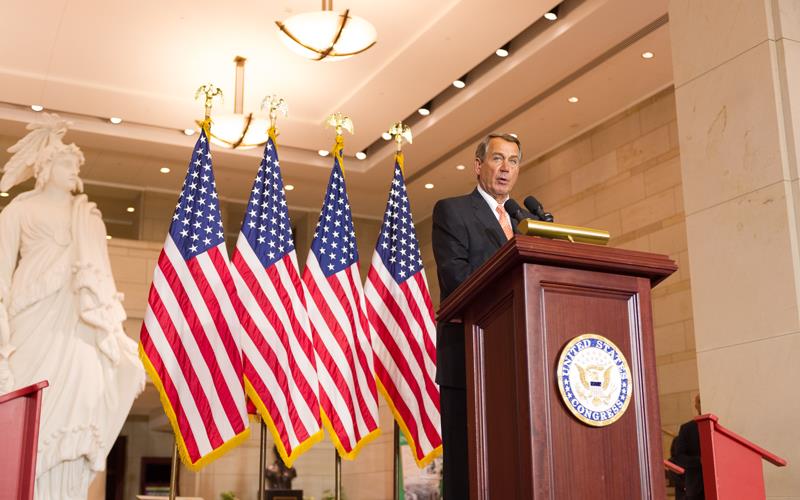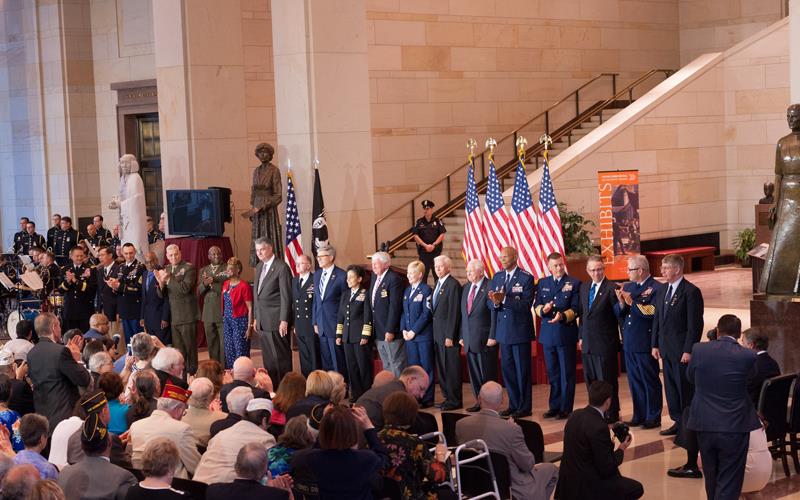 Congressional leaders thank veterans for service
House Speaker John Boehner led congressional leaders in marking the commemoration the 50th anniversary of the Vietnam War on Wednesday, July 8, 2015.
The day marked 50 years since the deployment of the first American combat troops.
"Vietnam was a tough war. It was a long war," Speaker Boehner said. "I give special thanks to God that today we are defended by warriors inspired by these Vietnam veterans."
The speaker recognized the Vietnam War veterans in the audience and thanked them for their service.
Speaker Boehner also announced a lapel pin has been created for those who served on active duty from November 1, 1955 to May 15, 1975. Veterans were invited forward to receive the pin.
The pin is available at www.VietnamWar50th.com