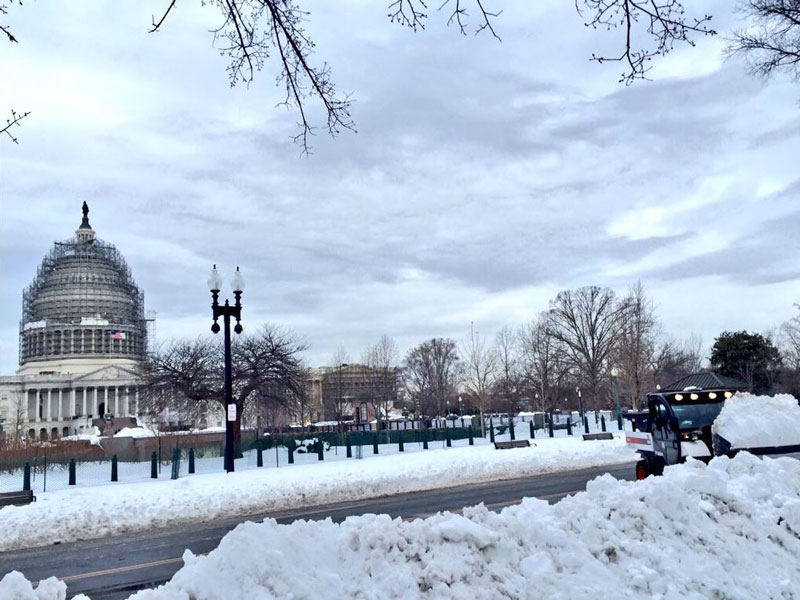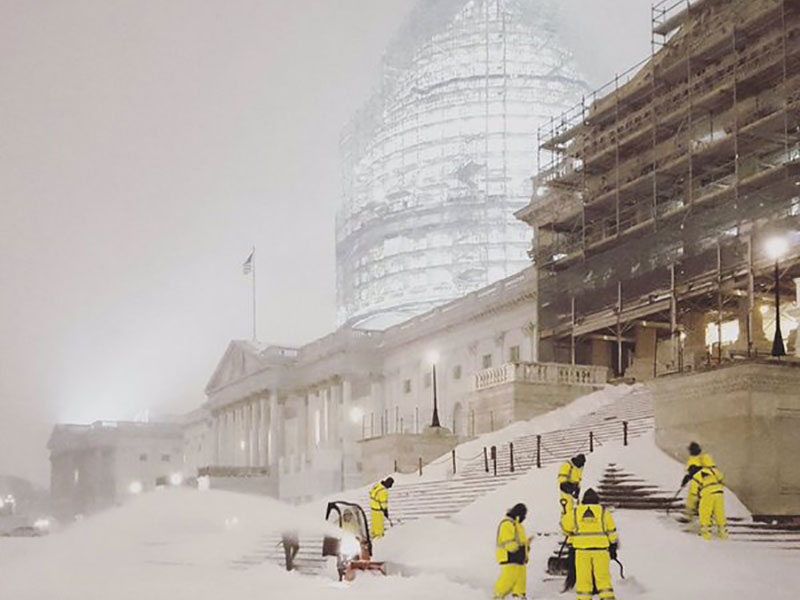 Hundreds of workers take part in the effort to clear snow from the Capitol Grounds
The late-January 2016 storm closed thousands of schools, businesses, offices, and transportation systems in the District of Columbia and nearby communities in Maryland and Virginia.
At the Capitol, hundreds of congressional employees worked tirelessly throughout the historic winter storm to clear the nearly 30-inches of snow that fell on the Capitol Grounds. Workers from the Architect of the Capitol cleared the snow and the United States Capitol Police stayed at their posts throughout the storm to ensure the campus was safe and secure. Dozens of other individuals staffed call centers and provided support services.
There's more about "The Big Dig" and pictures of the snow clearing effort on the Architect of the Capitol's website.