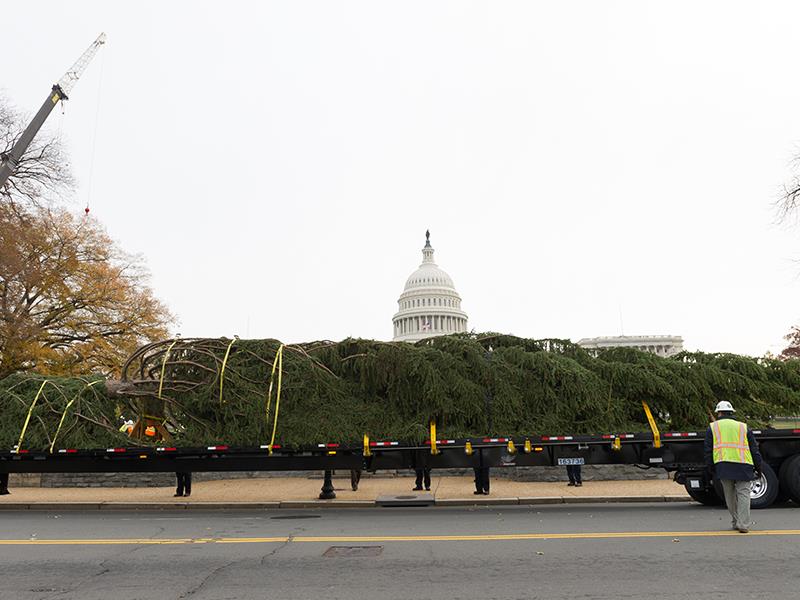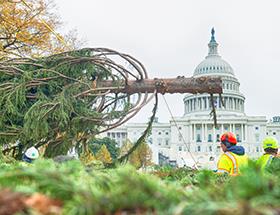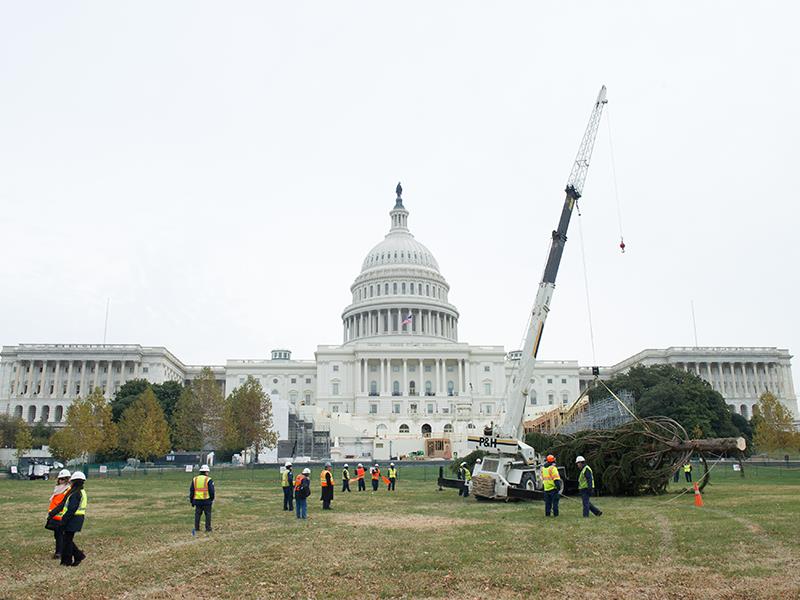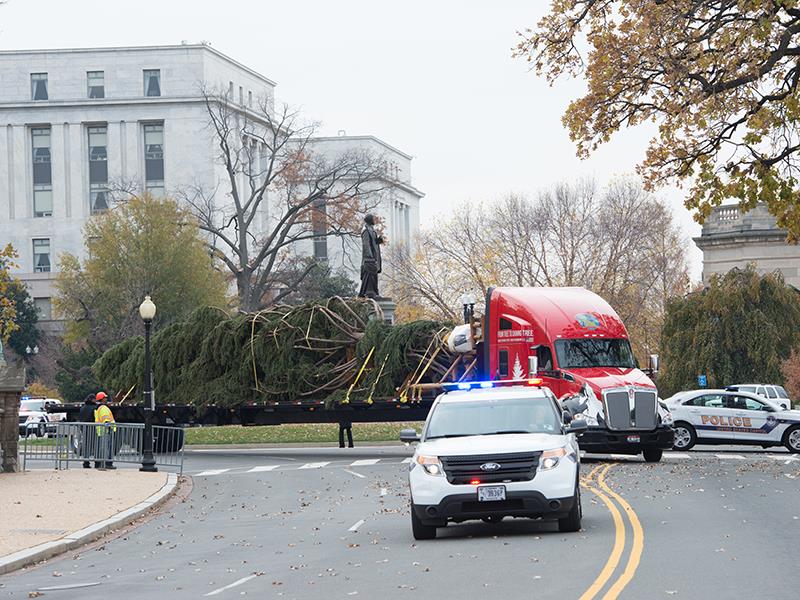 Lighting Ceremony Scheduled for December 6
The 2016 Capitol Christmas Tree has found a new home on the West Front Lawn of the U.S. Capitol. The tree traveled more than 3,700 miles from the Payette National Forest in Idaho, arriving in Washington, D.C., on November 28.
According to Architect of the Capitol Stephen T. Ayers, the 80-foot-tall Engelmann Spruce was chosen among "plenty of good candidates for the Capitol Christmas Tree."
Since 1970, the U.S. Forest Service has upheld the tradition of selecting and providing the Capitol Christmas Tree. The effort is supported by the Architect of the Capitol (AOC), as AOC employees help select, install, decorate, and light the tree each year.
AOC employees will prepare the tree for the lighting ceremony to be held on Tuesday, December 6, at 5 p.m. on the West Front Lawn of the Capitol. The ceremony is open to the public, and no tickets are required. Event entrances are at Garfield and Peace Circles along First Street SW.
Following the lighting ceremony, the tree will be lit from nightfall until 11 p.m. each night through December 25, 2016.