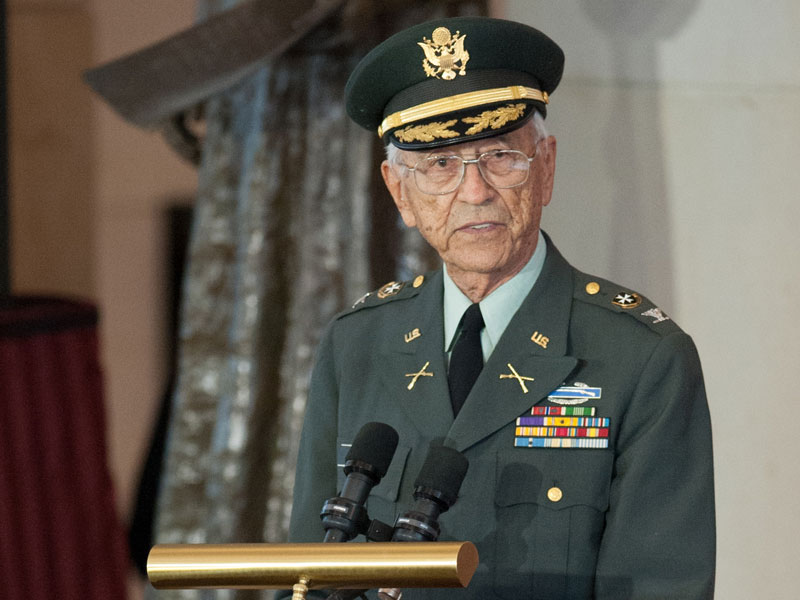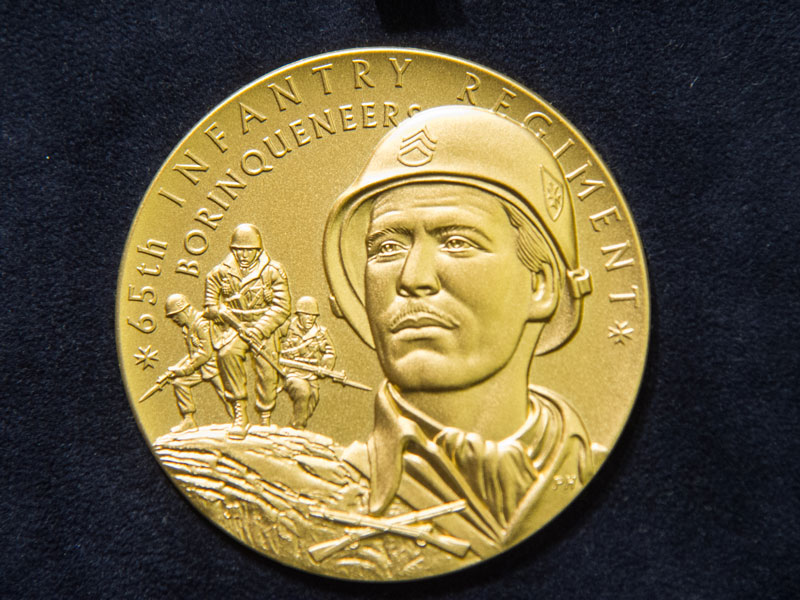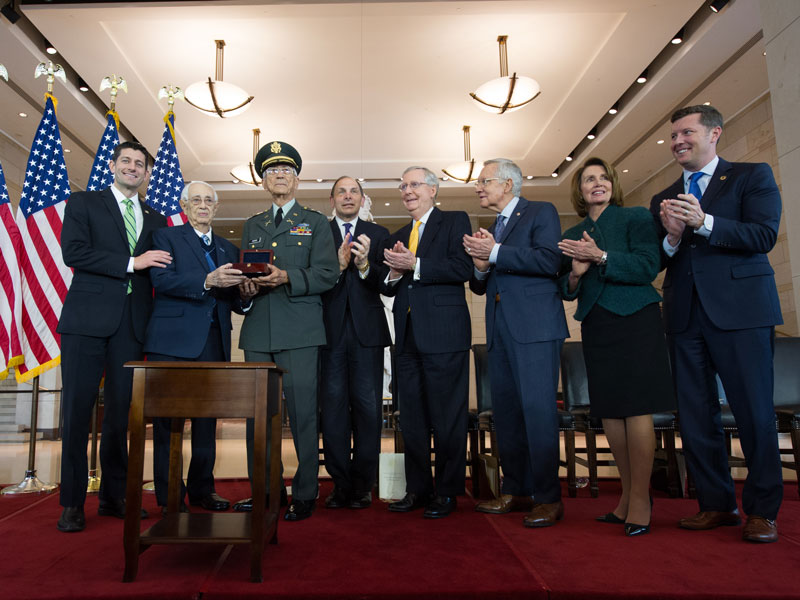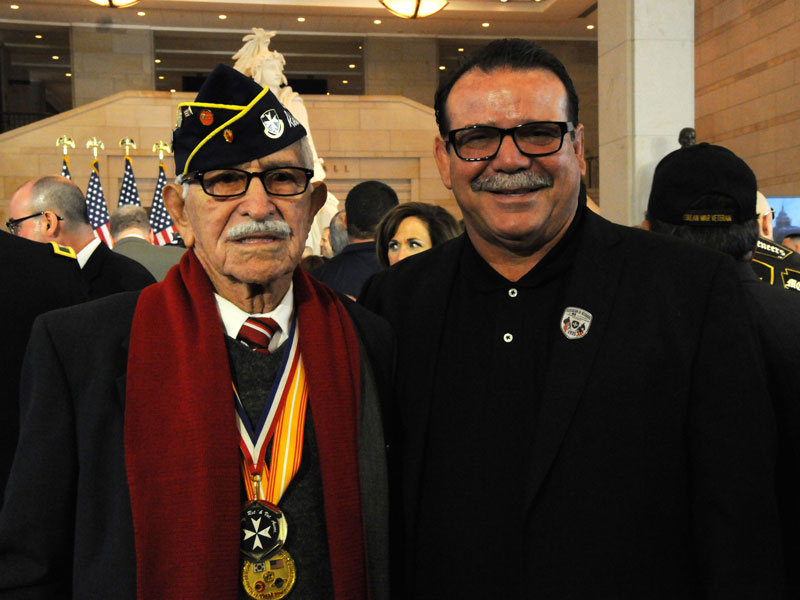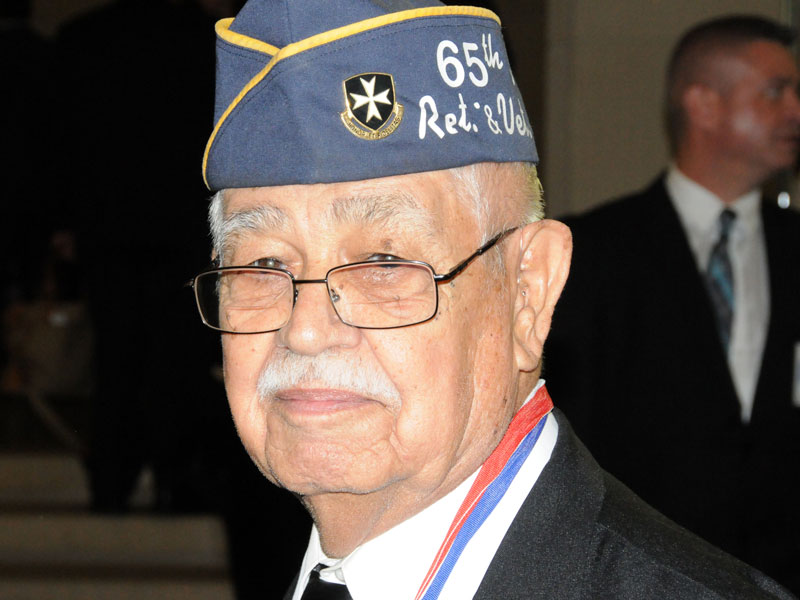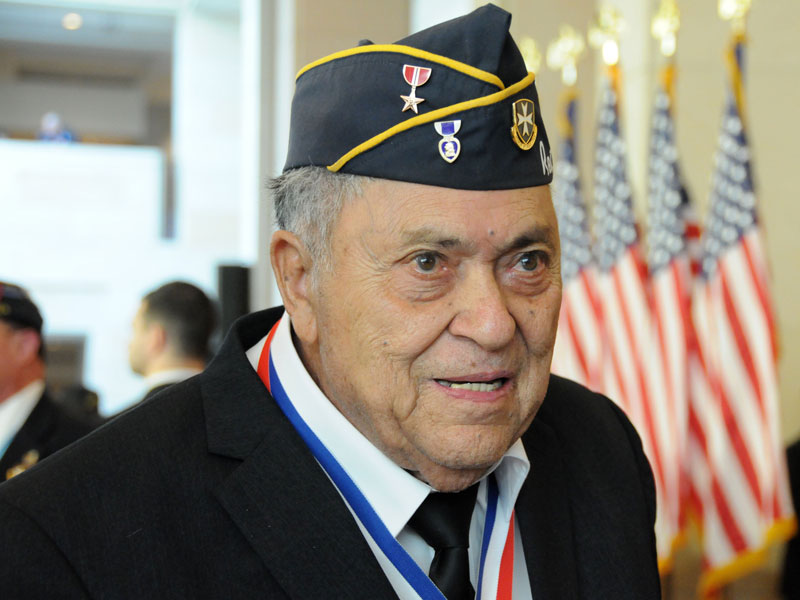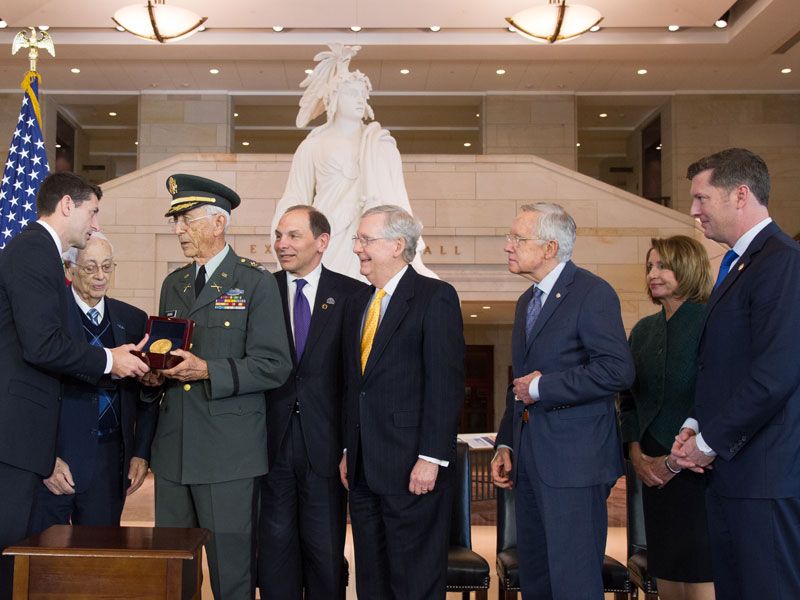 Congressional Gold Medal Ceremony Honors the 65th Infantry Regiment
The 65th Infantry Regiment has served United States during times of combat, including World War I, World War II, and the Korean War. During the Korean War, the Puerto Rican regiment, known as the Borinqueneers, earned one Medal of Honor, nine Distinguished Service Crosses, approximately 250 Silver Stars, more than 600 Bronze Stars, and more than 2,700 Purple Hearts.
On April 13, 2016, the Congressional Gold Medal was presented to the 65th Infantry Regiment. Speaker of the House Paul Ryan said the Borinqueneers "showed us time and again that, courage does not know color; decency does not pick sides. These men did not fight to preserve the status quo; they fought to make their country better. And they succeeded."
Although President Harry Truman issued an executive order in 1948 ensuring equality in the armed services, this policy was not yet fully realized by the start of the Korean War. As a result, both African American and Puerto Rican soldiers served in segregated units.
More than 200 Borinqueneers and their family members attended the Congressional gold Medal ceremony, which was held in Emancipation Hall of the U.S. Capitol Visitor Center, including Sergeant Major Jose Colon and Colonel Manuel Siverio Sr. In accepting the Congressional Gold Medal, Colonel Siverio said the medal is a "well-deserved tribute to the brave men who fought many hard battles." He added, the Borinqueeneers' "devotion to duty and many acts of valor against the enemy demonstrated their skills and their loyalty to the United States."
Click here to watch the full ceremony.