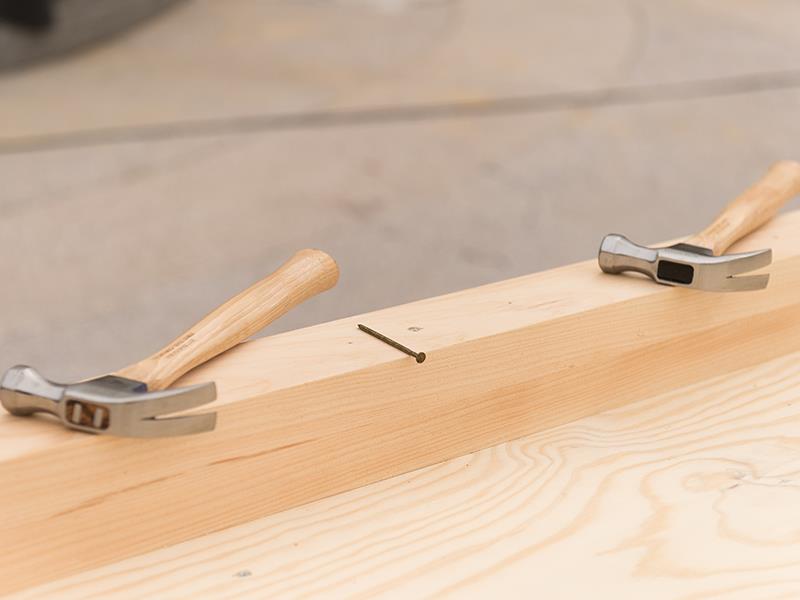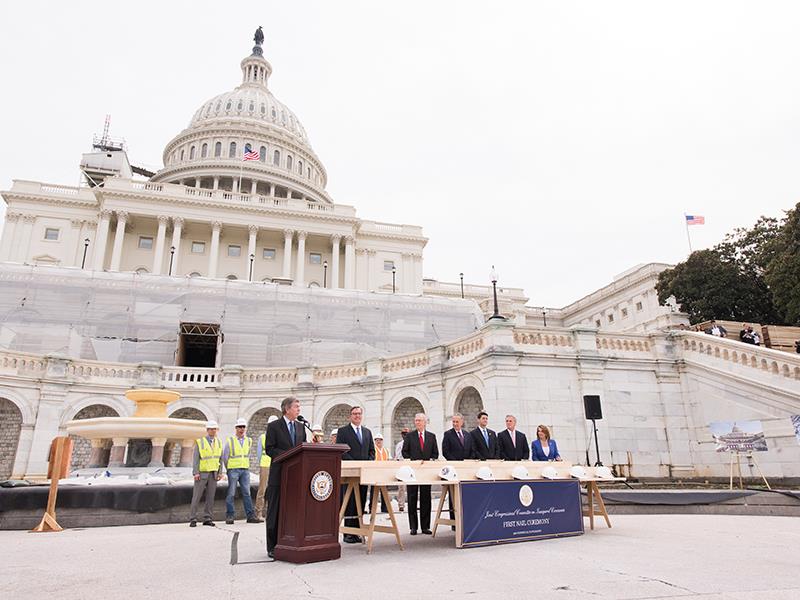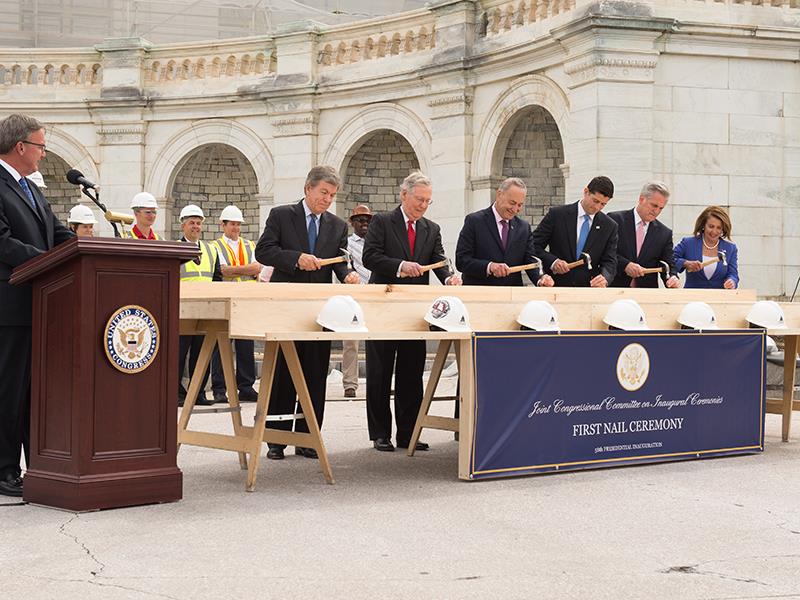 Ceremony Commences Inauguration Construction
On January 20, 2017, more than 1,600 people will descend onto a platform for the inauguration of the next president and vice president of the United States. Past presidents, Members of Congress, cabinet members, diplomats, governors, and other dignitaries will gather on the platform.
Congressional leaders gathered on Wednesday, September 21, 2016, on the lower west terrace of the U.S. Capitol to hammer the first nails into the platform that will be built for the inauguration. Joint Congressional Committee on Inaugural Ceremonies Chairman Senator Roy Blunt, House Speaker Paul Ryan, Senate Majority Leader Mitch McConnell, House Minority Leader Nancy Pelosi, Senator Charles Schumer, and House Majority Leader Kevin McCarthy took part in the Inaugural First Nail Ceremony.
Senator Blunt called the construction, "One of the most important temporary jobs done by the Architect of the Capitol," since the platform will hold so many dignitaries, and because it marks a peaceful transition of government.
The Inaugural Ceremony used to be held on the eastern side of the Capitol, but was moved to the western side in 1981 with the inauguration of President Ronald Reagan. Since 1981, the country's presidents have looked out across the National Mall to the Washington Monument on their Inauguration Day.