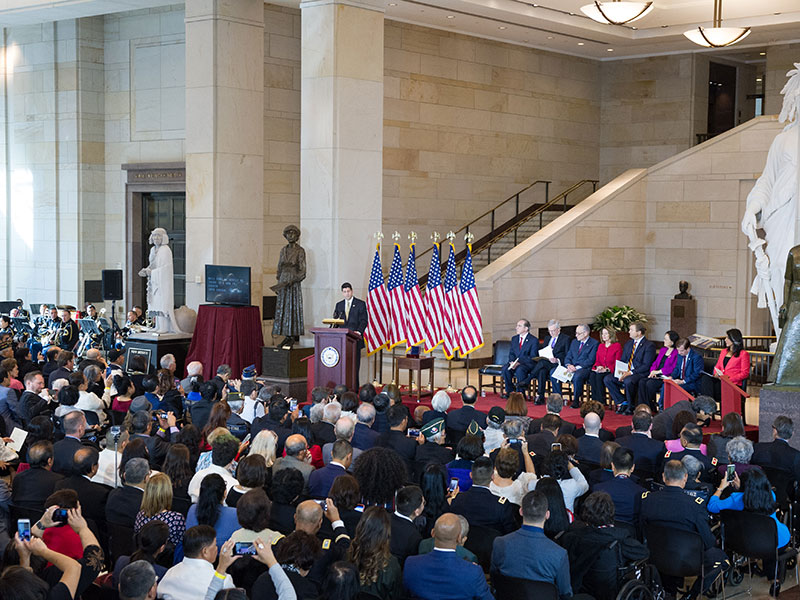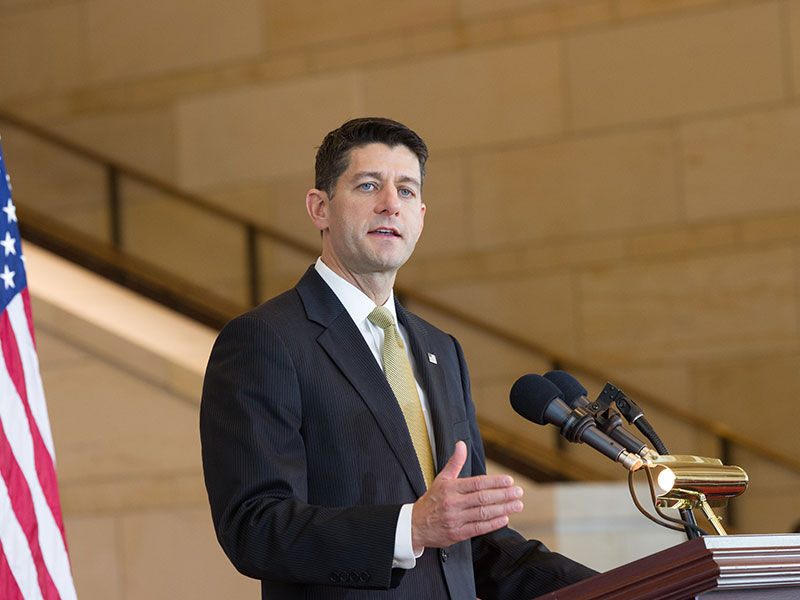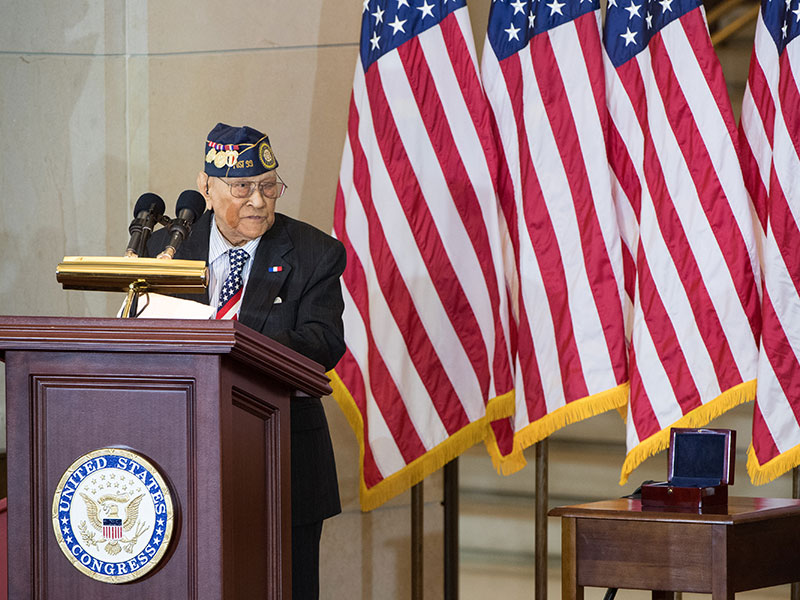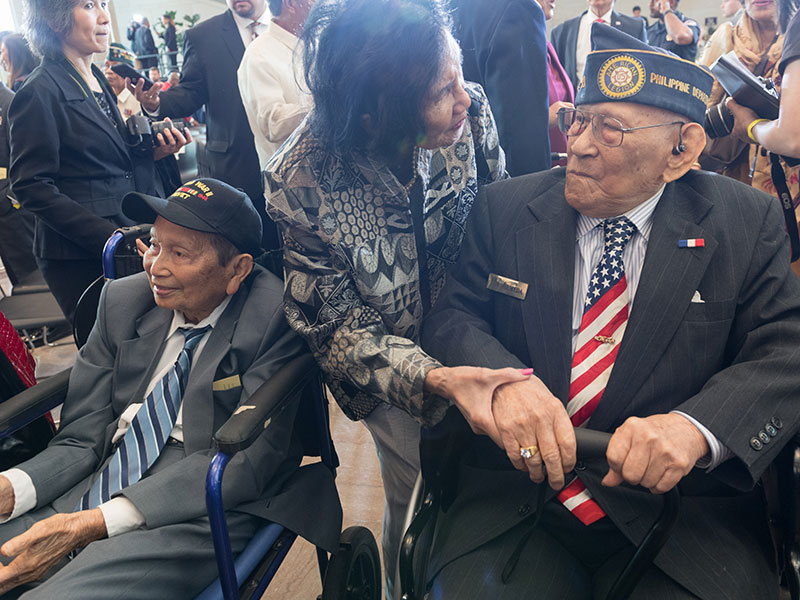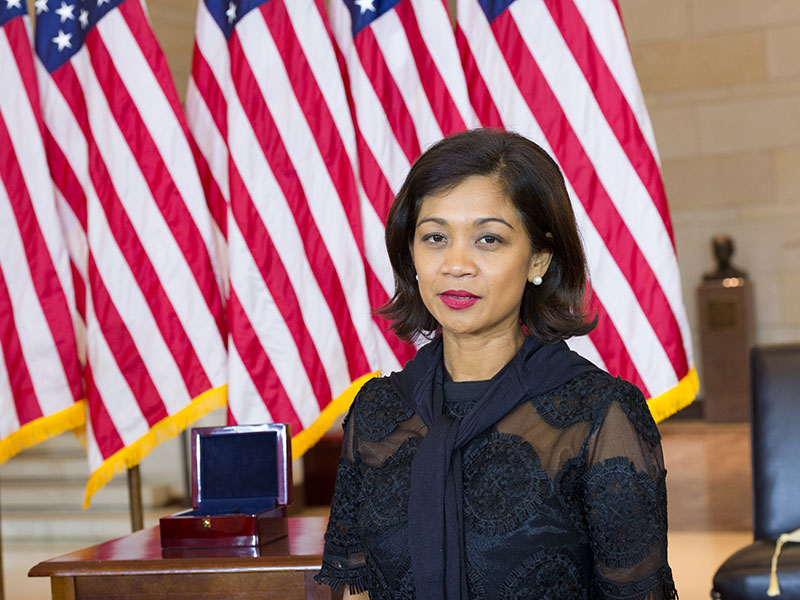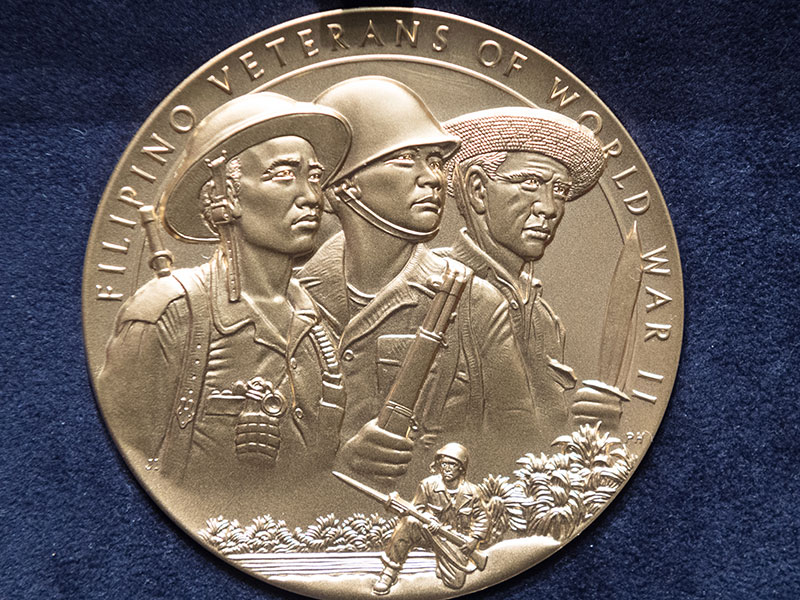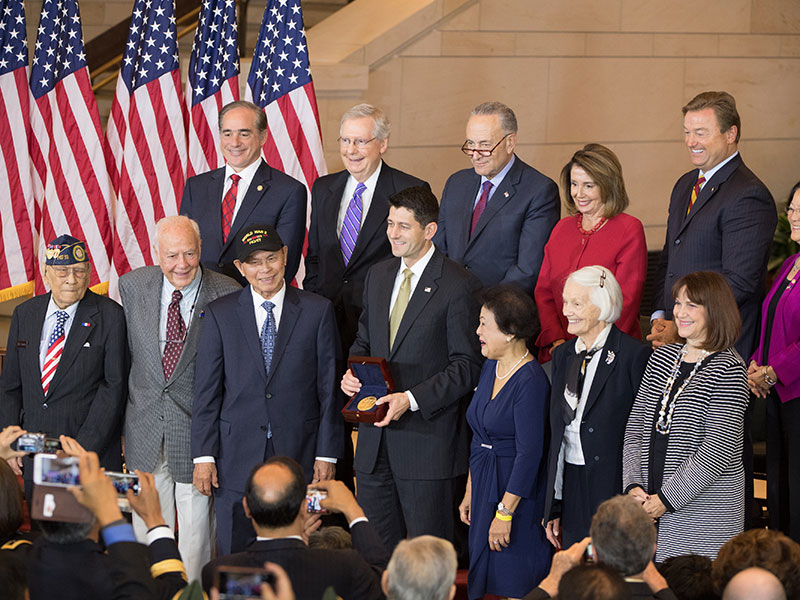 Filipino Veterans of World War II are honored
Filipinos who answered the call to military service during World War II were honored with the Congressional Gold Medal on October 25, 2017, in the United States Capitol's Emancipation Hall.
The award honors more than 250,000 Filipinos who fought with American troops from July 1941 until December 1946. The Congressional Gold Medal is the highest civilian honor awarded in the United States.
During the ceremony, U.S. House of Representatives Speaker Paul Ryan said, "This is a day that is long, long overdue. Everyone knows about Pearl Harbor on December 7, 1941. Perhaps lesser known is that, within hours, Japanese forces also invaded the Philippines... American and Filipino forces fought side-by-side to stave off the invasion." The Speaker credited the Filipinos for their "incredible valor and sacrifice" that helped lead Allied powers over Nazi and fascist forces.
100-year-old Filipino veteran Celestino Almeda spoke on behalf of his fellow veterans when he said, "We have waited a long time... we stayed loyal, we relied on faith and prayer." In a strong voice he declared, "I am an American soldier. I am a warrior and a member of the team. Thank you for sharing this glorious day."
Congress has awarded the gold medals since the American Revolution. The medals honor an individual, institution, or an event. The first Gold Medal was approved by the Continental Congress in 1776 and awarded to George Washington.