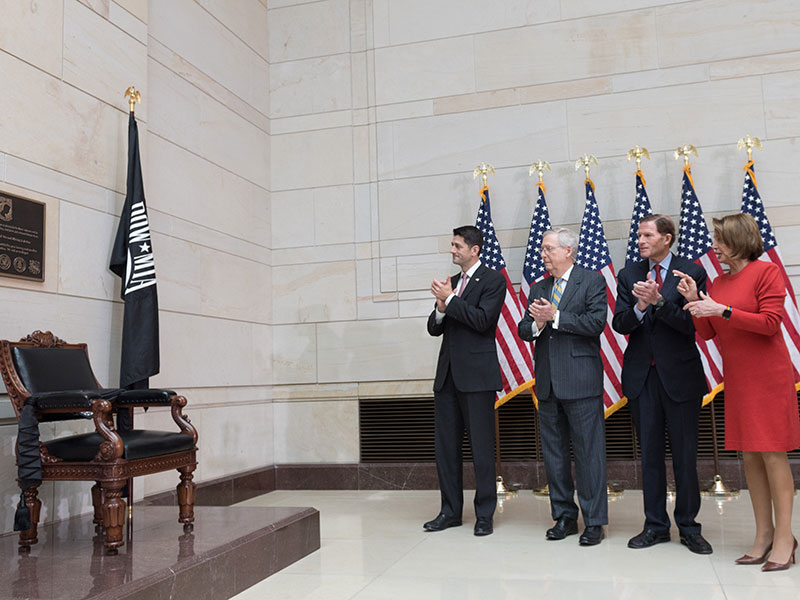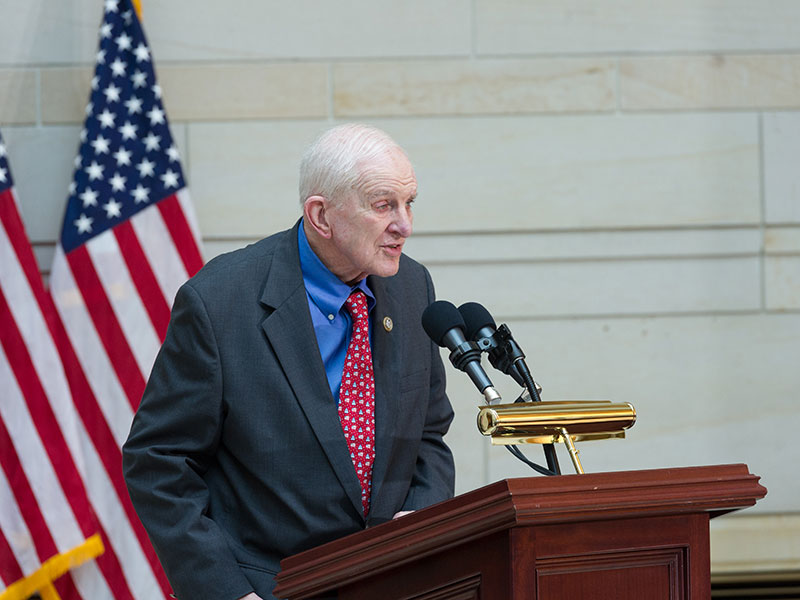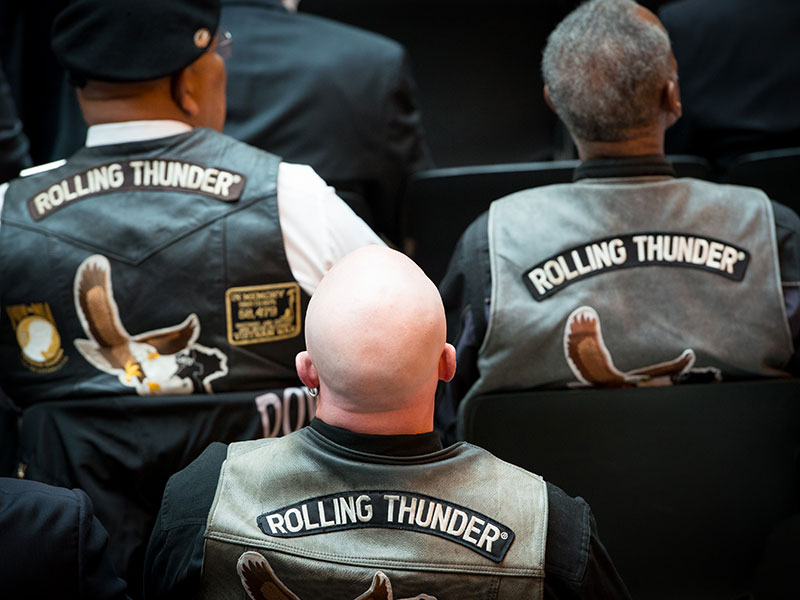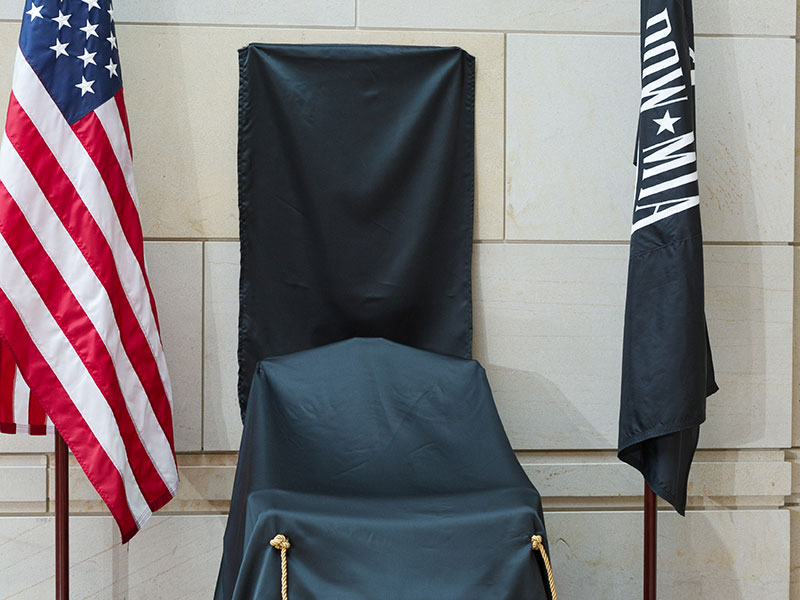 Congress Honors American prisoners of war and servicemembers missing in action
Members of Congress, congressional staff, and visitors in the United States Capitol will now see a commemorative chair honoring the American prisoners of war (POW) and servicemembers missing in action (MIA). The chair was unveiled on November 8, 2017, in a ceremony at the Capitol.
"Today we honor the approximately 1,000 troops from the Vietnam War who have not yet returned, 7,000 troops in the Korean War, and the over 70,000 troops...of World War II who never came home," said Representative Stephen Lynch (MA-8), the original sponsor of the legislation to build and place the commemorative chair in the Capitol.
Representative Samuel Johnson (TX-3), a former POW himself, spoke at the ceremony, saying, "This chair is a fitting tribute to my fellow captives, both those who returned home and those who were left behind. I hope that whenever anyone visits the Capitol and views this chair, they are reminded of the men and women who are willing to give up their own freedom-even their lives-in defense of our freedom."
The commemorative chair honors American POWs and the more than 83,000 MIA members of the United States armed forces, and can be viewed in Emancipation Hall of the Capitol Visitor Center, in accordance with Public Law 114-147.
In his remarks, U.S. House of Representatives Speaker Paul Ryan asked visitors to the Capitol to think of the families of "these heroes who are missing...Their families are who we think of when you visit this marker here in this place, the heart of our republic."