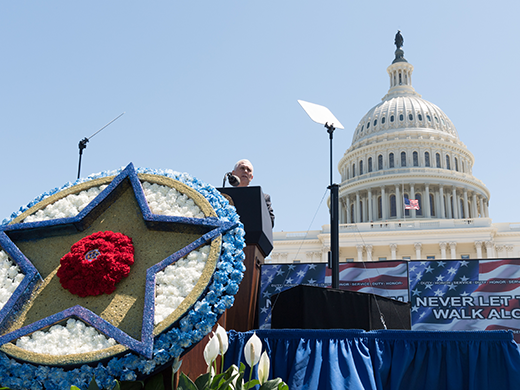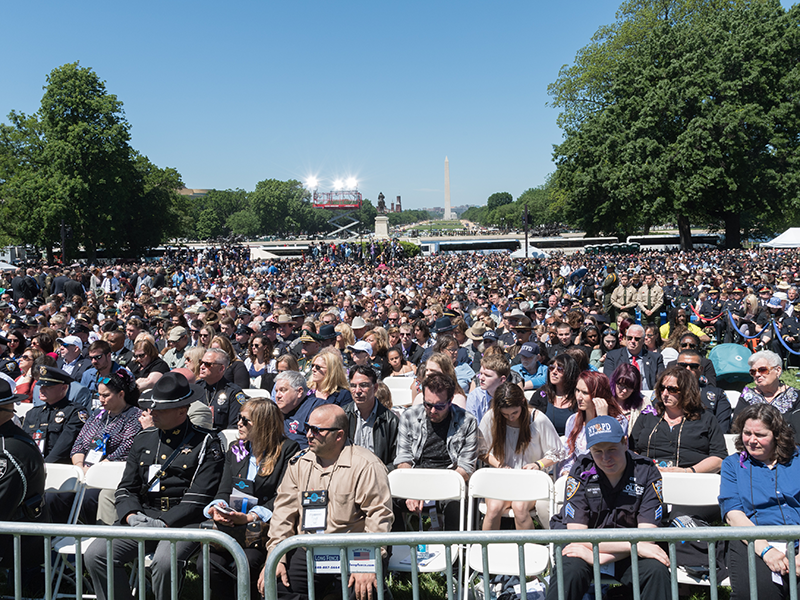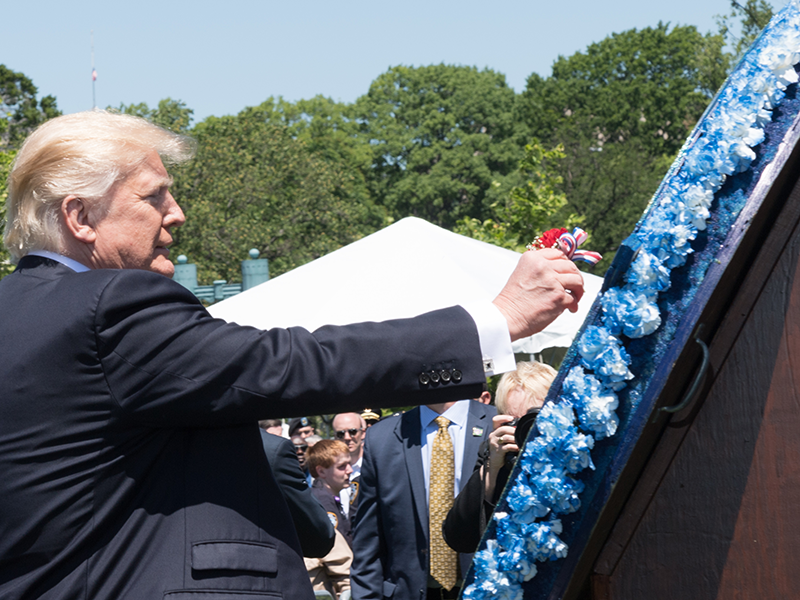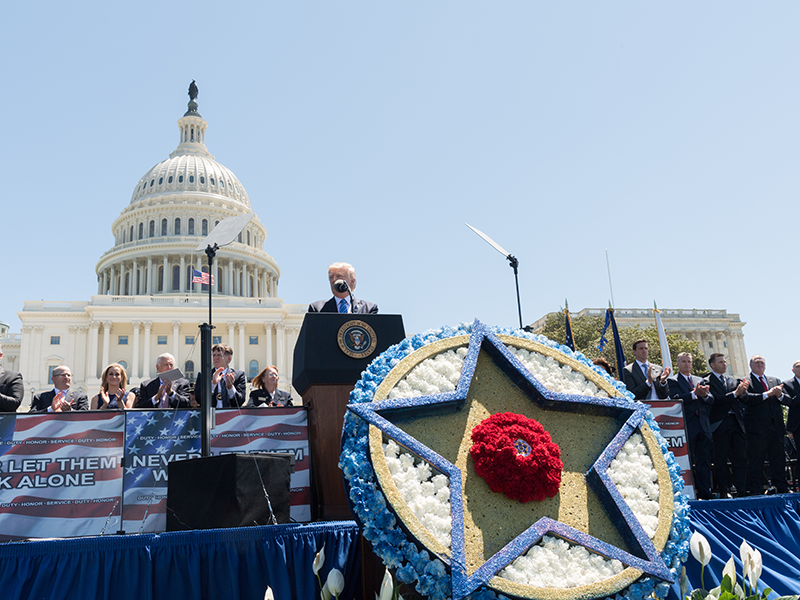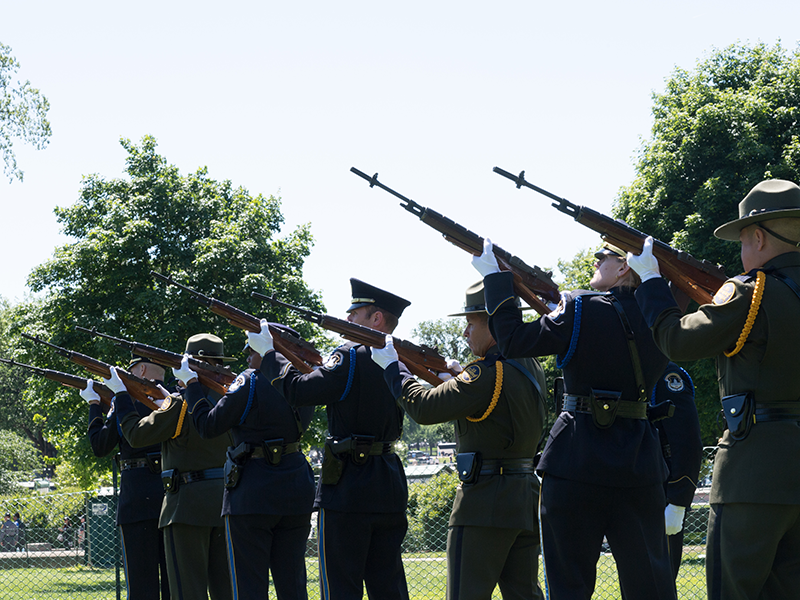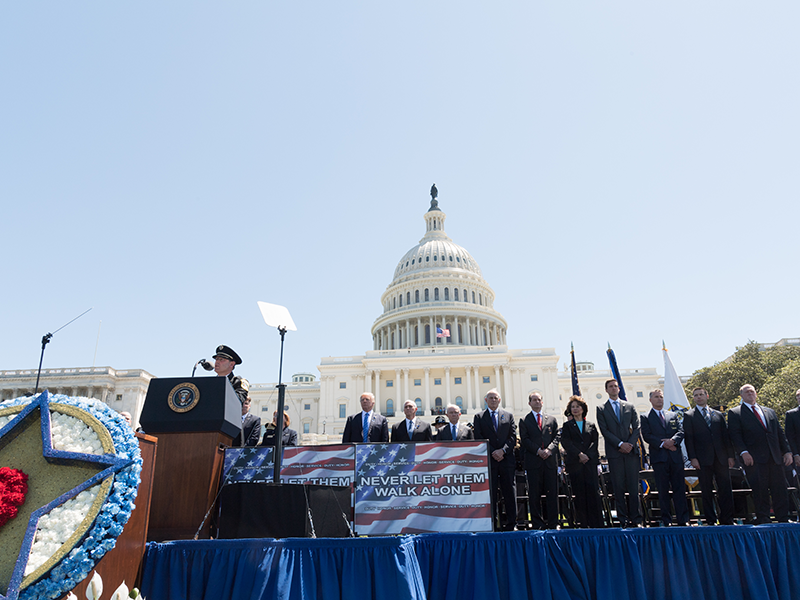 President Trump joins Congress to honor fallen officers
President Donald Trump joined hundreds of police officers from around the country on the West Front of the U.S. Capitol to observe Peace Officers Memorial Day on May 15, 2017.
The Memorial marks the start of Police Week and has been observed since 1962 after a joint resolution was passed by Congress and signed by President Kennedy.
President Trump was joined by Vice President Mike Pence and several Members of Congress. The President spoke of the need for a strong law enforcement and condemned attacks on police, "Every drop of blood spilled from our heroes in blue is a wound inflicted upon the whole country."
48 officers have died in the line of duty during 2017. In 2016 the names of more than 200 peace officers were added to the list of those killed while protecting others.