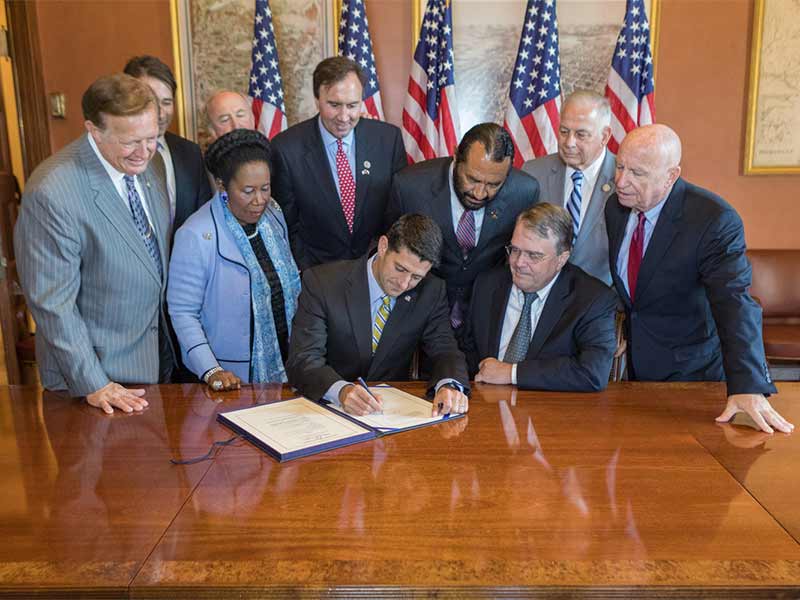 The House passes bipartisan aid bill
On Friday, September 8, 2017, The U.S. House of Representatives passed a bipartisan bill to provide $15 billion in aid for damage and recovery efforts in the wake of Hurricane Harvey.
"Nothing can really capture just how big and wide this devastation is," House Speaker Paul Ryan said, speaking about the damage left by Hurricane Harvey. "You hear a lot of numbers. Tens of thousands of people in shelters. Hundreds of thousands of homes damaged. Nothing can really capture this."
Money appropriated through this bill will go to the Federal Emergency Management Agency (FEMA), the agency responsible for relief efforts during hurricanes and other natural disasters and emergencies.
"I think it's really important that we take stock of the fact that civil society in America is well and alive, it is on display," Speaker Ryan said. "Citizens are helping each other, and the government will be there to respond to the needs of these people who have faced this unprecedented devastation."