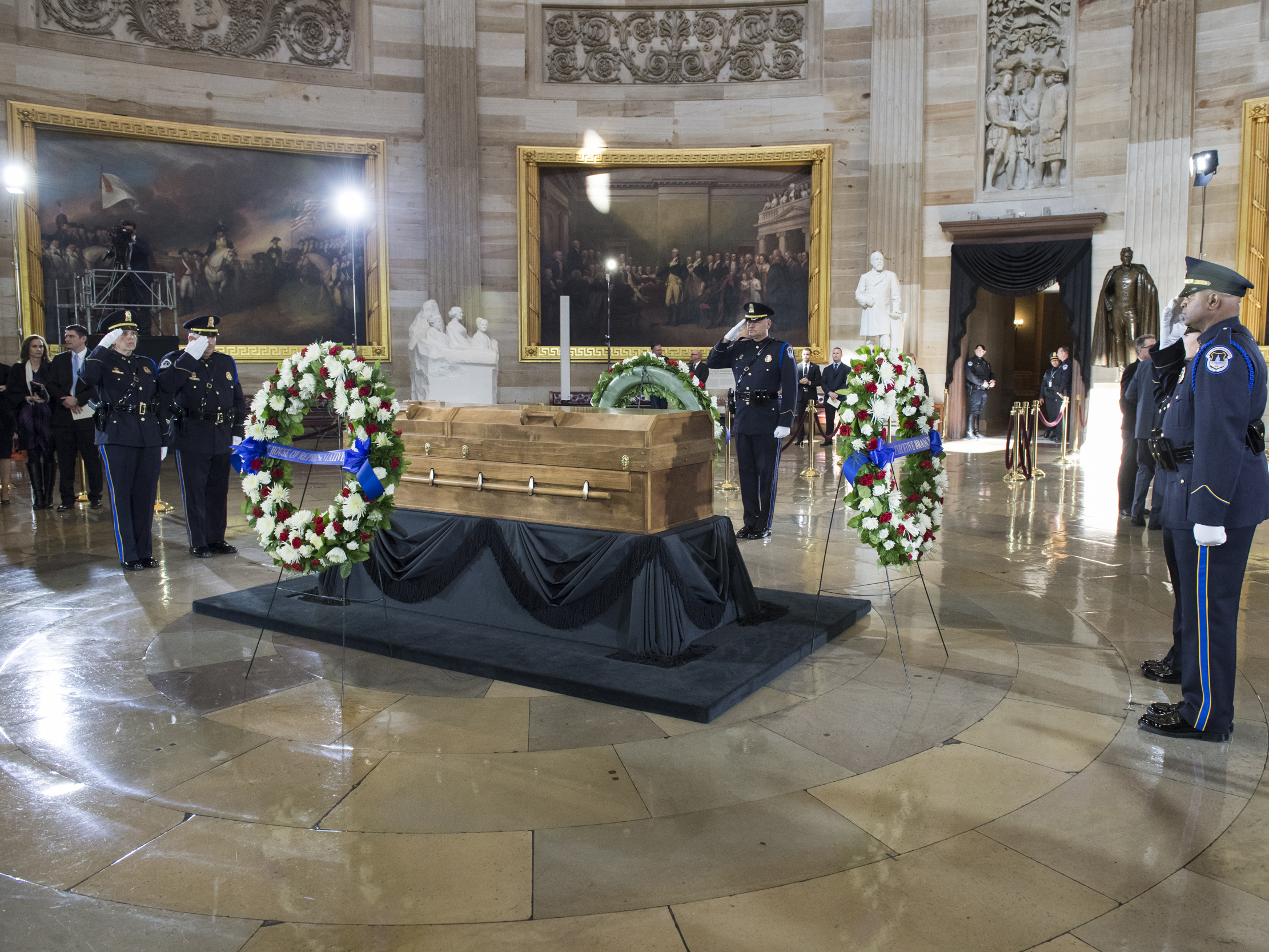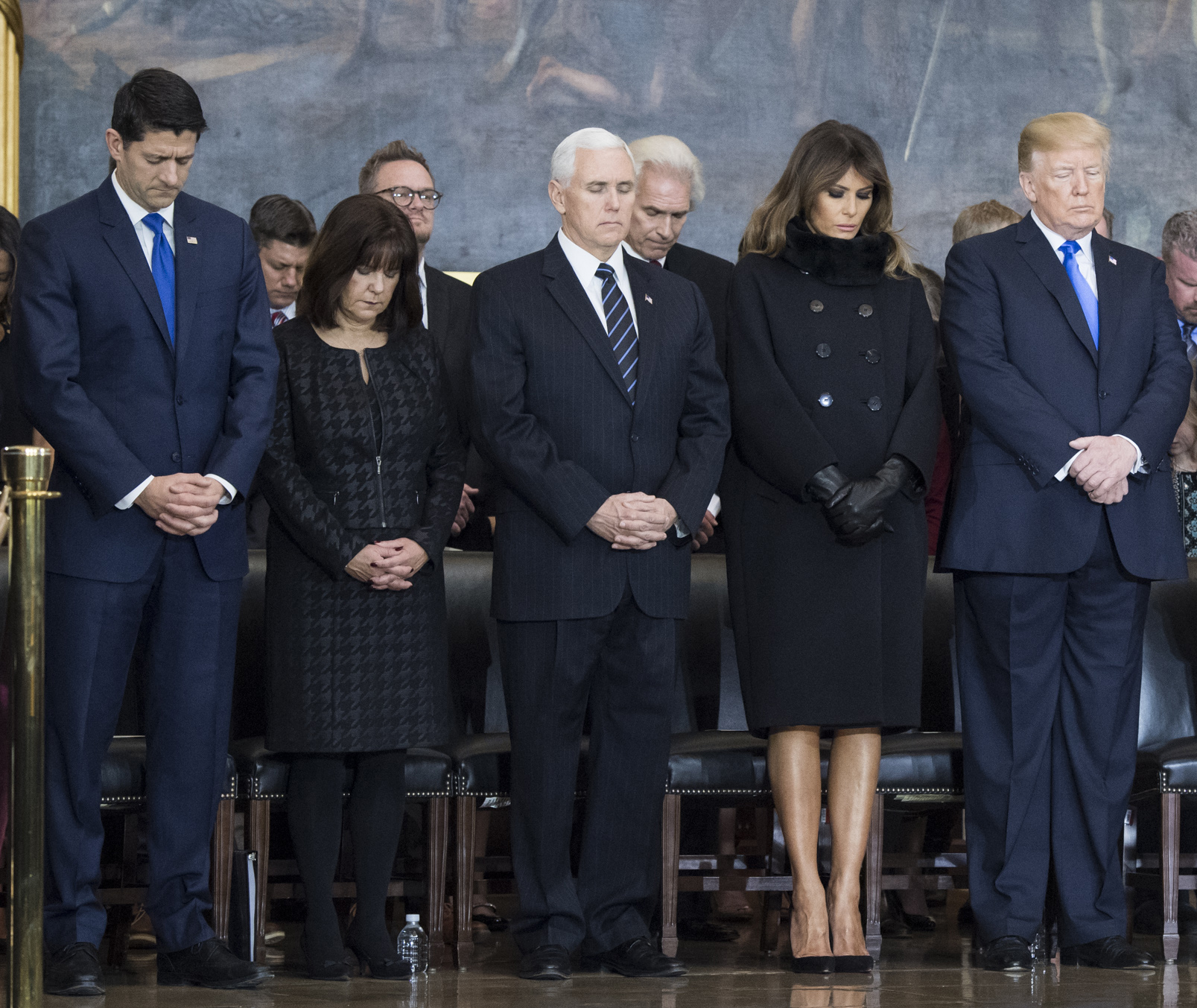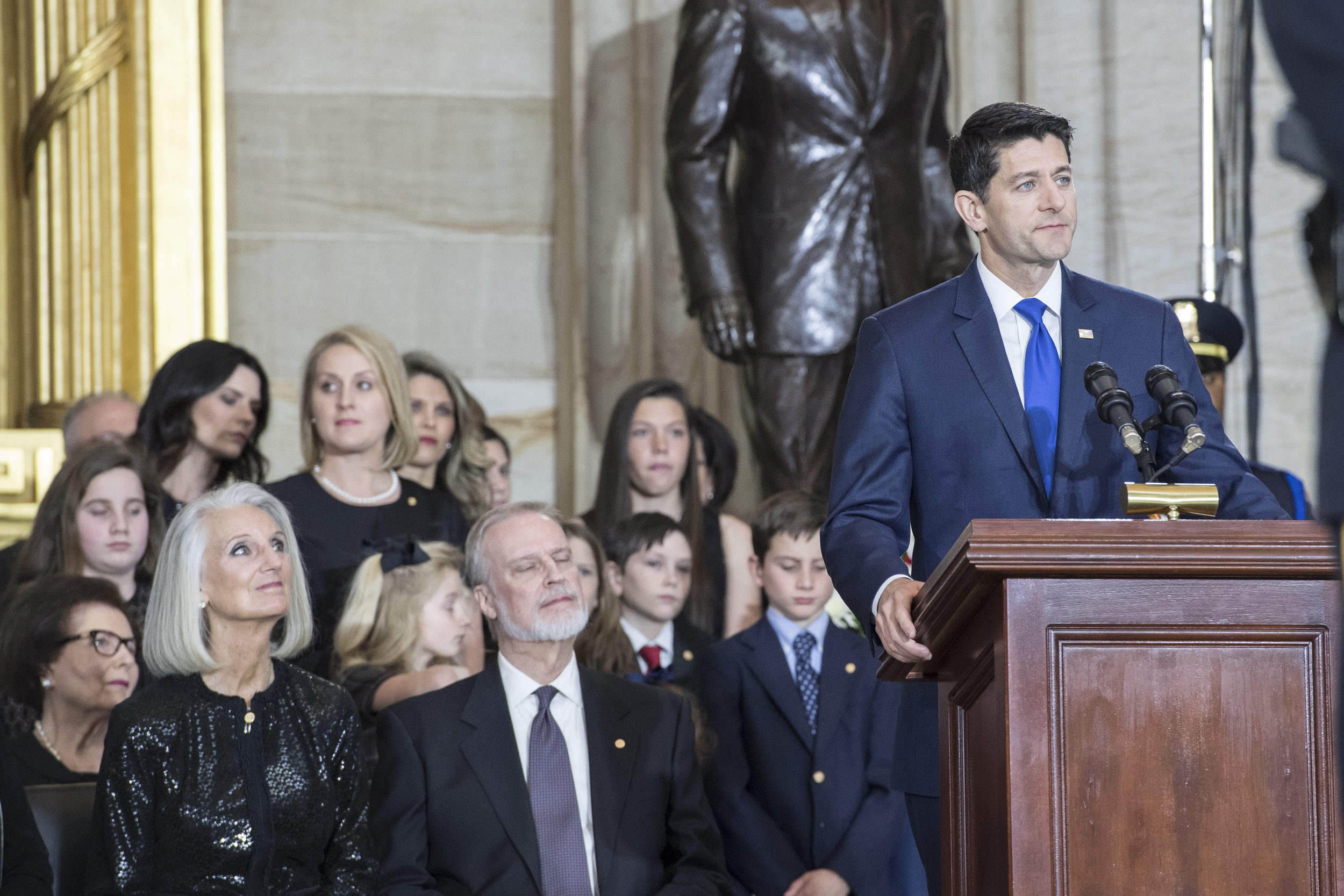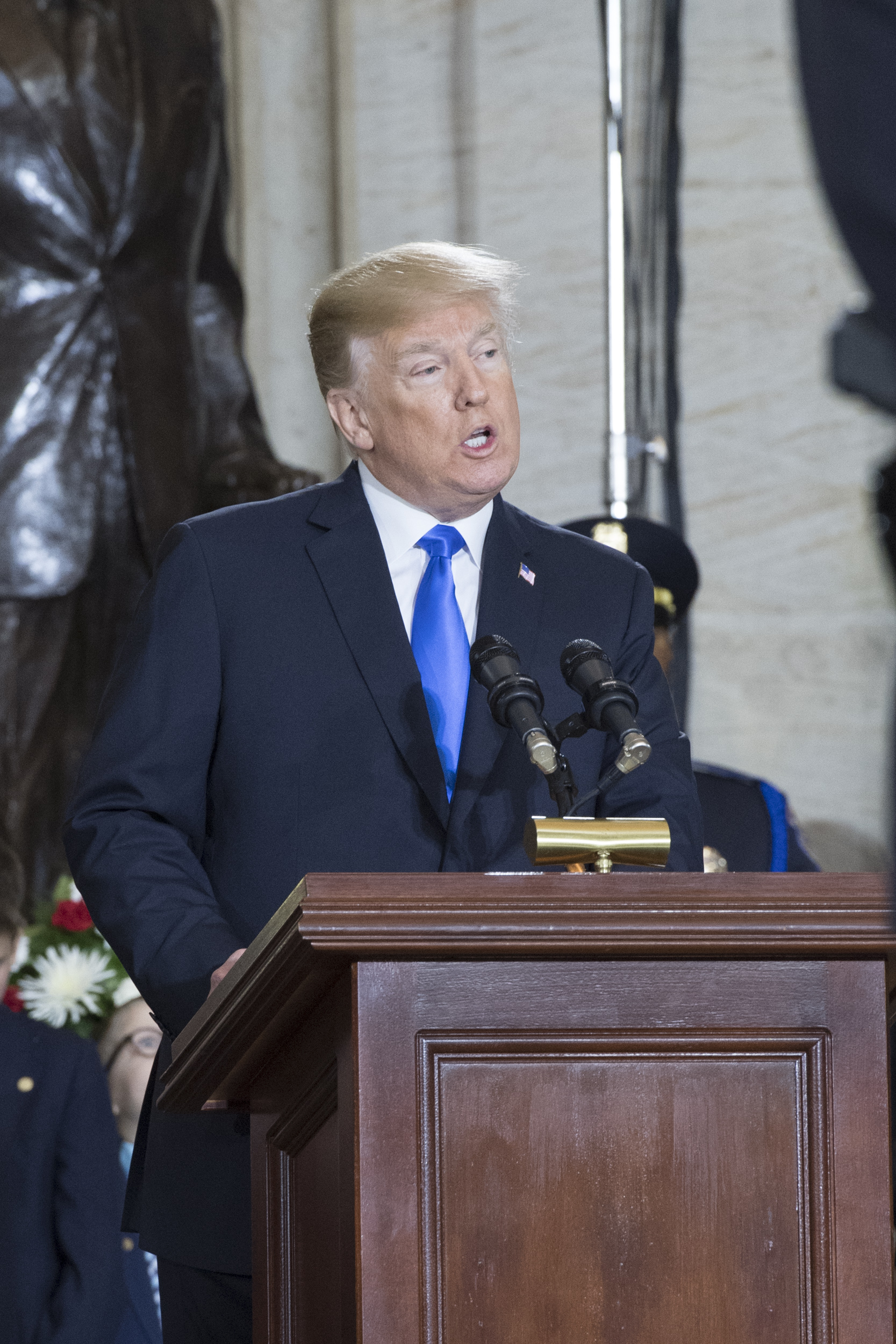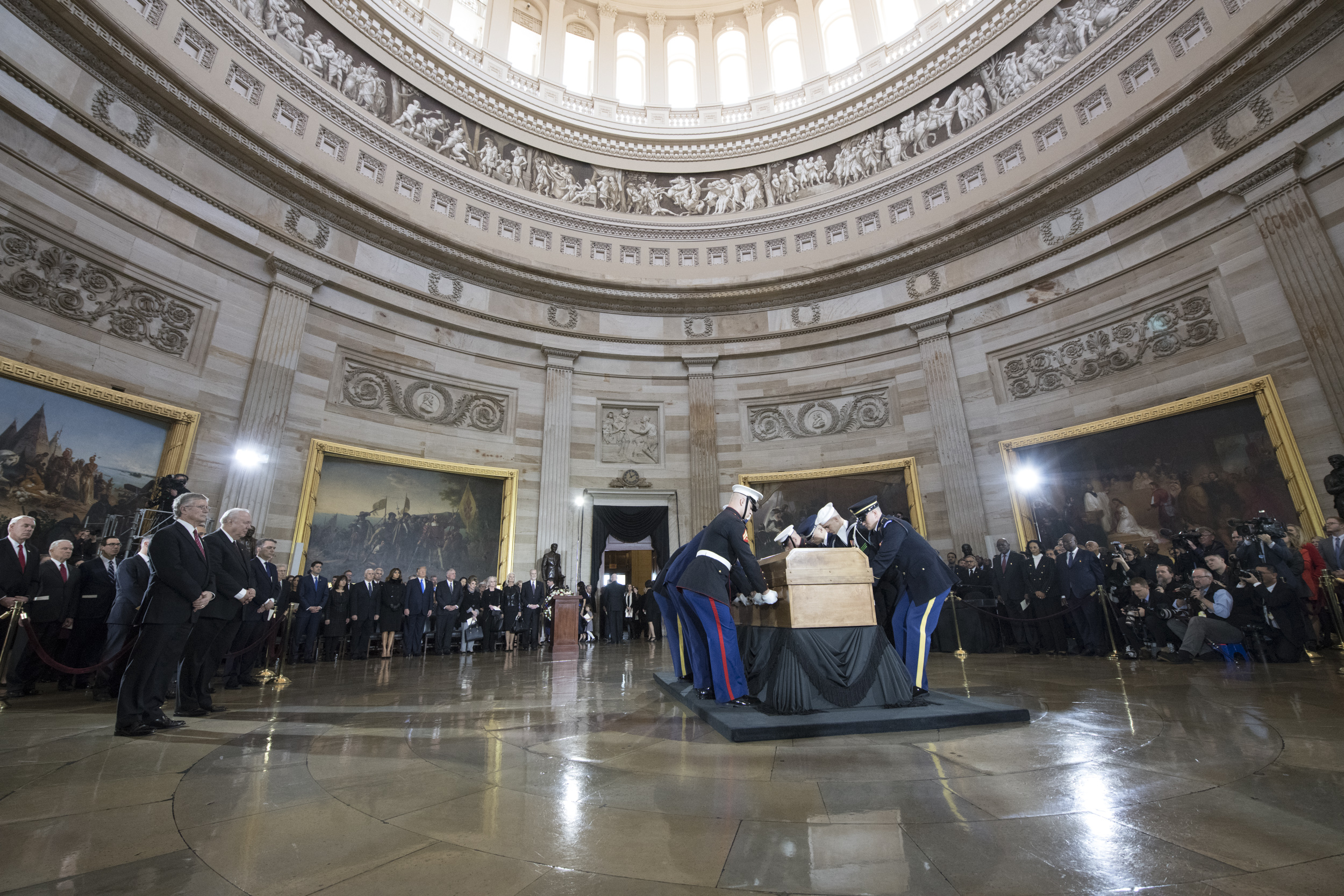 Reverend Billy Graham Lies in Honor in U.S. Capitol Rotunda
On Wednesday, February 28, 2018, Reverend Billy Graham lay in honor in the Rotunda of the U.S. Capitol. Reverend Graham, known as "America's Pastor," died on February 21, 2018, at the age of 99.
The arrival of the late Reverend Graham at the Capitol was marked with a ceremony attended by the Graham family, President Donald Trump, Vice President Mike Pence, Members of Congress, and other dignitaries.
Reverend Graham dedicated his life to preaching across the United States and around the world at events commonly known as "crusades." Over his career, he traveled to 185 countries to preach to more than 200 million people and served as advisor to 12 U.S. presidents.
"[Reverend Graham] ministered to all walks of life," said Speaker of the House of Representatives Paul Ryan. "From some of the greats whose statues line this very hall—Eisenhower, King, Ford, and Reagan—to everyday citizens lining up to pay their respects. No matter how long the lines grew, no matter how much the times changed, his message never diminished."
In his remarks, President Trump recounted the remarkable life and career of Reverend Graham, stating that "his heart was always in America," even as he preached around the world.
"Today we give thanks for this extraordinary life, and it's very fitting that we do so right here in the Rotunda of the United States Capitol where the memory of the American people is enshrined," said President Trump.
Reverend Graham is just the fourth private citizen to lie in honor in the Capitol Rotunda. The distinction between lying in honor and lying in state is based on whether the person was a member of the military or the government. Members of government lie in state; private citizens lie in honor. The Architect of the Capitol has a list of all individuals who have lain in state or in honor in the U.S. Capitol Rotunda.