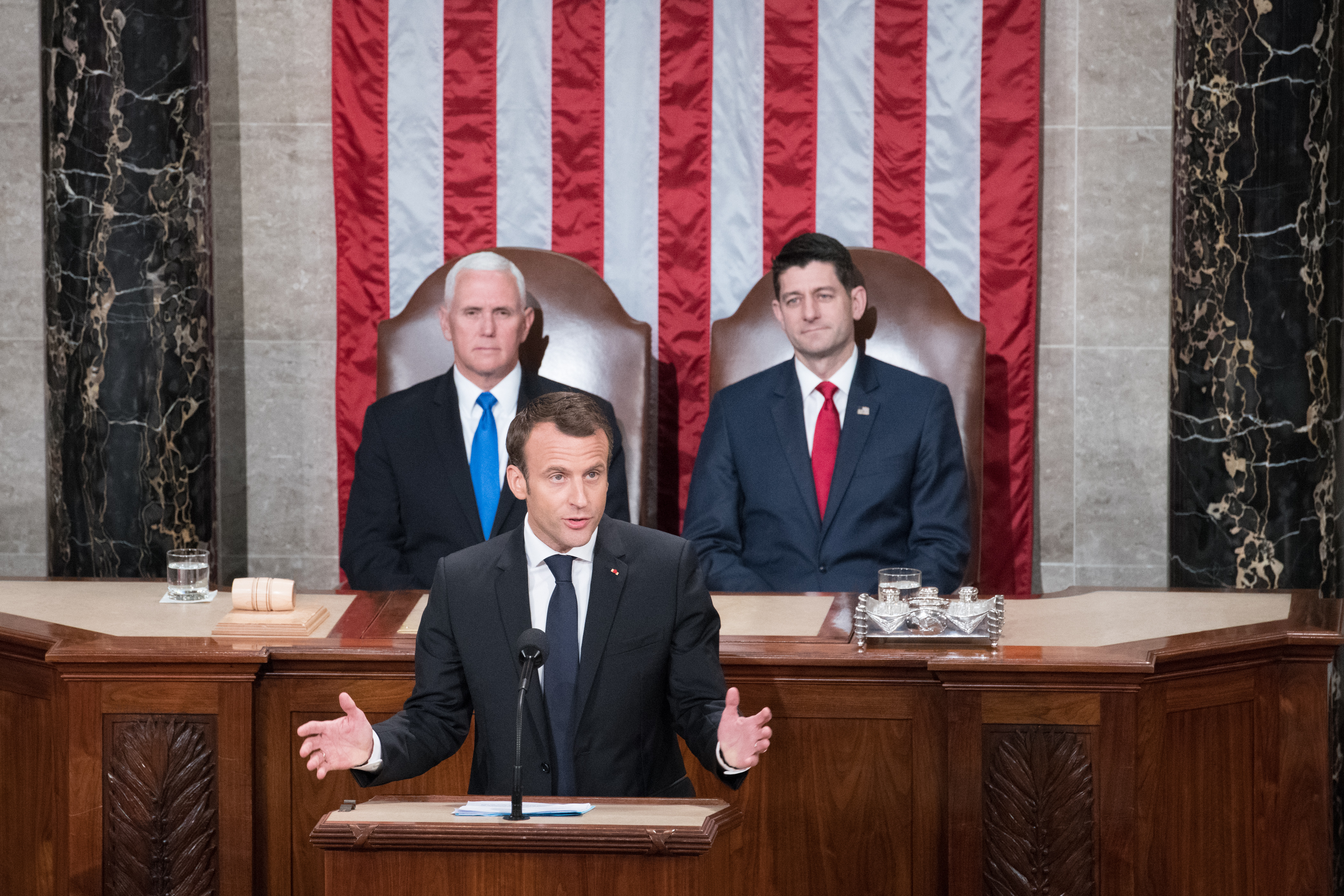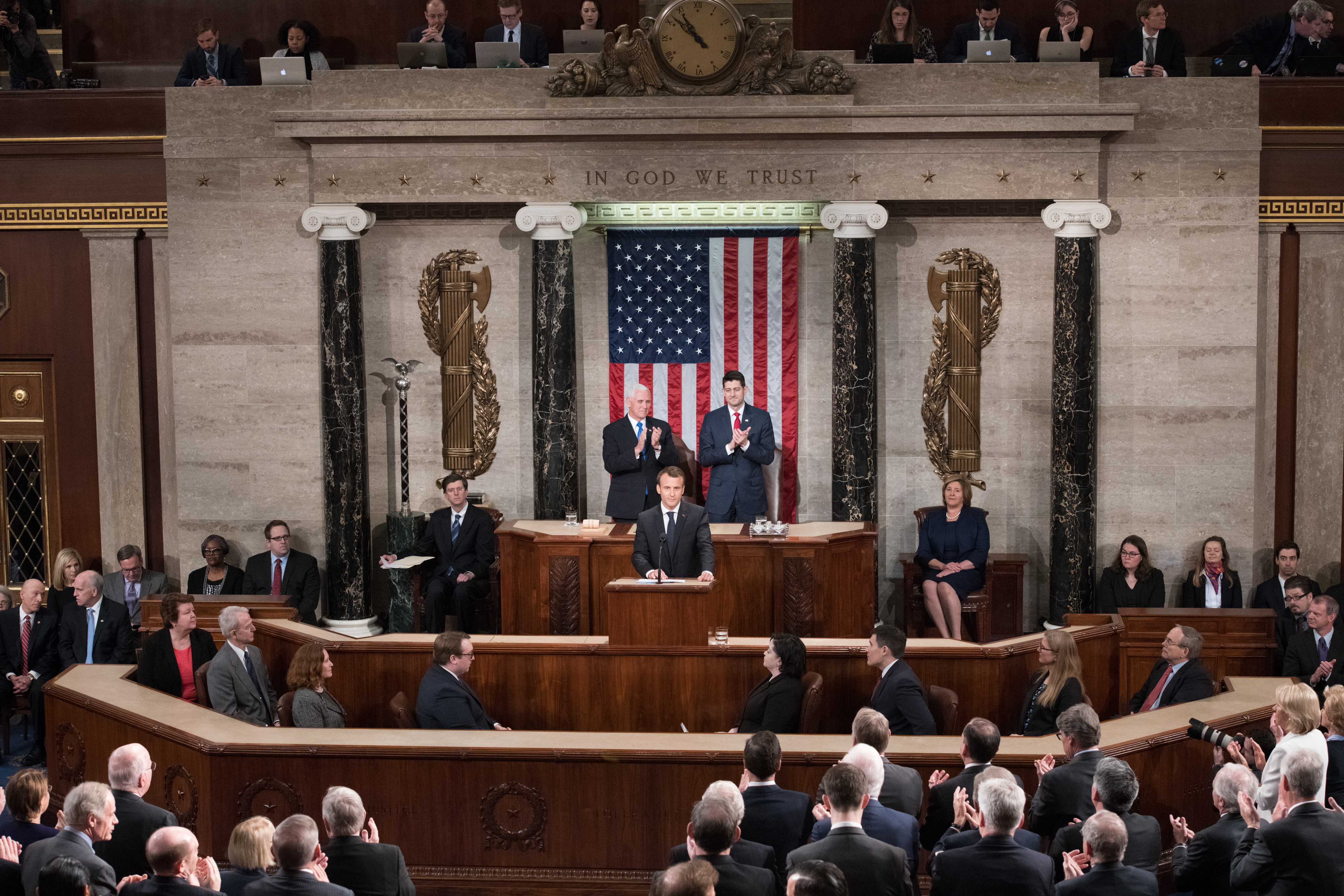 French President Delivers Speech to Congress
House Speaker Paul Ryan welcomed French President Emmanuel Macron to the United States Capitol on Wednesday, April 25, 2018, where President Macron addressed a Joint Meeting of Congress.
Speaking from the dais on the House Floor, Macron said, "We are surrounded today with images, portraits, and symbols which reminds us that France has participated with heart in hand in the story of this great nation from the very beginning."
Macron highlighted French influence on the American Revolution and the Founding Fathers. He referred to the portrait of Marquis de Lafayette, who fought in the American Revolutionary War, in the House Chamber. He also spoke of Pierre L'Enfant, who developed the initial plans for Washington, D.C.
Macron emphasized the importance of cooperation between the two nations in combating terrorism, improving human rights, and addressing issues around the world.
Macron's speech coincided with the 58th anniversary of former French President Charles de Gaulle's address before a Joint Meeting of Congress in 1960. In his remarks, de Gaulle affirmed the importance of the relationship between France and the United States.
"Fifty-eight years later to this very day, I come here to show the warmest feelings of the French nation and to tell you that our people cherish the friendship of the American people with as much intensity as ever."
In an official statement, Speaker Ryan said, "The first foreign leader to address Congress was Marquis de Lafayette, the French general whose heroism during the Revolutionary War earned him honorary American citizenship. In the spirit of this longstanding friendship, it is an honor to welcome President Macron to the Capitol."