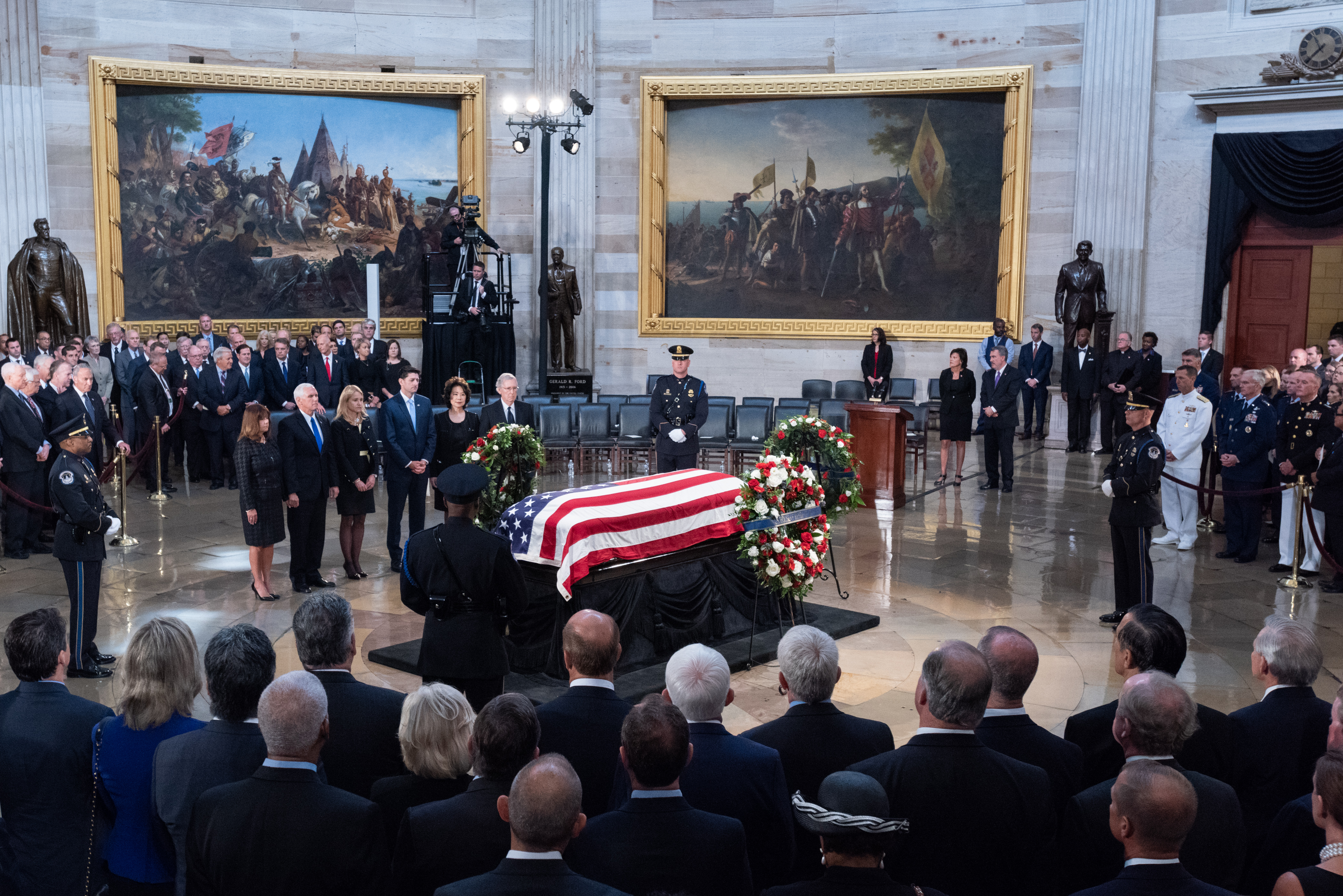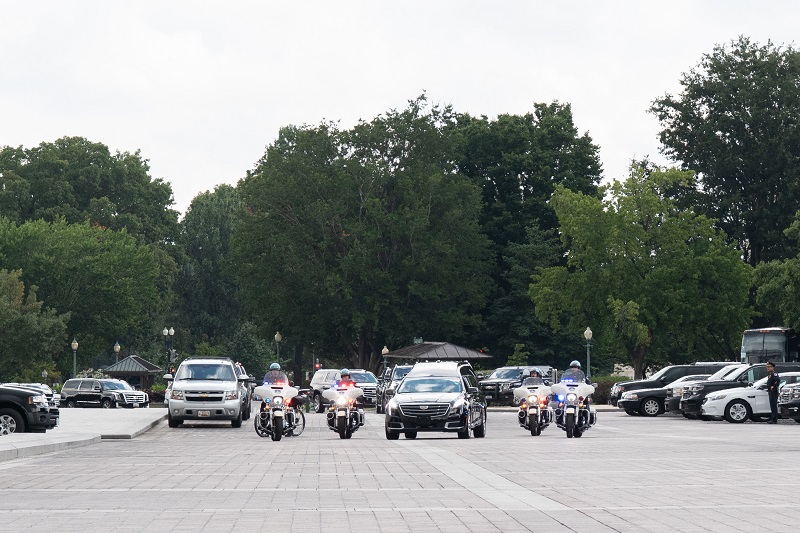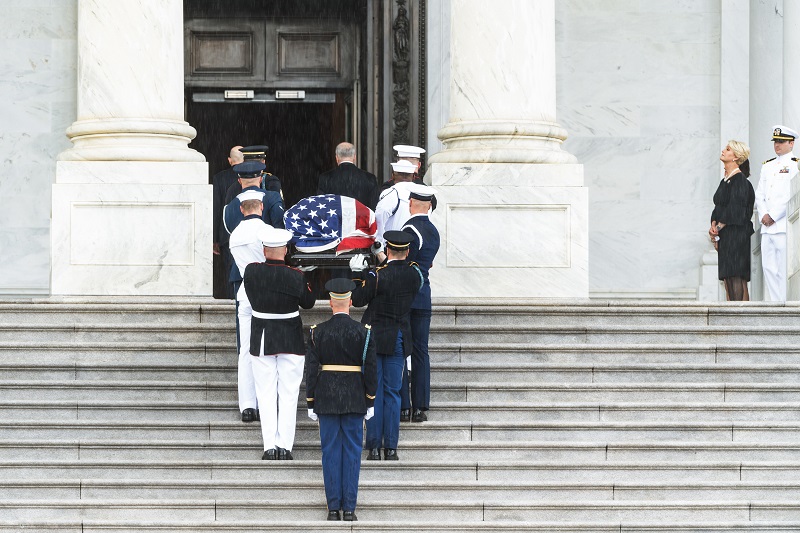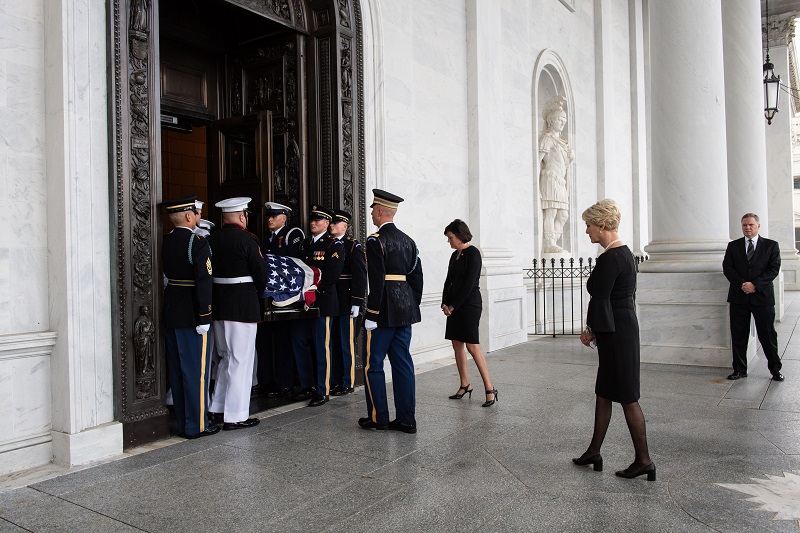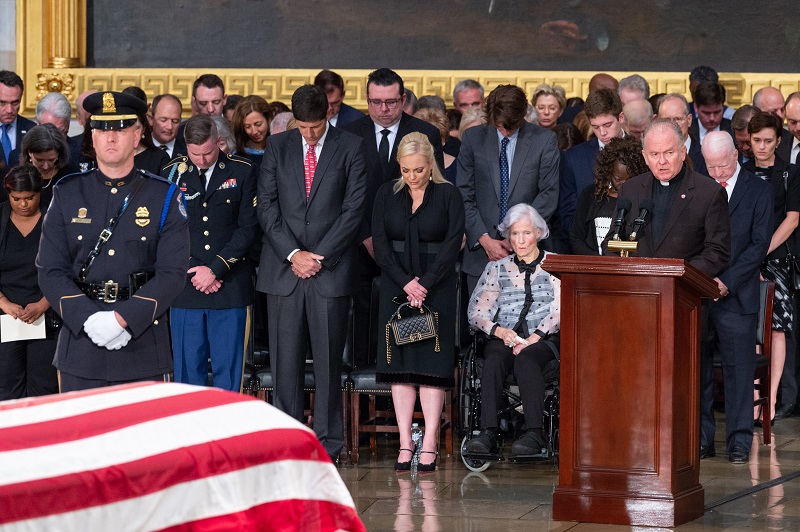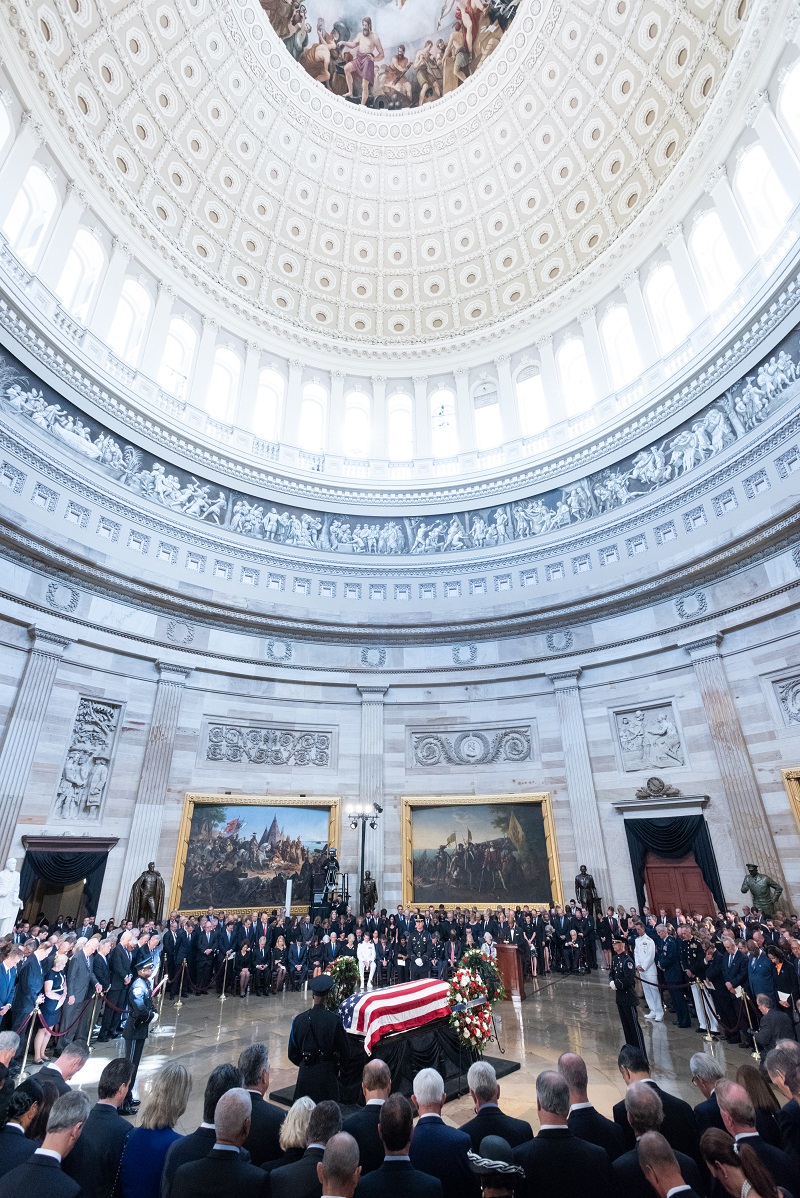 Senator McCain Lies in State in the U.S. Capitol Rotunda
Senator John McCain, who also served as a member of the U.S. House of Representatives, lay in state in the U.S. Capitol Rotunda on August 31, 2018.
The six-term senator, former Republican nominee for president, and courageous prisoner of war died August 25 from brain cancer. He was 81.
Members of the Senate and the House along with Vice President Mike Pence and the President's Cabinet gathered in the Capitol Rotunda to pay their respects to Senator McCain. McCain's wife, Cindy, his children, and 106-year old mother also attended.
In his remarks, Speaker of the House Paul Ryan said, "However you choose to do your part, I hope you do it in the way he did – with energy and urgency. Playing for keeps, never back on your heels. Never letting principle yield to expedience. Resisting the false allure of the fleeting and battening down the hatches when things get rough. And always, always having a good story to tell."
After the ceremony, the Rotunda was opened to the public to pay their respects to the Senator.
Senator McCain is only the 31st person to lie in state in the U.S. Capitol Rotunda. It is an honor reserved for the country's most distinguished citizens and dates back to 1852. Senator McCain's casket rested on the same catafalque that was constructed for the coffin of President Abraham Lincoln.