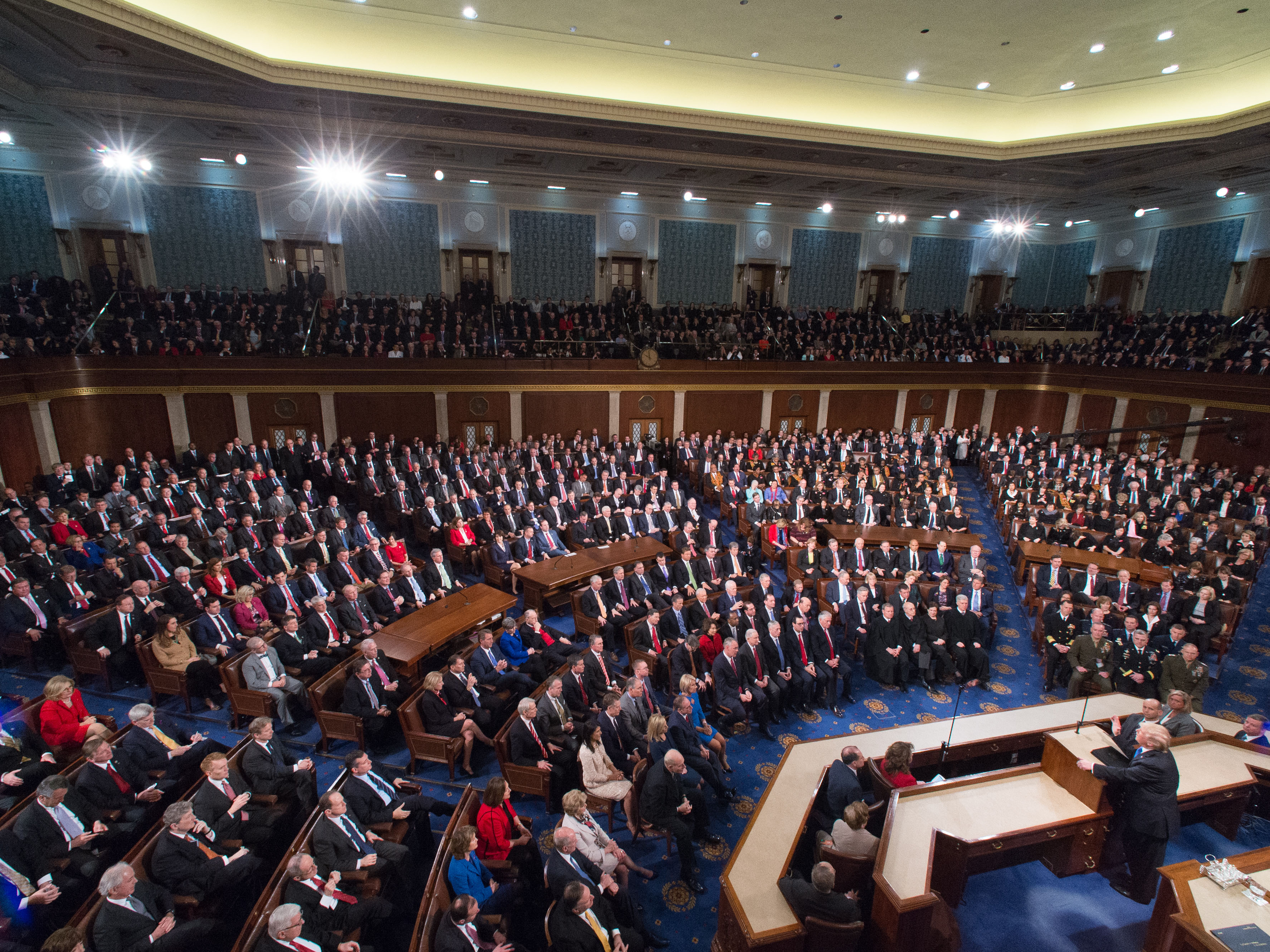 President Trump will deliver address on February 5
At the invitation of Speaker of the U.S. House of Representatives Nancy Pelosi (CA-12), President Donald Trump will deliver his State of the Union address before a joint session of Congress on Tuesday, February 5, 2019, at 9:00 p.m. (ET).
"It is my great honor to accept [this invitation]," President Trump wrote to Speaker Pelosi. "We have a great story to tell and yet, great goals to achieve!"
Article II, Section 3 of the Constitution requires the President to "give to the Congress Information of the State of the Union, and recommend to their Consideration such measures as he shall judge necessary and expedient." While the Constitution does not specify how often such an address should be given, presidents traditionally deliver the State of the Union address once a year.
George Washington delivered the first address on January 8, 1790. Beginning with Thomas Jefferson, Presidents sent a written report until Woodrow Wilson revived the custom of giving a speech in 1913. Harry Truman gave the first televised State of the Union address in 1947.
Learn about the evolution of the State of the Union Address at the House Historian's website and by following @USHouseHistory.