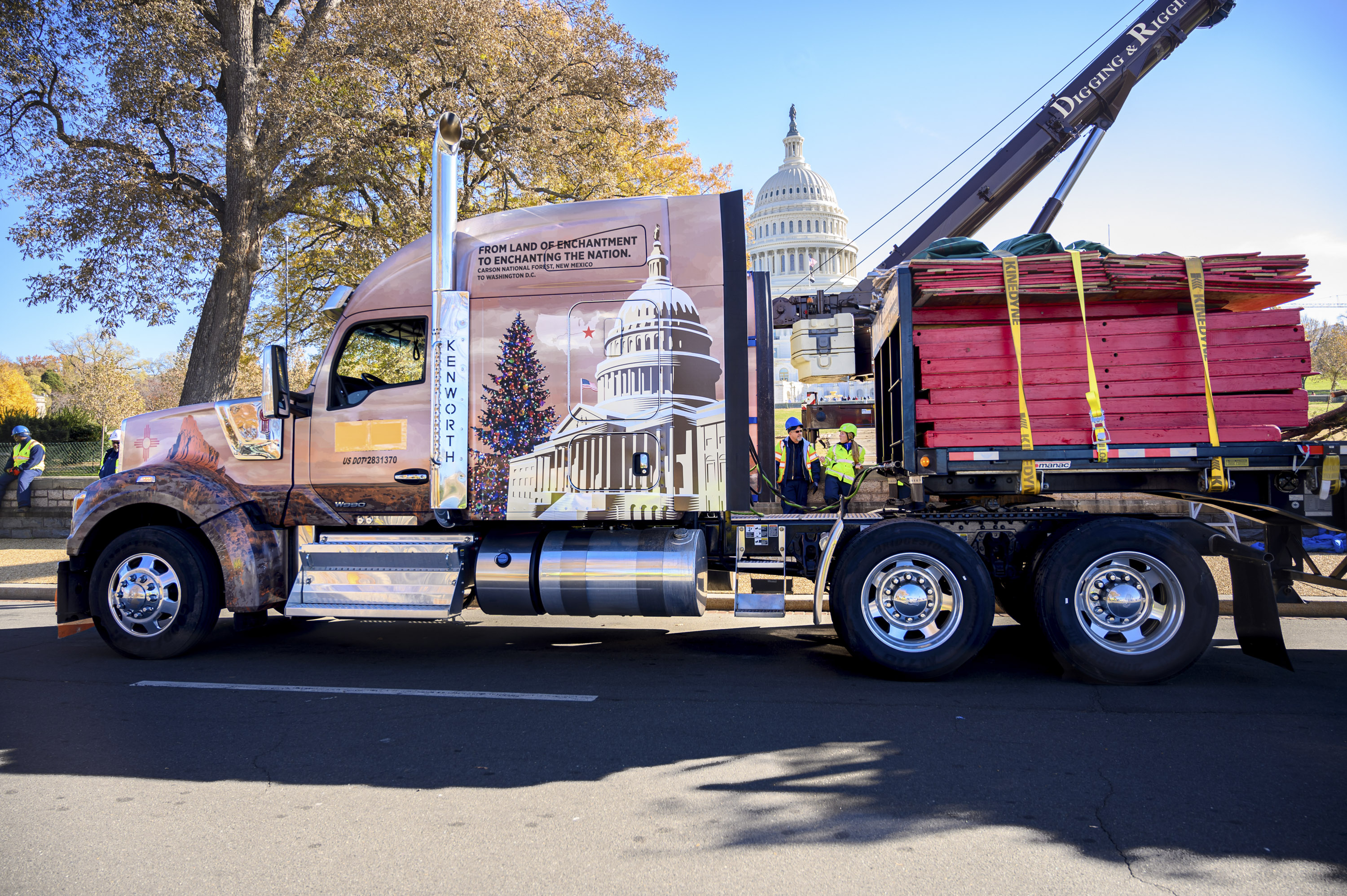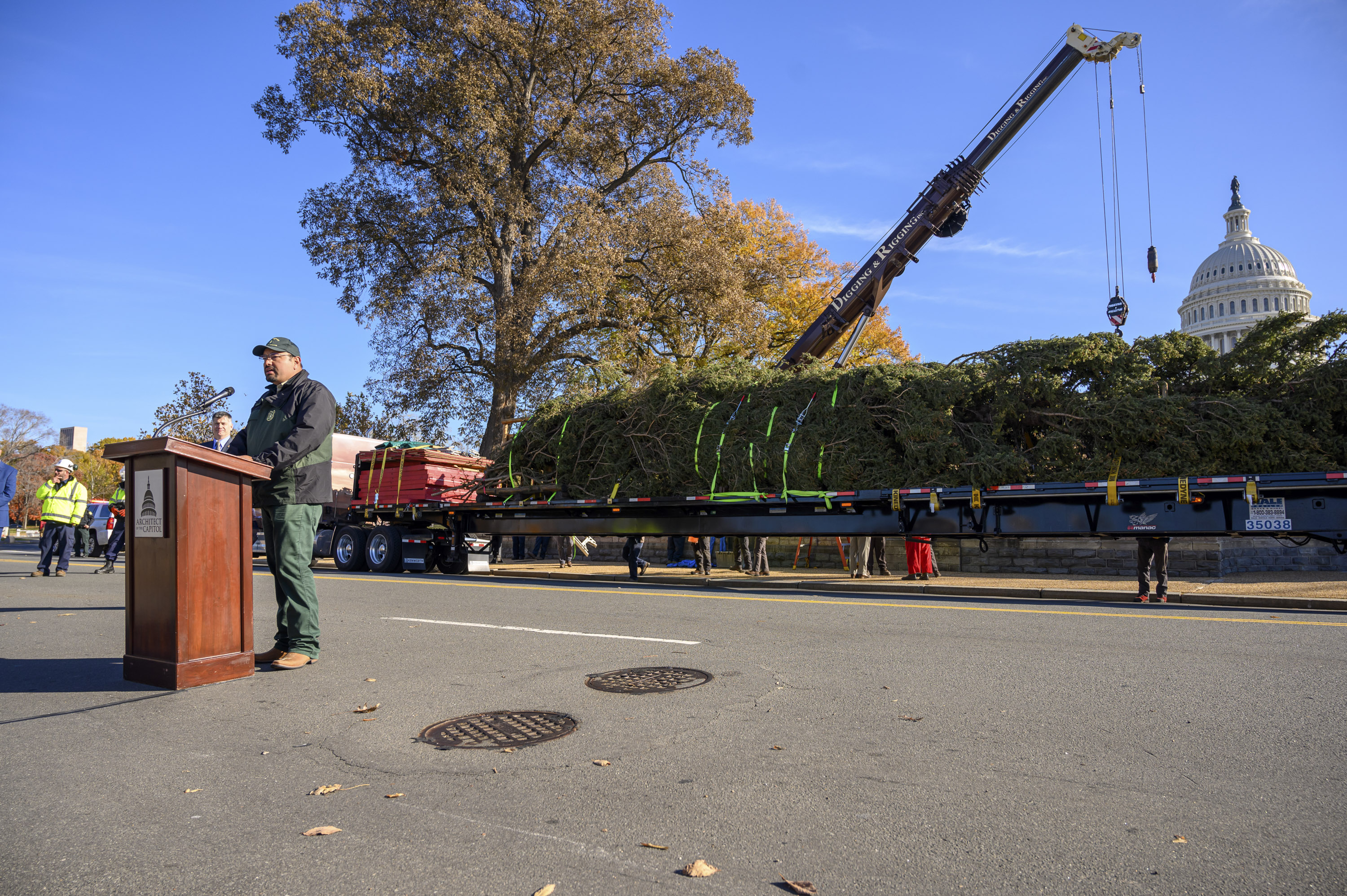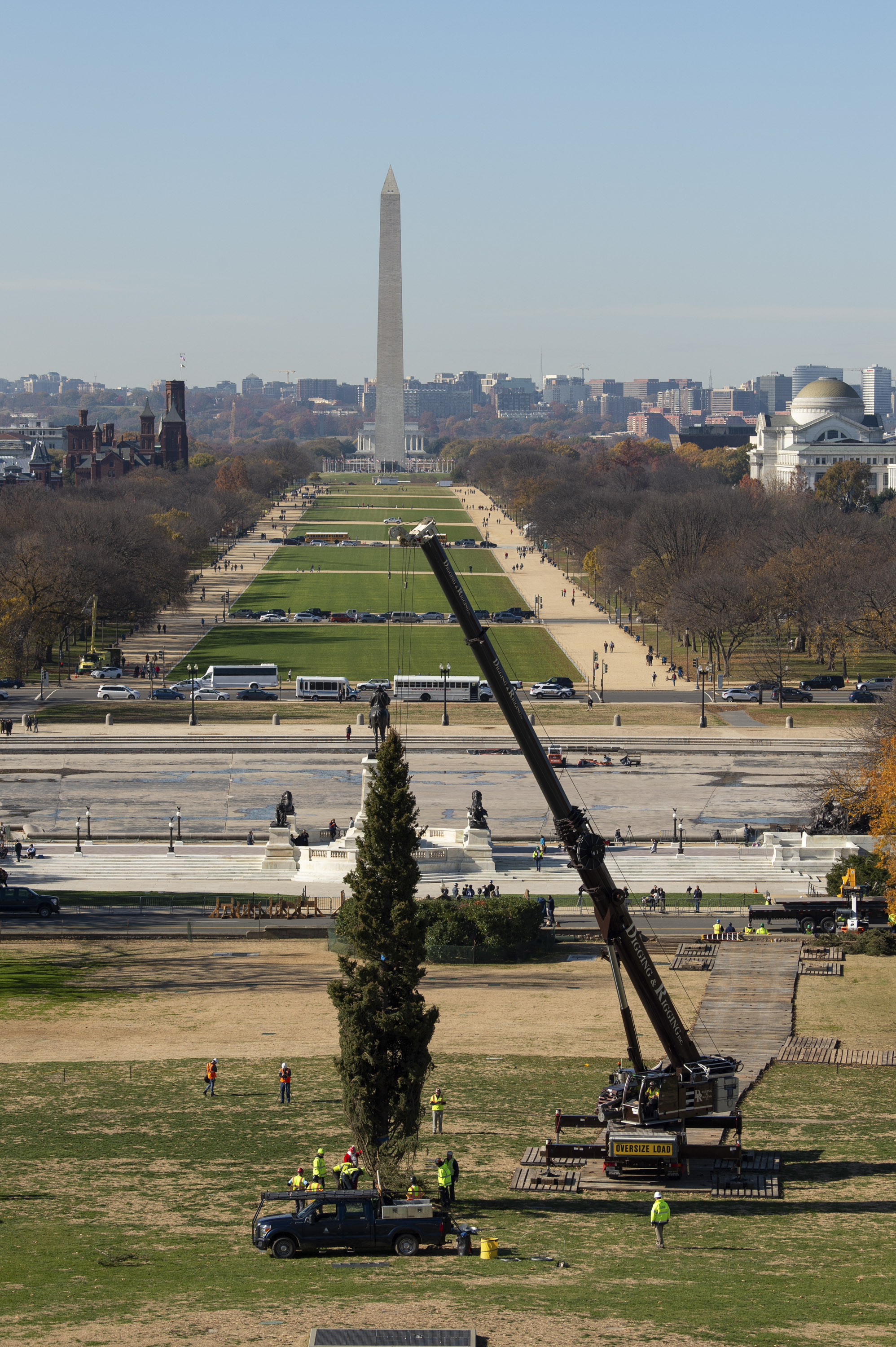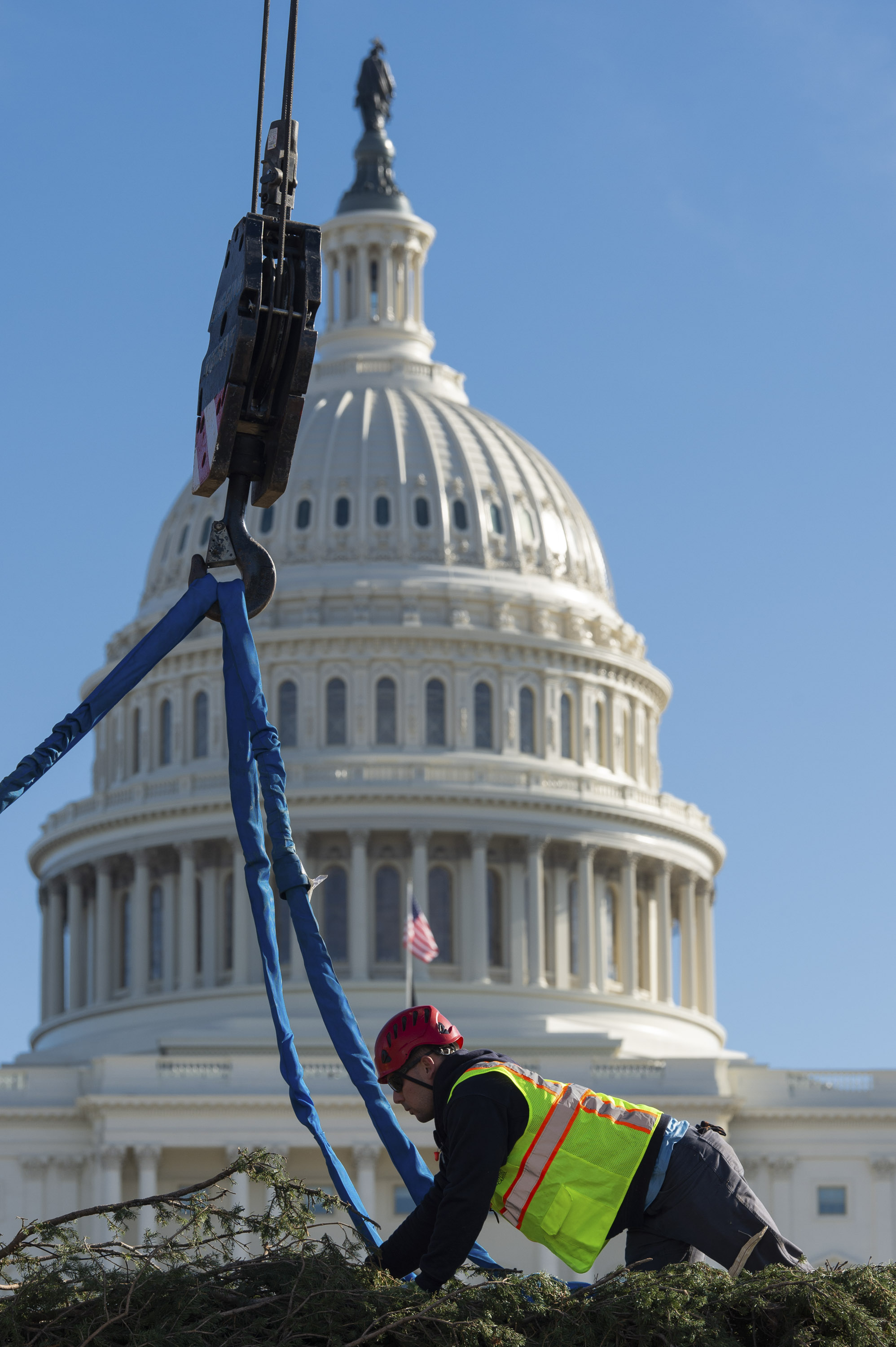 Tree Lighting Scheduled for December 4
The 2019 Capitol Christmas Tree, known as the "People's Tree," arrived on Capitol Hill on Monday, November 25. The 60-foot-tall blue spruce now stands on the West Front Lawn of the U.S. Capitol. 
Harvested on November 6, the tree traveled more than 2,000 miles from the Carson National Forest in northern New Mexico to Washington, D.C. During its journey by truck, the tree stopped in communities along the way. Now in place, the tree will be decorated with handmade ornaments created by New Mexico residents. 
The Architect of the Capitol's Director of Capitol Grounds and Arboretum Jim Kaufman – the man charged with selecting the Capitol Christmas Tree – explained how he started looking for the perfect tree. His search began all the way back in June.  
The perfect tree "will be viewed up close, so it must be full and lush," Kaufman wrote in a blog post. "The branches have to be flexible enough to survive packing and transportation during a 2,000 mile trek … [and] strong enough to support the thousands of handmade ornaments that will adorn the tree." 
Since 1970, the U.S. Forest Service has upheld the tradition of selecting and providing the Capitol Christmas Tree. The effort is supported by the Architect of the Capitol, whose employees help select, install, decorate, and light the tree each year. 
"Using thousands of ornaments made by the people of New Mexico, the tree will truly bring the culture of the state for all to see," Kaufman said. 
The lighting ceremony will be held on Wednesday, December 4, at 5 p.m. on the West Front Lawn of the Capitol. The ceremony is open to the public and no tickets are required. Event entrances are at Garfield and Peace Circles along First Street SW. 
Following the lighting ceremony, the tree will be lit from nightfall until 11 p.m. each night through January 1, 2020.