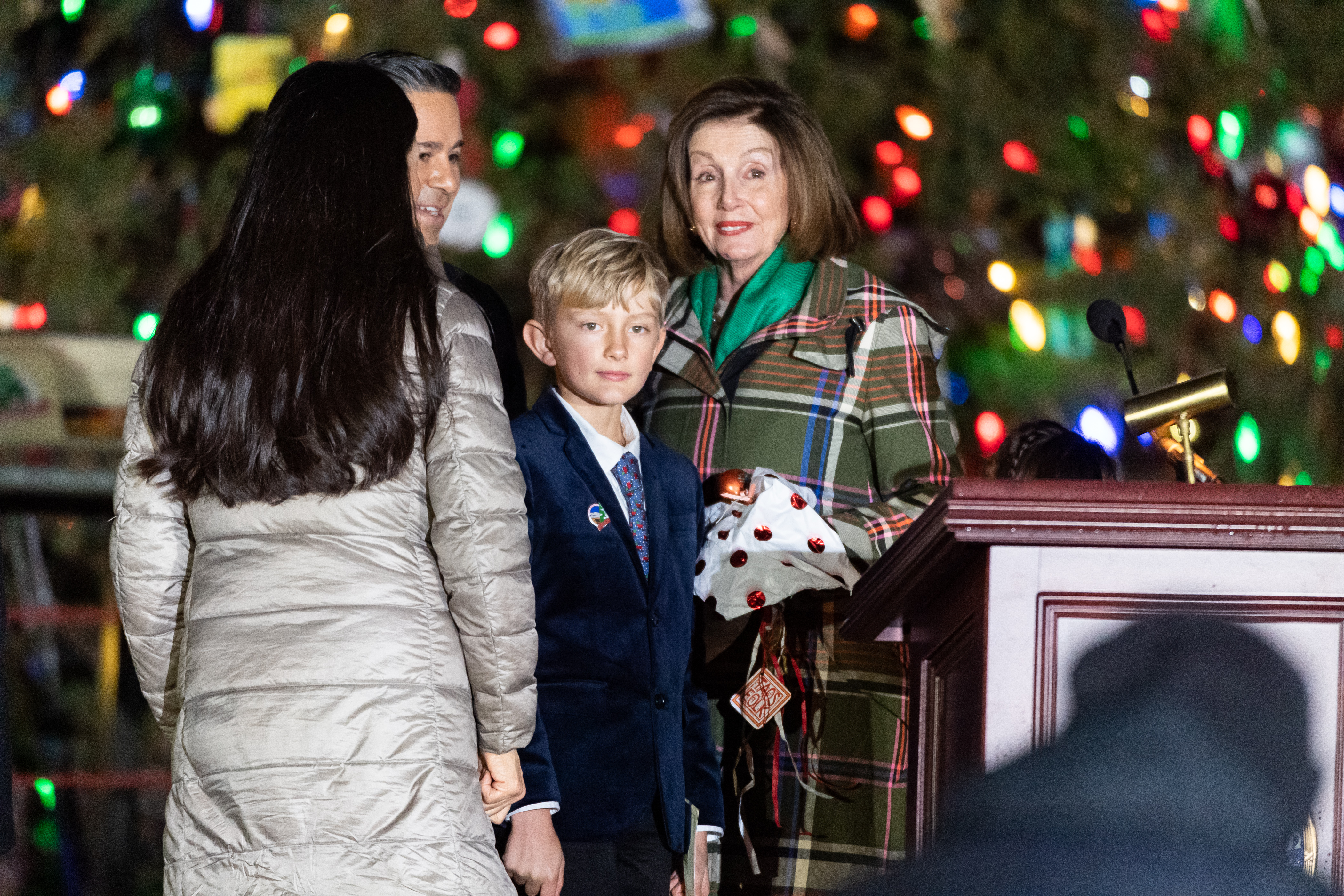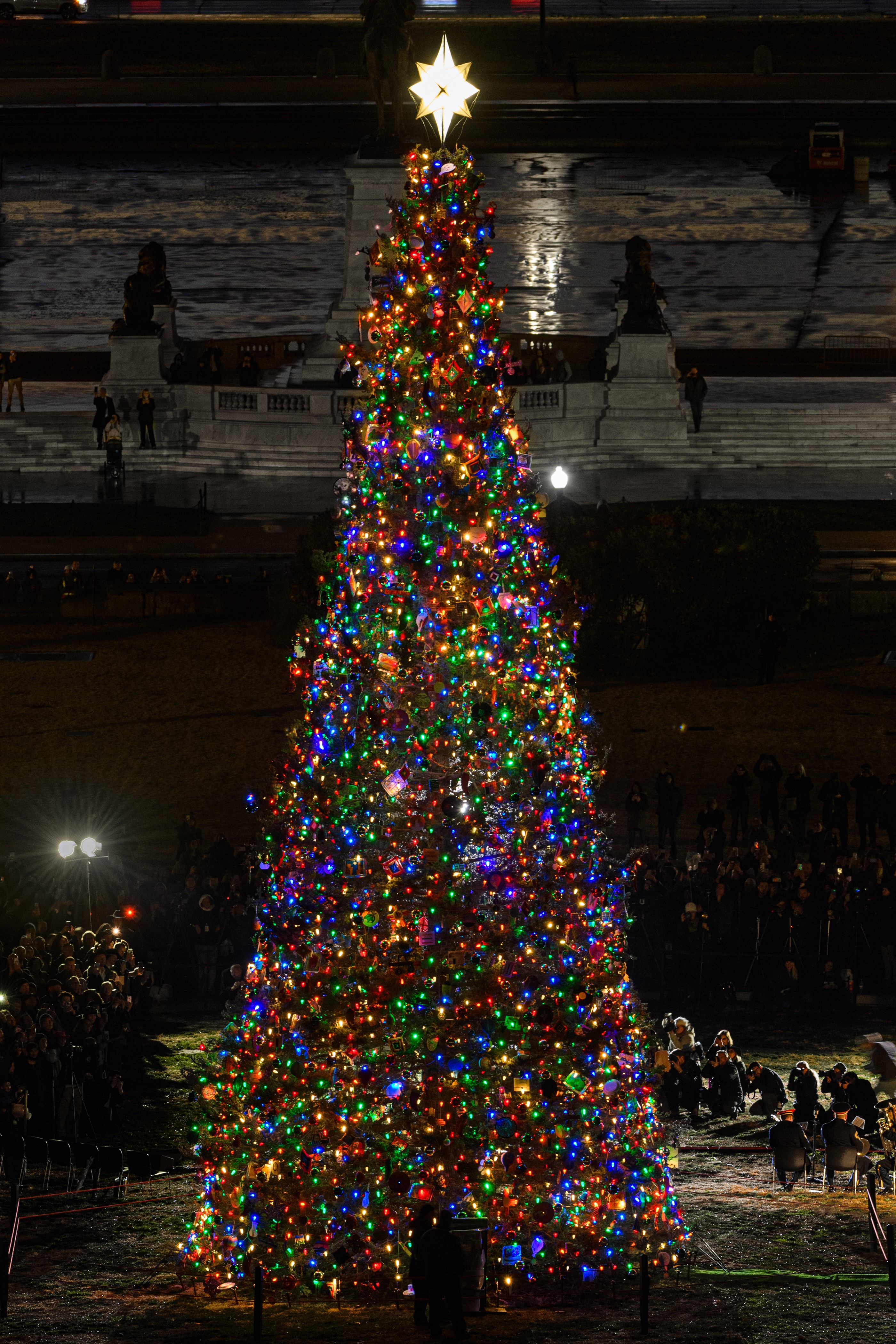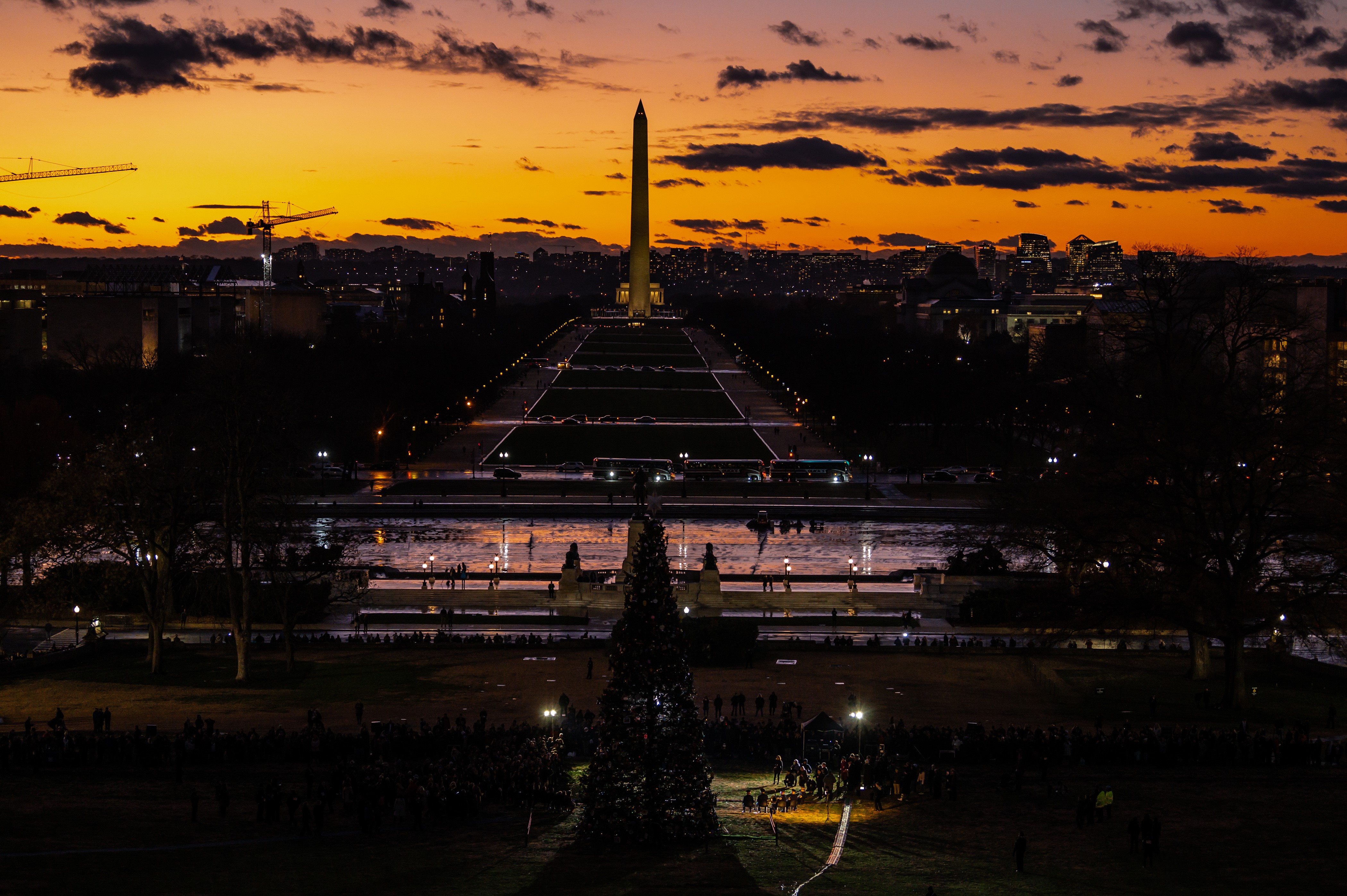 60-foot-tall blue spruce lights up the West Front Lawn of the U.S. Capitol
Hundreds of people gathered to see the 2019 Capitol Christmas Tree, also called 'the People's Tree,' illuminate the night for the first time this year. 
"This season, we give thanks for our many blessings, and delight in the excitement of our children's faces as we light the Capitol Tree," said Speaker of the U.S. House of Representatives Nancy Pelosi (CA-12) at the U.S. Capitol Christmas Tree Lighting Ceremony on December 5. "Thank you, New Mexico, for making it so – from the Land of Enchantment to charming Washington with this beautiful, beautiful tree." 
The 60-foot-tall tree was harvested from the Carson National Forest in northern New Mexico and traveled more than 2,000 miles to Washington, D.C. This is the third time since 1964 that New Mexico has provided the Capitol Christmas Tree.  
Speaker Pelosi lit the 60-foot-tall blue spruce with the help of this year's official tree lighter, fourth-grader Asher Dean.  
Hailing from Arroyo Seco, New Mexico, Asher won this year's U.S. Christmas Capitol Christmas Tree essay contest with his essay about what he loves about New Mexico's public lands and forests. Asher wrote about love of hiking and fishing, the importance of protecting nature for future generations, and his dreams of becoming an entomologist to "discover all the insects, arthropods, and arachnids in New Mexico."  
Various representatives from New Mexico were at the tree lighting, including Senator Tom Udall and Representative Deb Haaland (NM-1).  
"This tree from New Mexico now brings light to the nation's capital, lighting the nation with values New Mexicans hold dear: love, diversity, and a celebration of one another," said Udall. "As we delight in the beauty of the tree before us, let us also appreciate the beauty and majesty of our public lands." 
Arriving on the West Front Lawn on November 25, the tree was installed and decorated by the Architect of the Capitol's grounds team. The tree is adorned with handcrafted ornaments from communities across New Mexico. 
The Capitol Christmas Tree will be lit from nightfall until 11 p.m. every night until January 1, 2020.