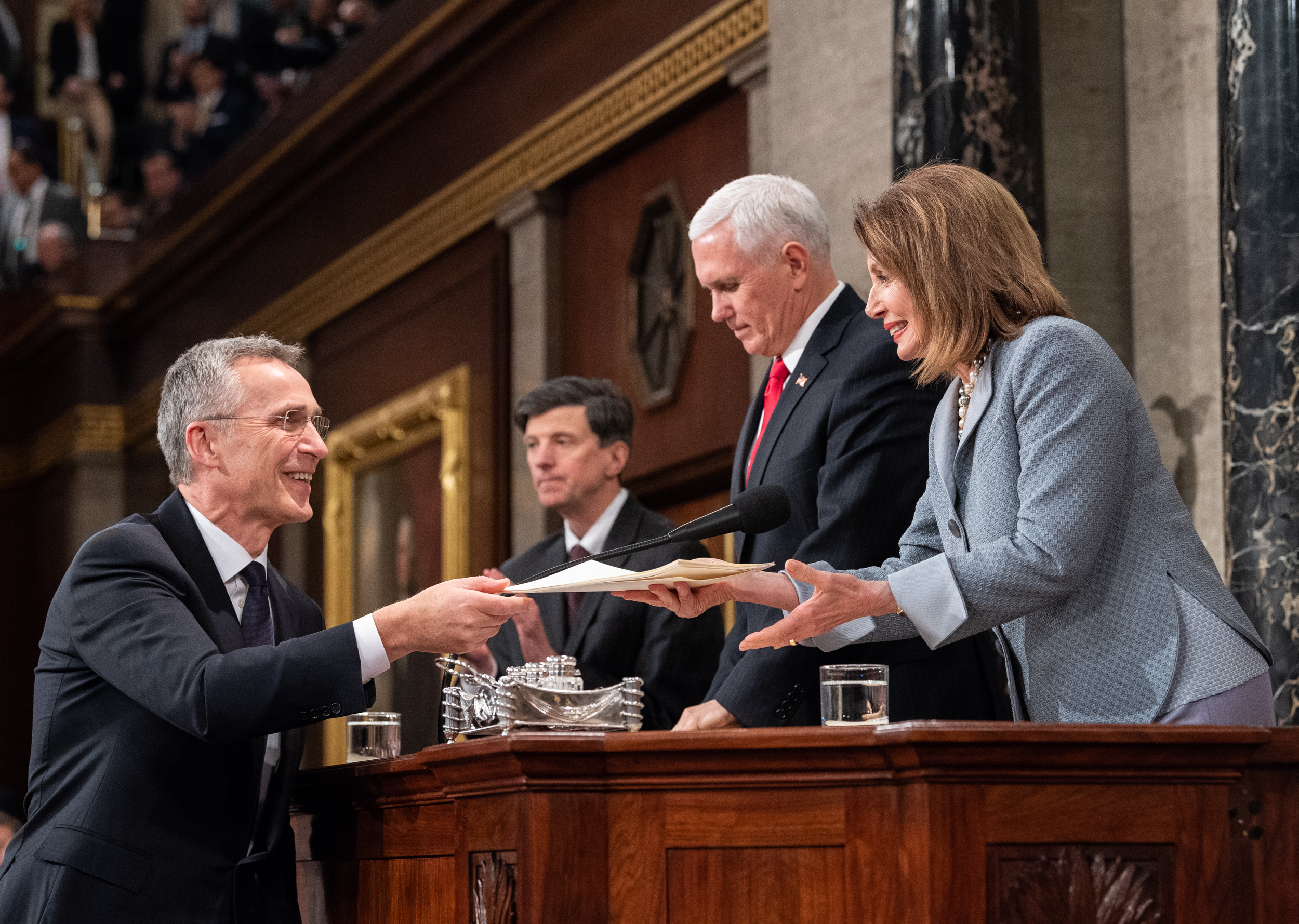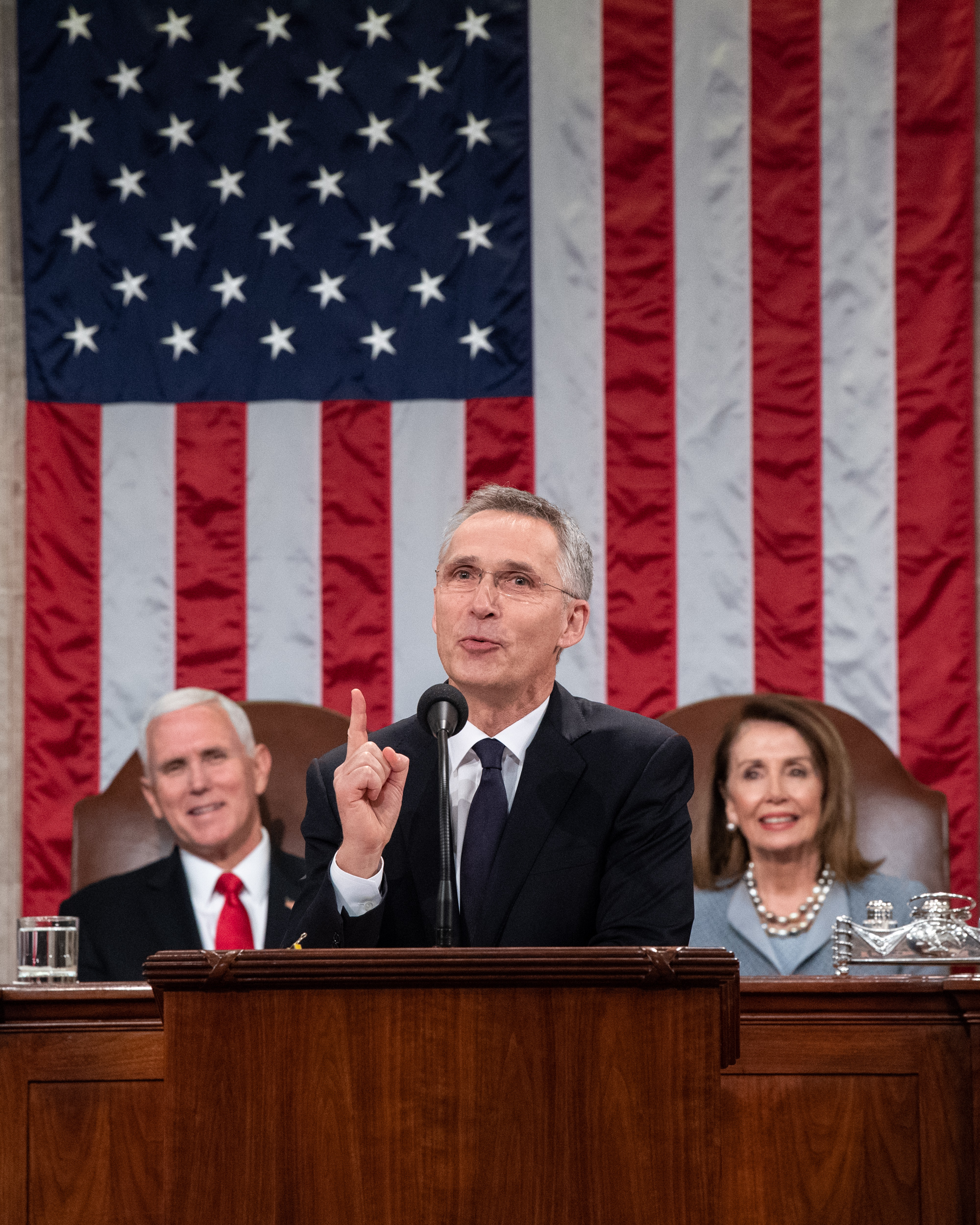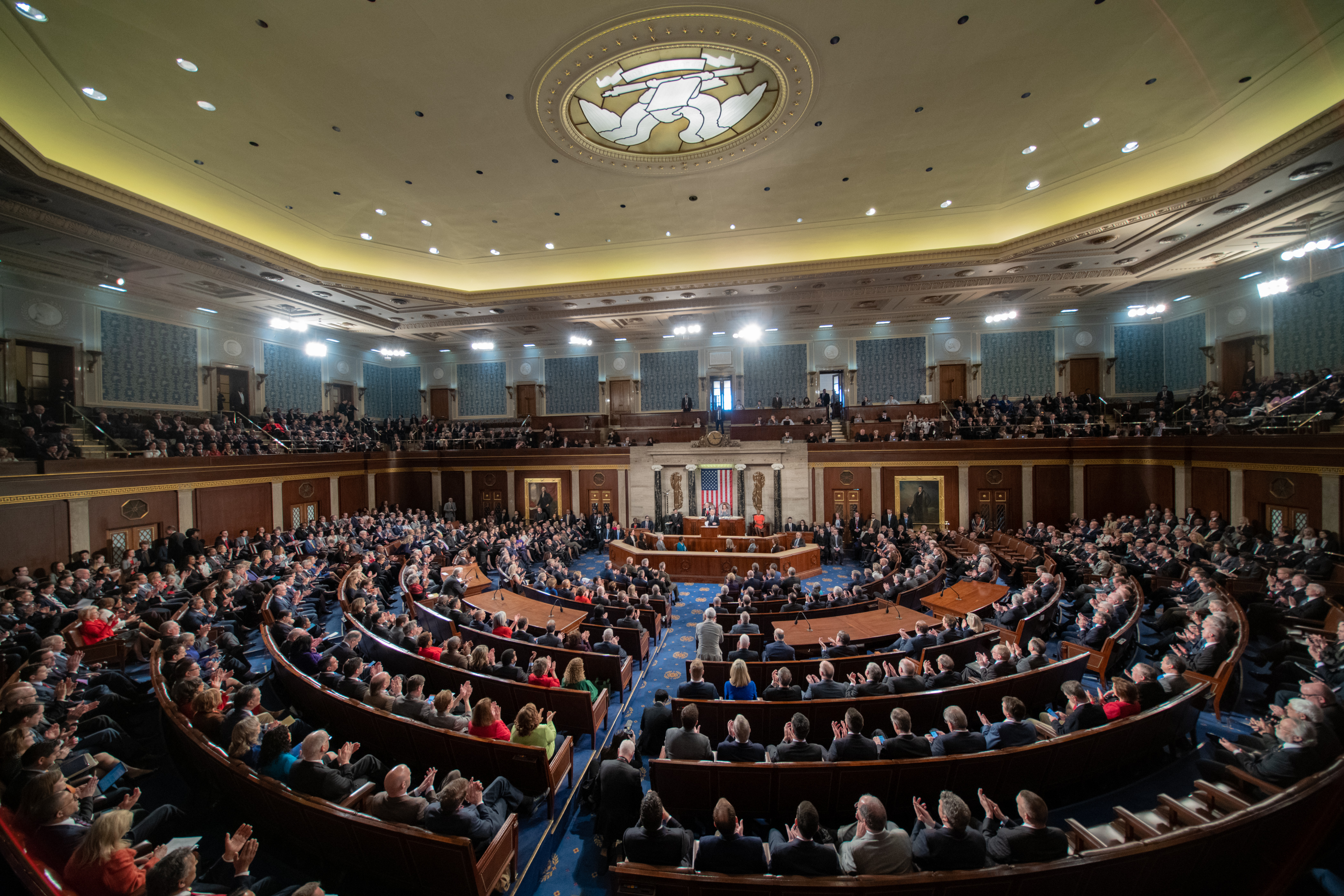 NATO Secretary General Delivers Speech to Congress
Jens Stoltenberg, Secretary General of the North Atlantic Treaty Organization (NATO), addressed a Joint Meeting of Congress at the United States Capitol on Wednesday, April 3, 2019.  
"Seventy years ago tomorrow, NATO's founding treaty was signed in this great city," Stoltenberg said, speaking from the dais on the House floor. "NATO [was founded] with a clear purpose: to preserve peace and safeguard freedom, and with an ironclad commitment by all members of the alliance to protect each other." 
Throughout his speech, Stoltenberg emphasized the importance of cooperation between NATO nations in maintaining world peace and improving human rights. Stoltenberg highlighted a variety of global issues he found concerning, such as the growing threat of cyberterrorism.  
"We face challenges no one nation can face alone," Stoltenberg said. "The strength of a nation is not only measured by the size of its economy or the number of its soldiers, but also by the number of its friends." 
In an official statement, House of Representatives Speaker Nancy Pelosi said, "During this critical time for the United States, NATO and the European Union, the U.S. Congress and the American people look forward to your message of friendship and partnership, as we work together to strengthen our critical alliance and advance a future of peace around the world."