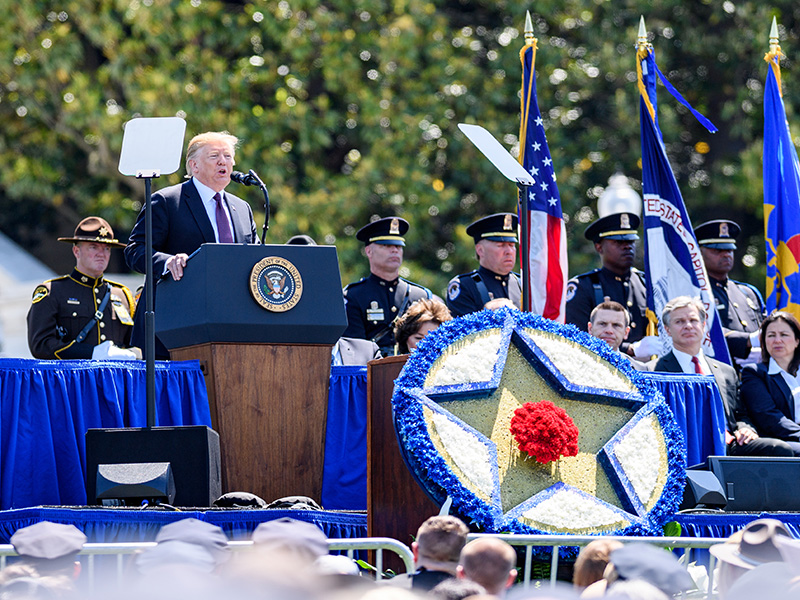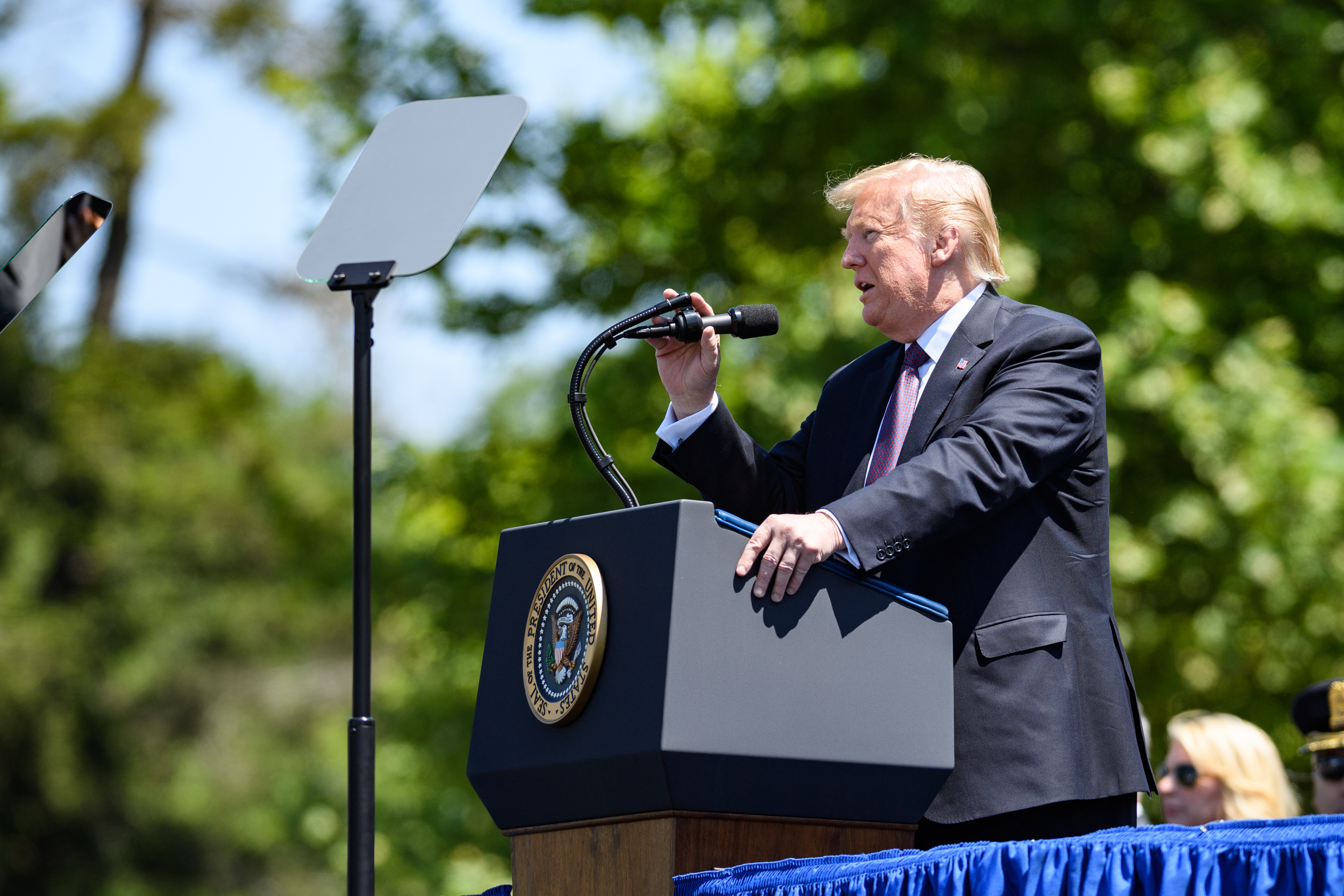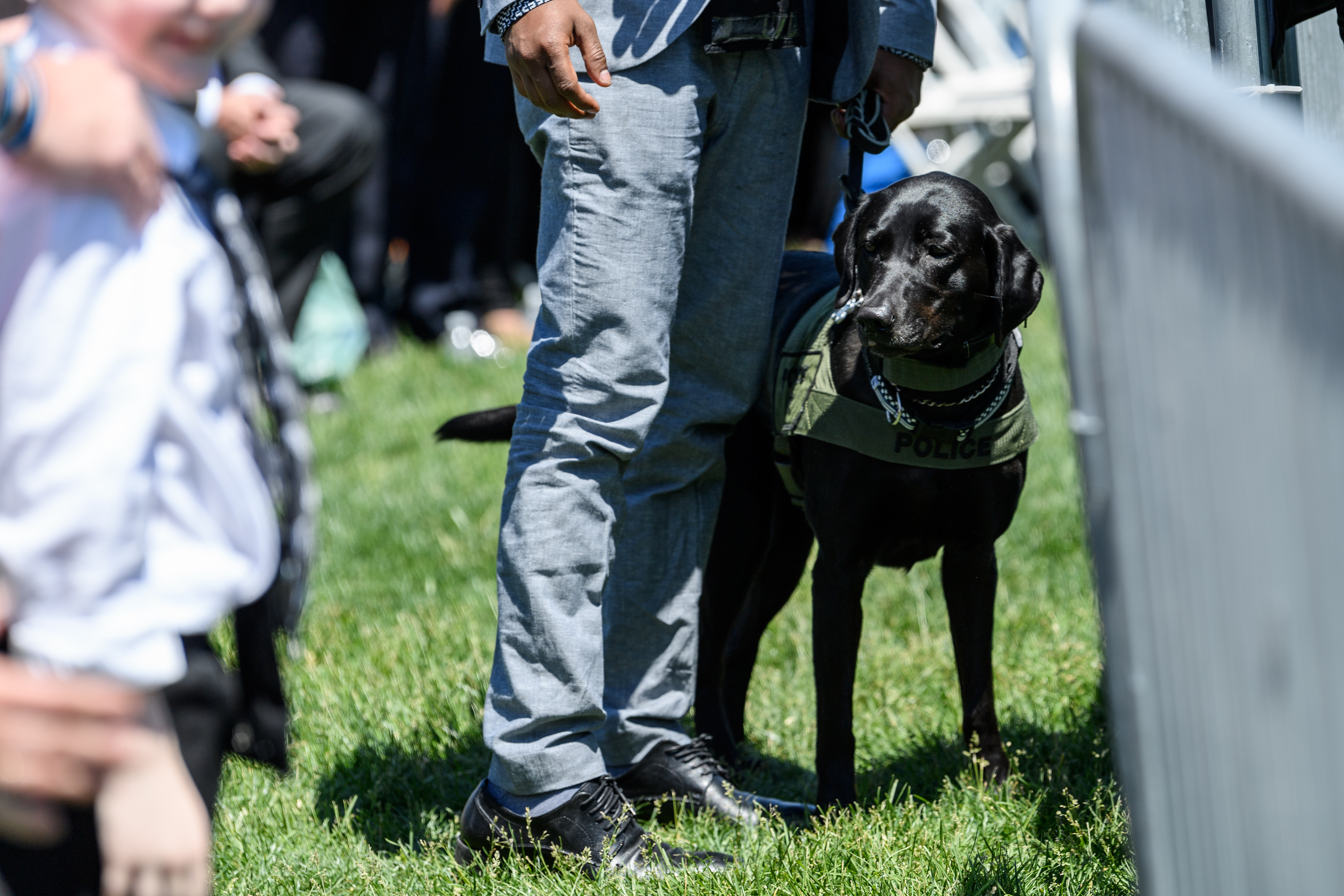 President Trump and Members of Congress honor deceased law enforcement officers
President Donald Trump, Members of Congress, families of deceased law enforcement officers, and other distinguished guests gathered on the West Front of the U.S. Capitol to mark the 38th Annual Peace Officers Memorial Service on May 15, 2019. 
The service honored 228 law enforcement officers who died while on duty last year, as well as 87 officers who died in recent years due to exposure to toxic debris after the terrorist attacks on September 11, 2001. 
"These brave heroes did not put on the uniform for praise or for glory. They wore the badge because it was their duty, their calling, their noble purpose to serve, protect like nobody has ever done it before," President Trump remarked during the service. "They embodied our highest ideals and greatest aspirations. They were the very best of us. There was nobody close." 
Peace Officers Memorial Day is a part of Police Week and has been observed since 1962 after a Joint Resolution was passed by Congress. According to the Joint Resolution, Police Week was designated "In recognition of the service given by the men and women who, night and day, stand guard in our midst to protect."