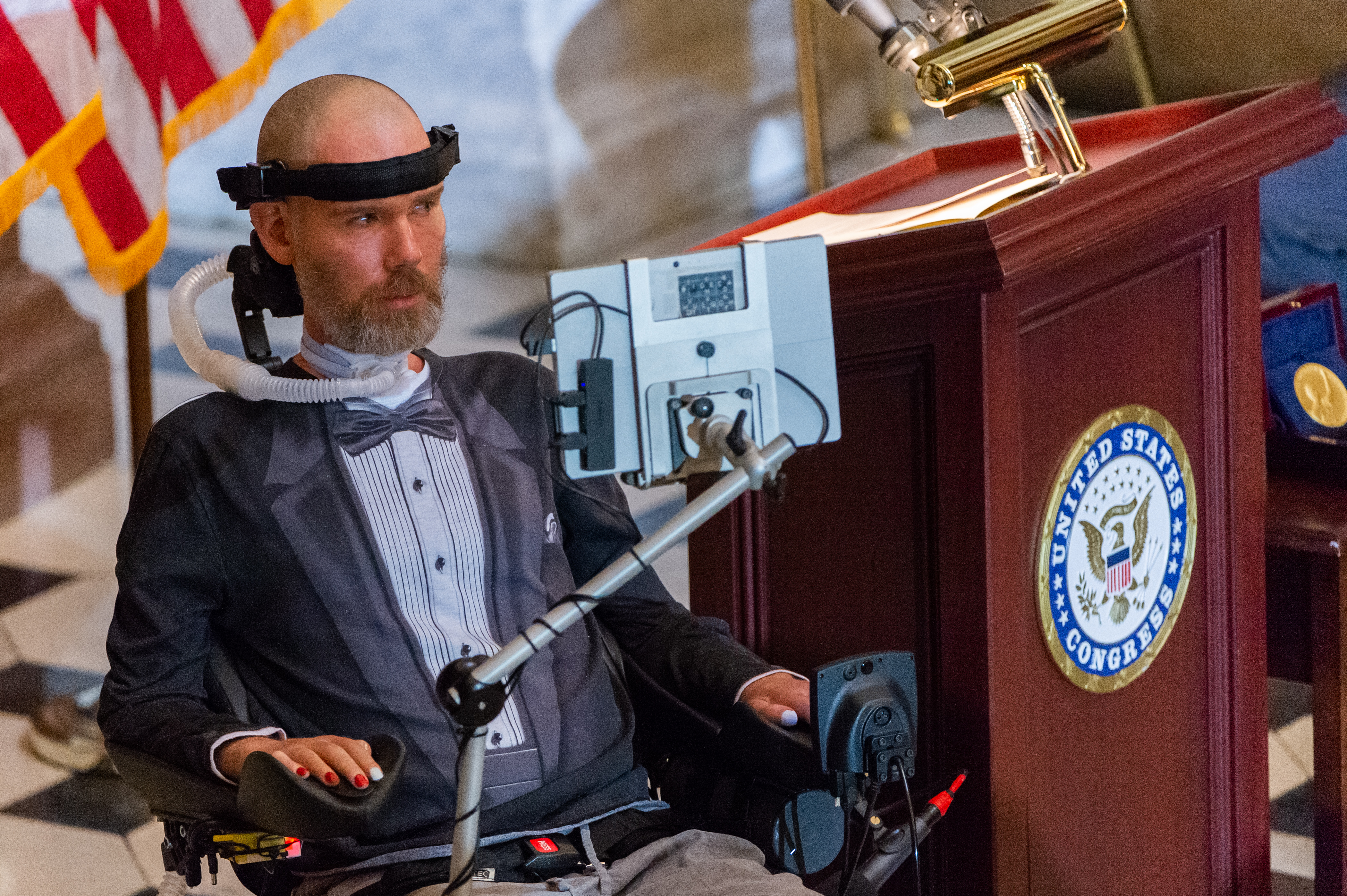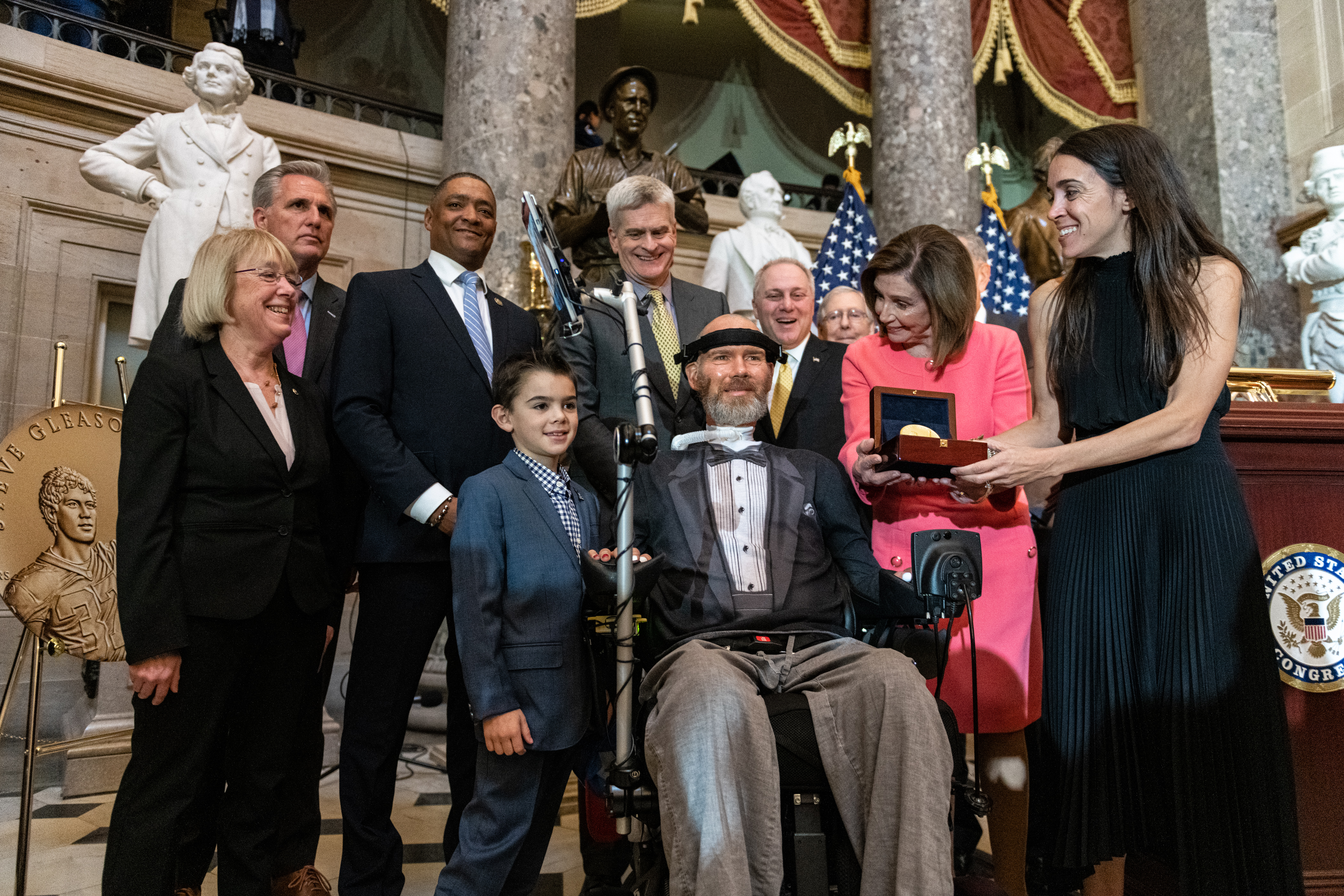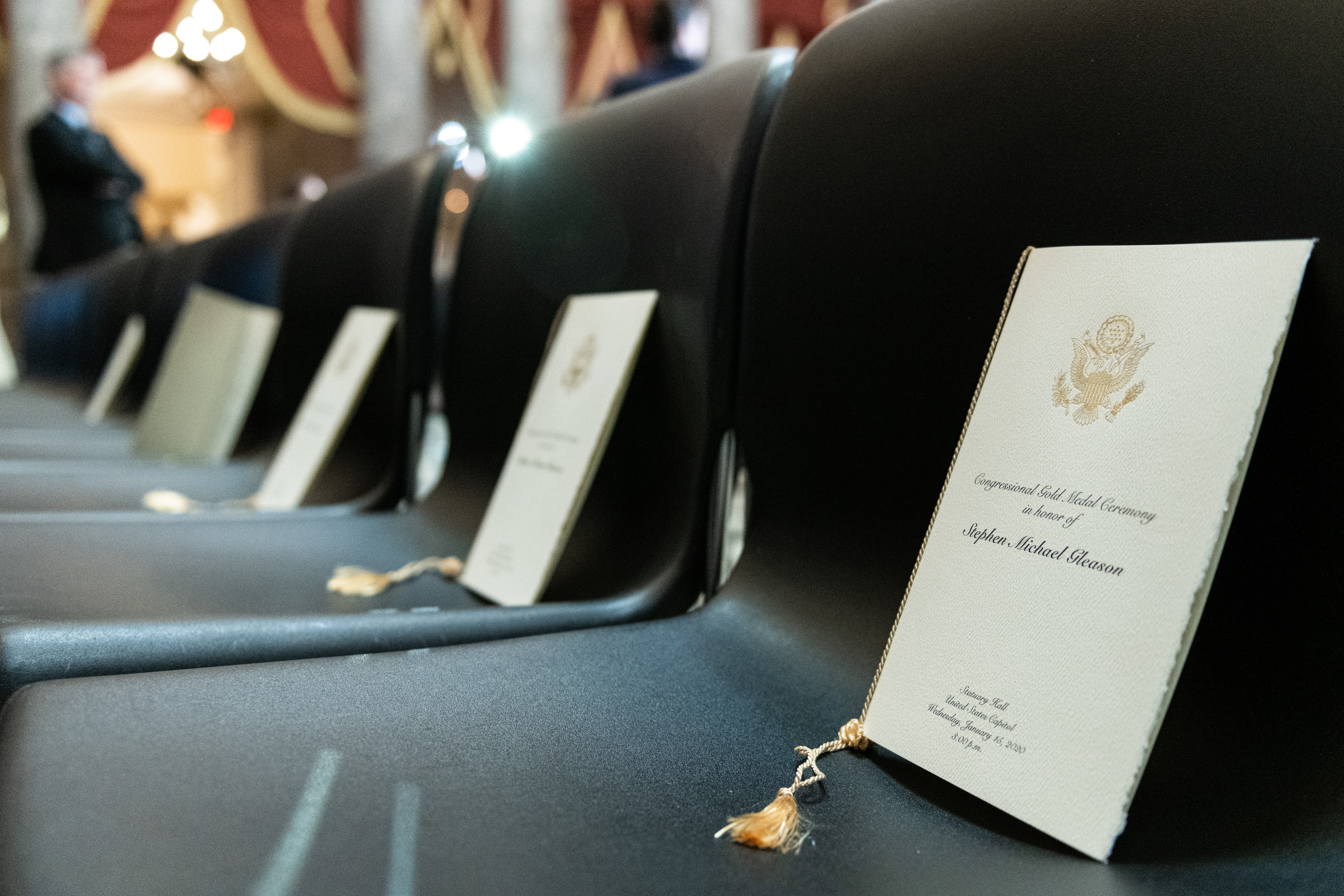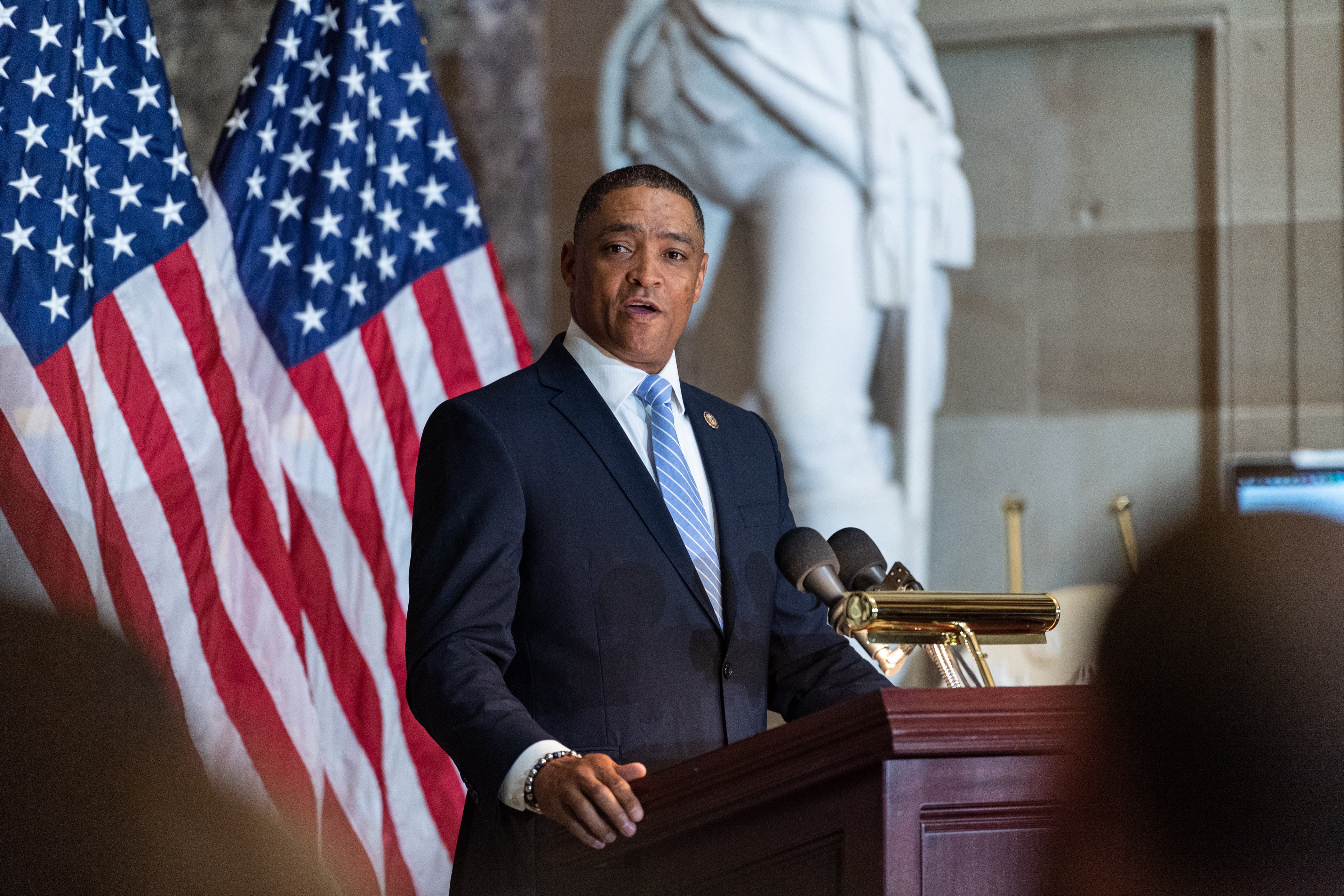 Steve Gleason's foundation has raised $10 million for people living with ALS
On January 15, 2020, Congressional leadership, Members of Congress, league representatives from the National Football League, and other distinguished guests gathered in Statuary Hall in the U.S. Capitol for the Congressional Gold Medal Ceremony honoring Steve Gleason, former NFL player and disability advocate. The Congressional Gold Medal is the highest honor Congress gives civilians. Awarding the honor requires bicameral approval, as well as Presidential approval. 
 "It's fitting we honor Steve Gleason in Statuary Hall, this pantheon of patriots, where great Americans are immortalized in marble and bronze," said U.S. House of Representatives Speaker Nancy Pelosi (CA-12). "He's a great American whose very name is synonymous with hope. The hope he restored to the city, devastated by Hurricane Katrina, the hope you give to those living with ALS and to their families, and the hope that you instill in all of our hearts as you have turned adversity into opportunity." 
Gleason has been a leading advocate for people living with amyotrophic lateral sclerosis – also known as ALS, or Lou Gehrig's disease – since he was diagnosed with the disease in 2011. The disease affects people's voluntary muscles and those living with the disease may eventually lose the ability to walk, stand, speak, or breathe on their own. There is currently no cure. 
"Talk about feeling undeserving! The list of past winners is filled with enlightened and powerful giants of humanity," Gleason said in a statement. "I am honored and accept the Congressional Gold Medal for all the families who have been diagnosed with ALS, as well as anyone struggling to overcome life's inevitable adversities." 
After being diagnosed, he formed the Team Gleason Foundation, which supports people living with ALS via technology, equipment, and services. "Our foundations help others to be fellow conquerors until we find treatments and a cure," Gleason said. According to the Team Gleason Foundation website, it has provided nearly $10 million to improve the quality of life of more than 15,000 people living with ALS. 
"One the paradoxes in medicine is that medical issues are so personal and so private, and yet progress requires awareness. It takes people like Steve, and families like the Gleasons, that are willing to be open about their challenges and carry the torch," said Senate Majority Leader Mitch McConnell (R-KY) during the ceremony. "After all, it was another famous athlete, Lou Gehrig, who introduced the public to this illness. It's an honor to give you this medal and place you in this historic company, where you belong." 
While other athletes have been given the Congressional Gold Medal, such as Jackie Robinson and Jesse Owens, Gleason is the first professional football player to receive the award. He played six seasons with the New Orleans Saints and famously blocked a punt in the first New Orleans home game after Hurricane Katrina. The moment became known as a symbol of rebirth for the city and has been memorialized in a nine-foot sculpture outside the Superdome.   
The House Historian has a full list of past recipients of the Congressional Gold Medal.