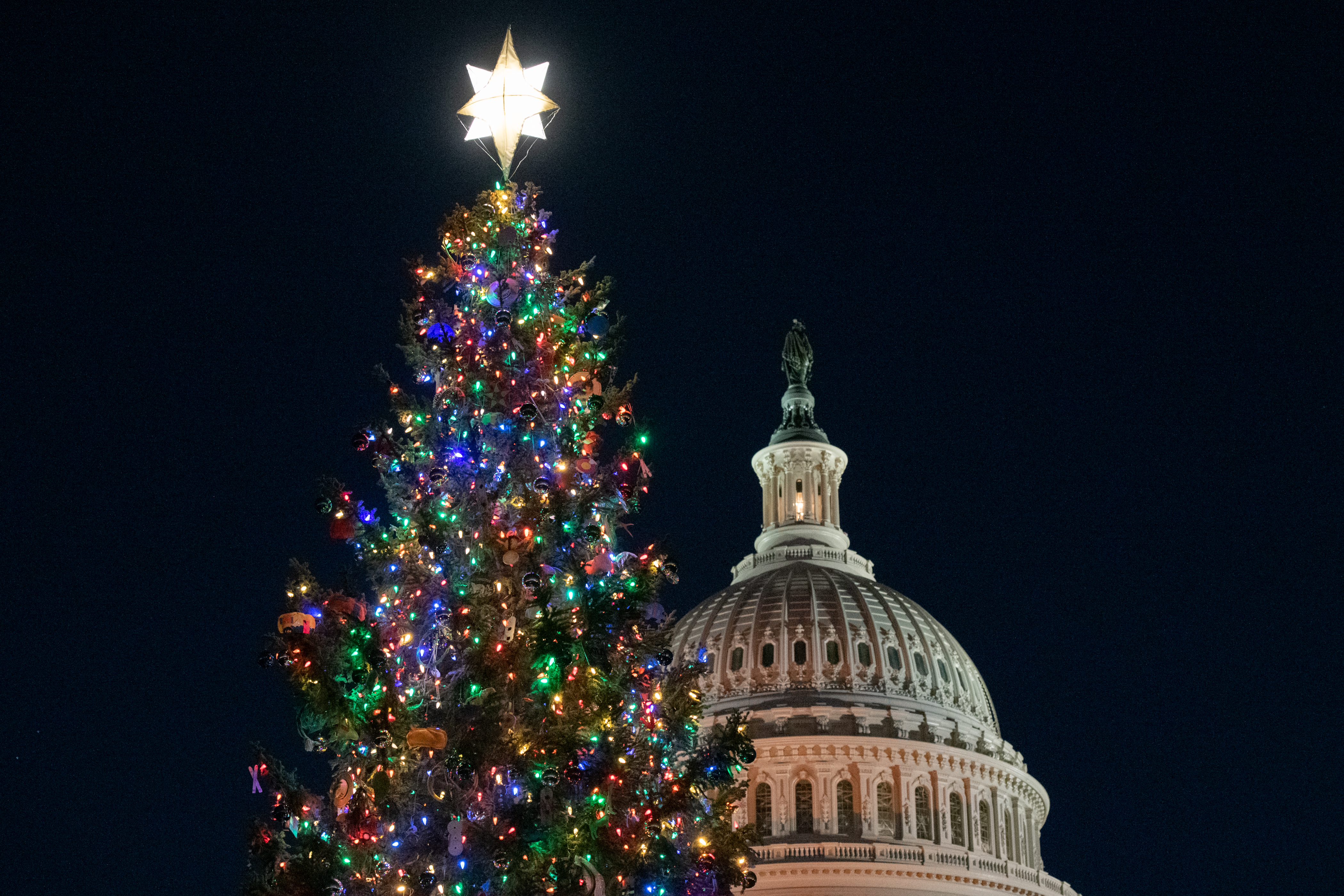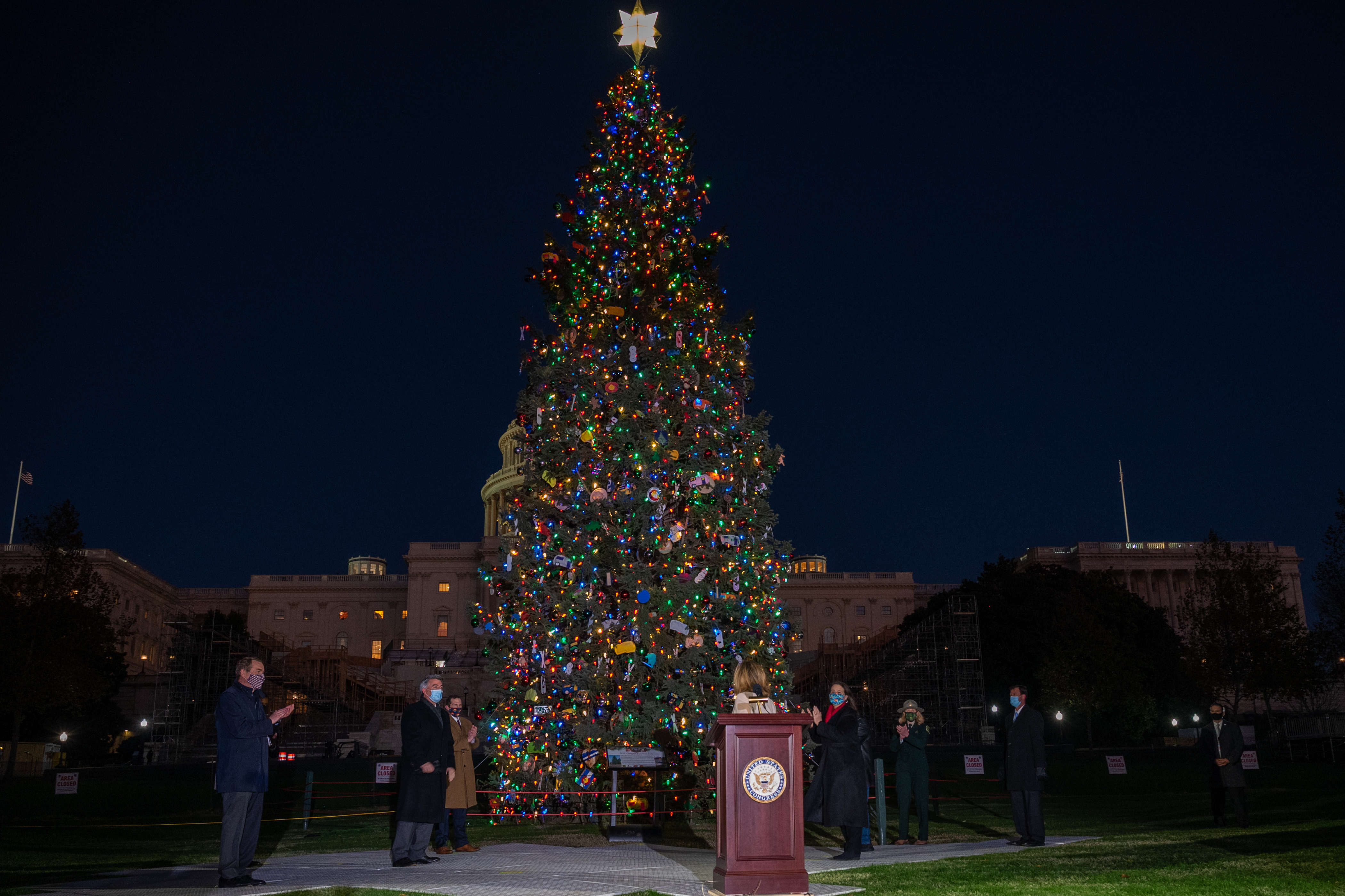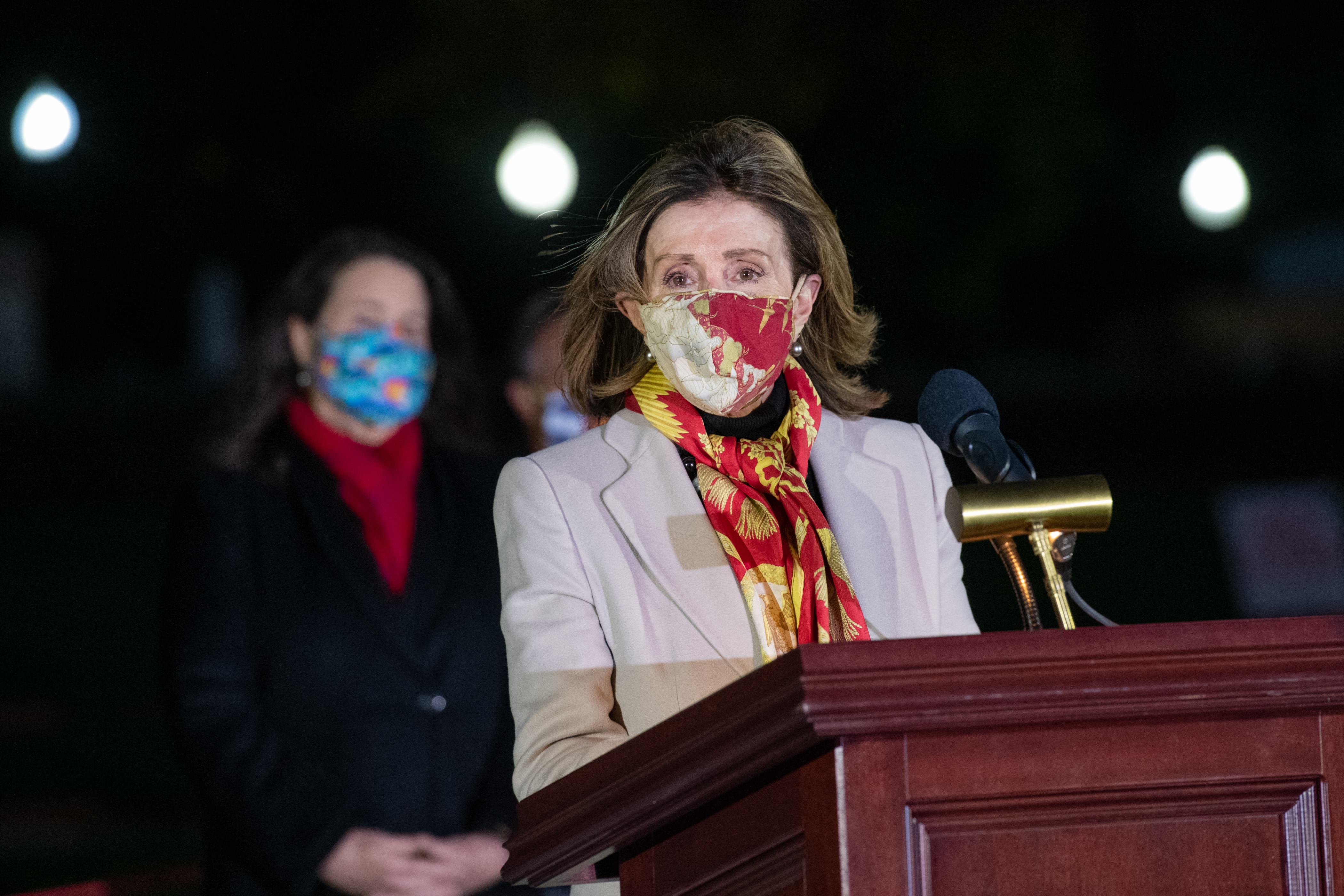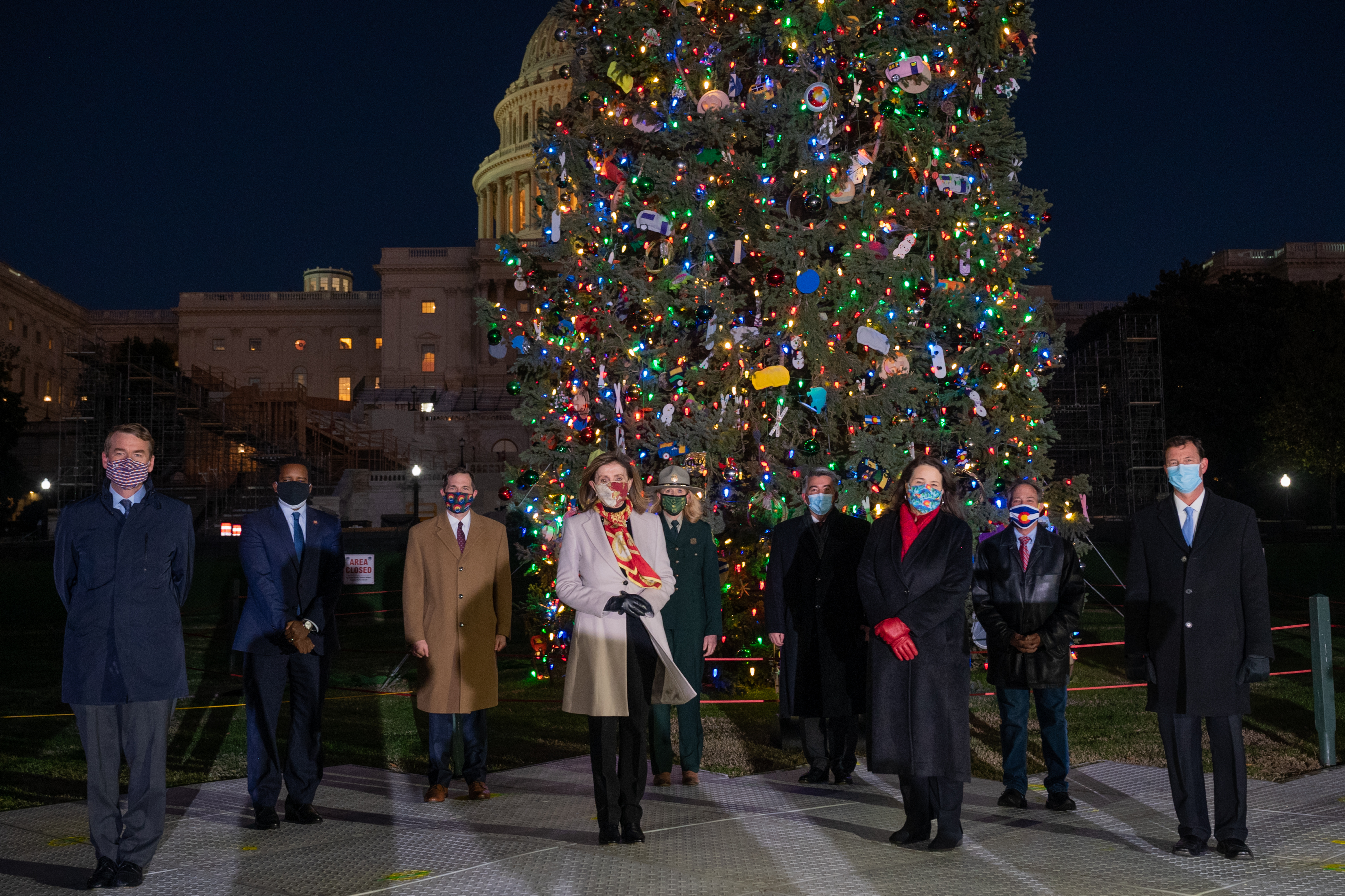 55-foot-tall Engelmann spruce lights up the West Front Lawn
On Wednesday, December 2, Congressional leadership and other representatives gathered to watch the 2020 Capitol Christmas Tree flicker on and illuminate the night for the first time this year.  
"For over five decades, Americans have come together – and especially in difficult times – to find joy and seek solace in what was called the People's Tree," said Speaker of the U.S. House of Representatives Nancy Pelosi (CA-12) at the U.S. Capitol Christmas Tree Lighting Ceremony. "Now, tonight, we gather once more before this symbol of peace and hope to give thanks for the blessings bestowed upon our great nation." 
The 55-foot-tall Engelmann spruce was harvested from the Grand Mesa, Uncompahgre, and Gunnison National Forests in Colorado and traveled more than 2,000 miles to Washington, D.C. During its journey by truck, the tree stopped in communities along the way.  
Various members from the Colorado Congressional delegation were at the tree lighting, including Representative Diana DeGette (CO-01) and Senator Michael Bennet. 
"On behalf of the entire Colorado House delegation, I'm so proud to have, for the fourth time in the history of the tree, a Colorado tree represented here today," said DeGette. "It is so meaningful to everyone in Colorado, and if you can get close enough to the tree, you can see there are ornaments all over the tree from all aspects of life from Colorado." 
Due to the COVID-19 pandemic, the tree was selected virtually this year. "We used videos, pictures, and measurements supplied by the Grand Mesa, Uncompahgre, and Gunnison National Forests to identify a suitable Engelmann Spruce that all Coloradans can be proud of," said Jim Kaufmann, Director of Capitol Grounds and Arboretum for the Architect of the Capitol.  
Arriving on the West Front Lawn on November 20, the tree was installed and decorated by the Architect of the Capitol's grounds team. 
The Capitol Christmas Tree will be lit from nightfall until 11 p.m. every night through Christmas.