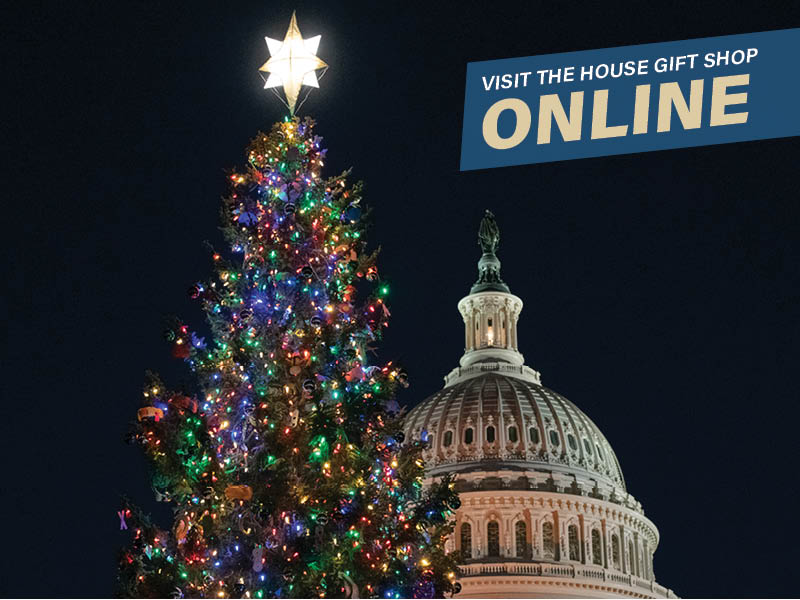 Shop at the People's House
Members of the public can now purchase select items from the House Gift Shop through the Capitol Visitor Center's online gift shop. Buy gifts and souvenirs from the People's House for your friends and loved ones and ship anywhere across the nation.
From 2020 holiday ornaments and House accessories to limited edition coins and collector items, the House Gift Shop has a wide assortment of American-made gifts for everyone.
You can also place a phone order or receive assistance with your purchase by calling the House Gift Shop at 202-226-5362.