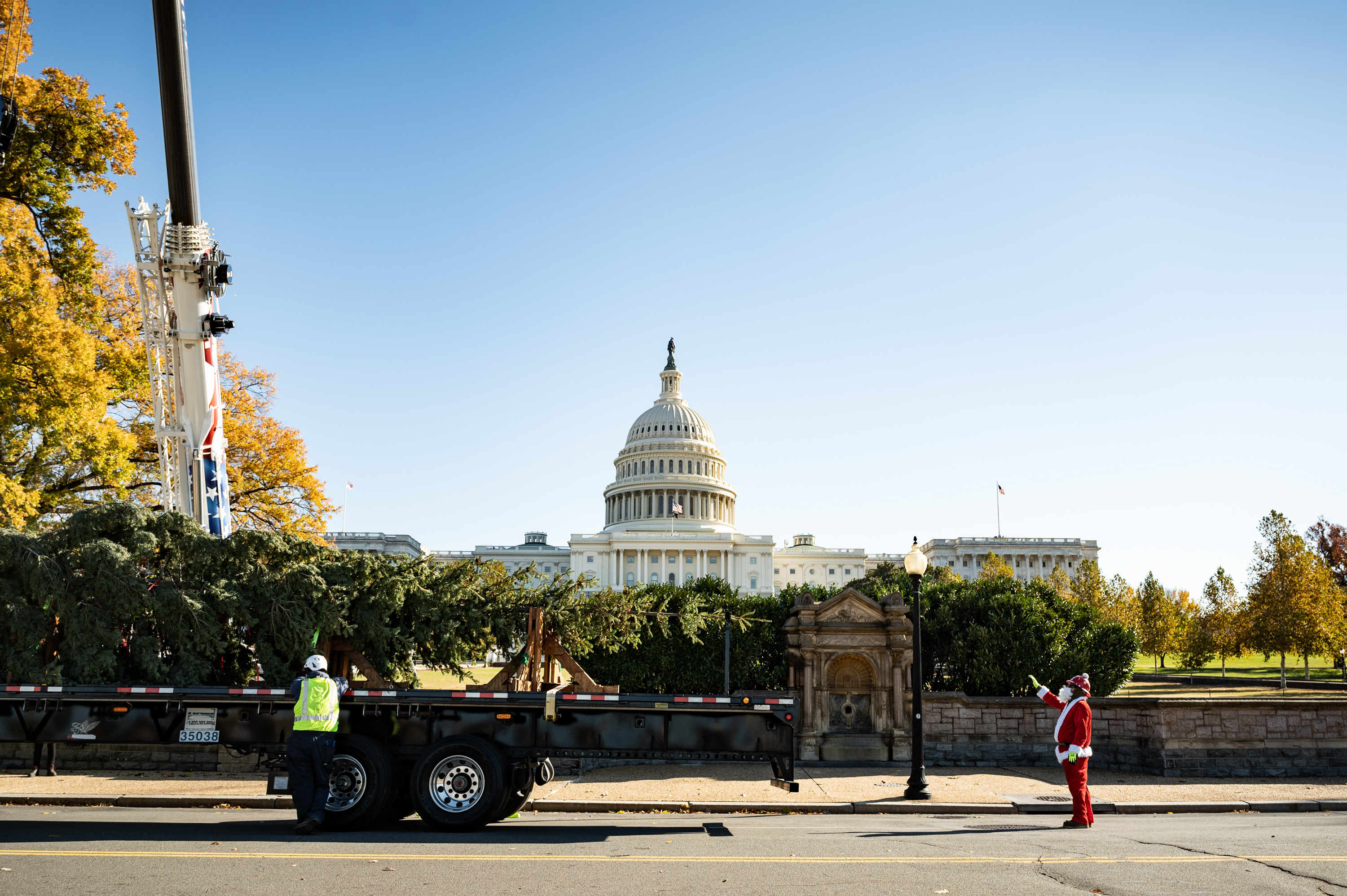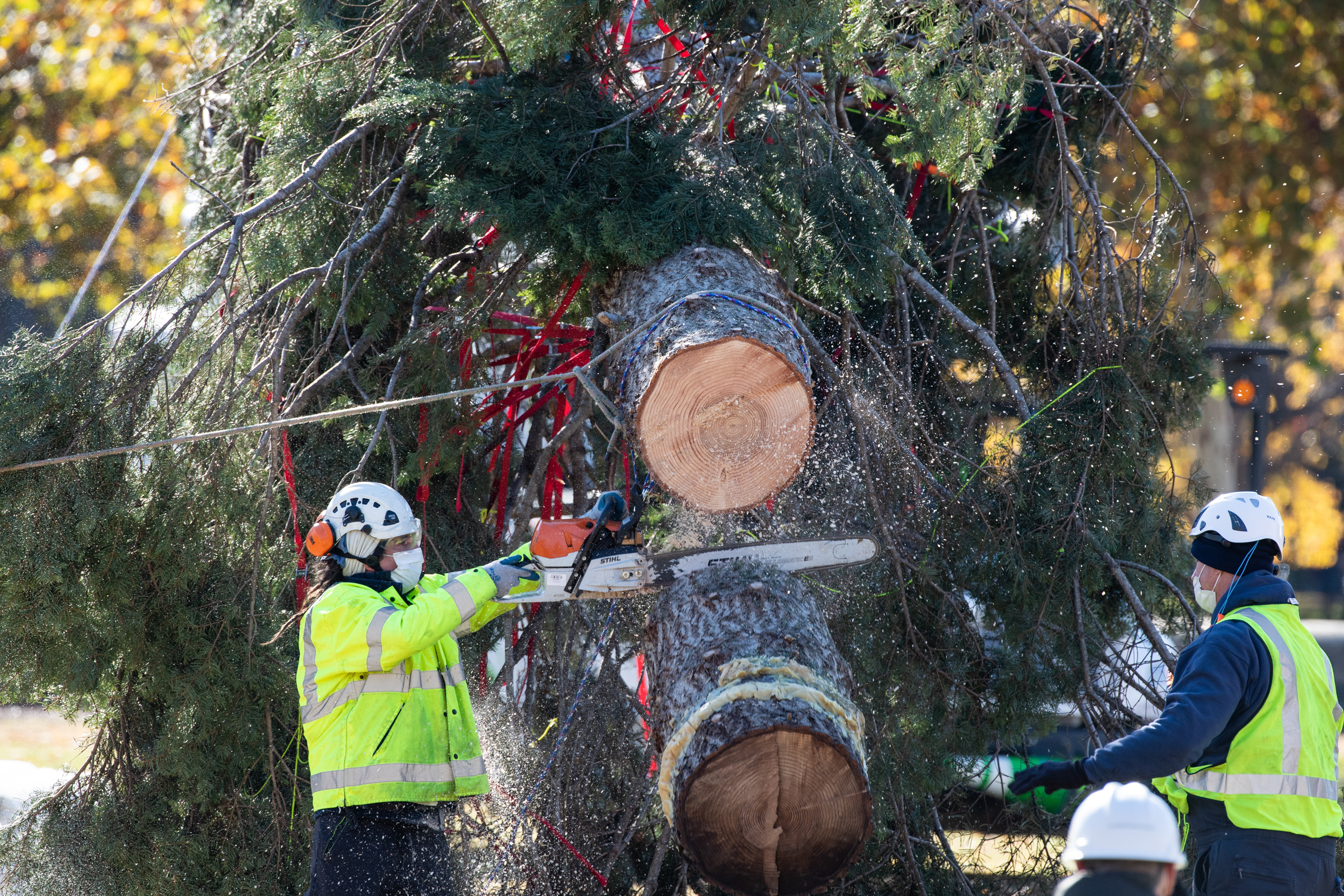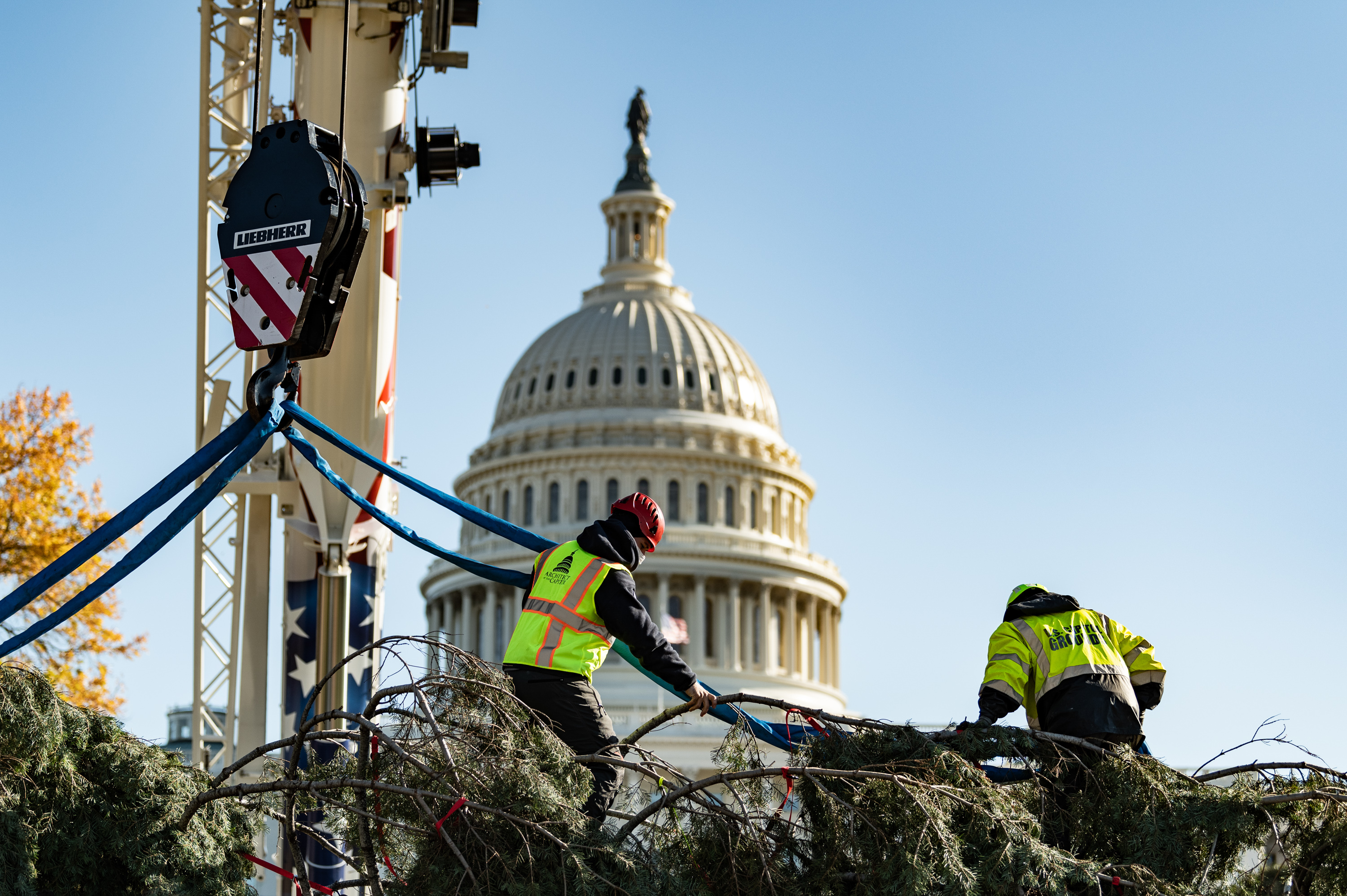 Tree Hails From Forest Impacted by Wildfires
The 2021 Capitol Christmas Tree arrived on Capitol Hill on Friday, November 19. The 84-foot-tall white fir now stands on the West Front Lawn of the U.S. Capitol.
For the second year in a row, the tree was selected virtually due to the COVID-19 pandemic. "Thanks to drone footage, comprehensive photos, compelling narration, and detailed notes and measurements, we were able to select a majestic white fir that very well represents the Six Rivers National Forest and the great state of California," said Jim Kaufmann, Director of Capitol Grounds and Arboretum for the Architect of the Capitol.
After it was harvested in late November, the tree, affectionately known as "Sugar Bear," traveled thousands of miles from the Six Rivers National Forest in California to Washington, D.C. During its journey by truck, the tree stopped in communities along the way. Now in place, the tree will be decorated with handmade ornaments created by California residents.
This white fir hails from the Mad River Ranger District, which was impacted last year by the largest recorded wildfire in California's history. "Given the recent challenges and hardships our community faced in 2020, we are honored the People's Tree will be harvested from our district," said Kristen Lark, District Ranger for the Mad River Ranger District. "This tree signifies the fortitude and resilience of this community."
Since 1970, the U.S. Forest Service has upheld the tradition of selecting and providing the Capitol Christmas Tree. The effort is supported by the Architect of the Capitol, whose employees help select, install, decorate, and light the tree each year.
As an additional part of the holiday displays this year, Architect of the Capitol staff at the U.S. Botanic Garden have created an outdoor holiday display that features festive adornments, lighted trees and shrubs, lighted window displays and more, as well as a train display running through elaborate agricultural scenes, all made from plant parts. The outdoor holiday display will be open from November 24, 2021, to January 2, 2022, (closed on Christmas Day).
Once decorated, the Capitol Christmas Tree will be lit from nightfall until 11 p.m. each evening through Christmas.