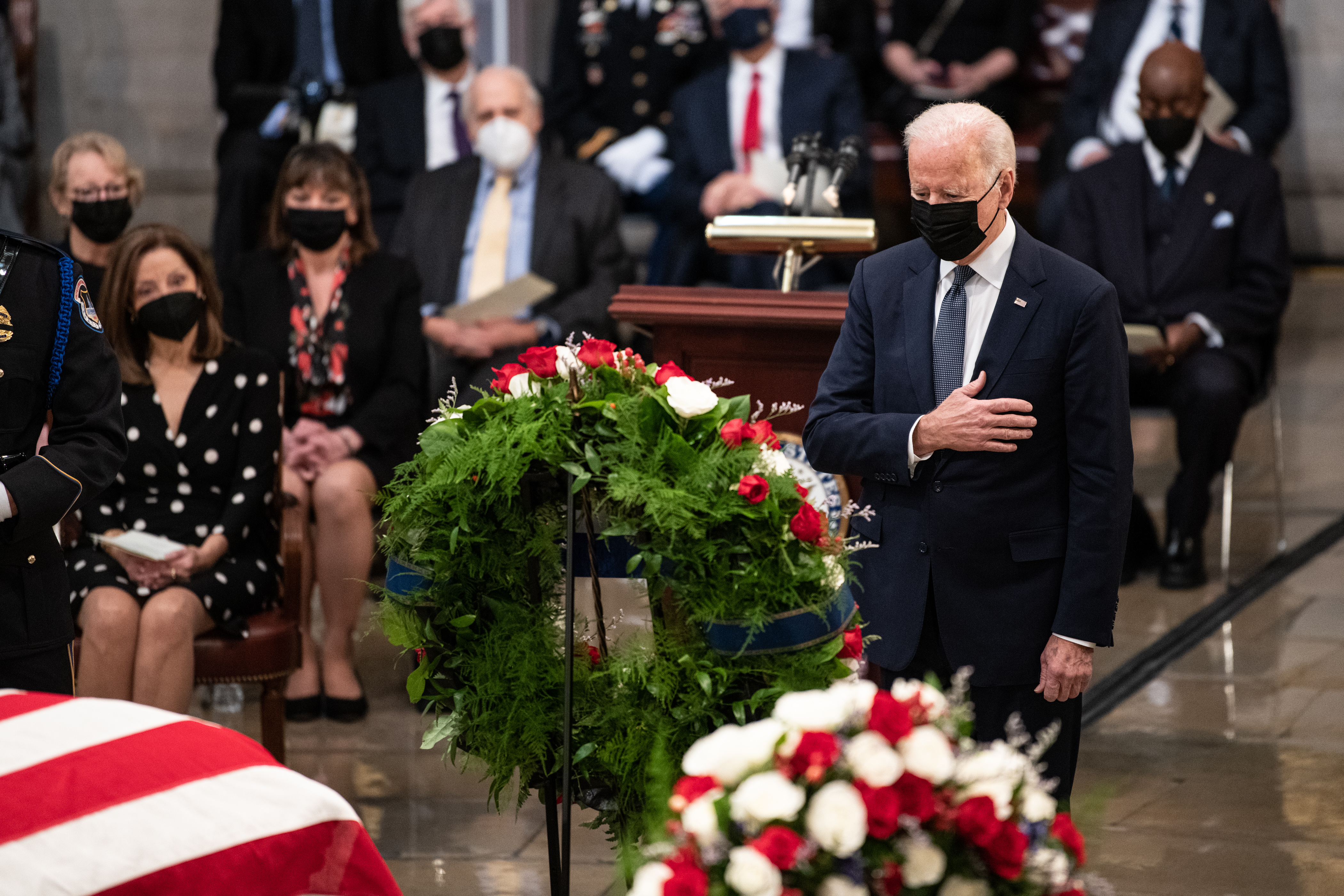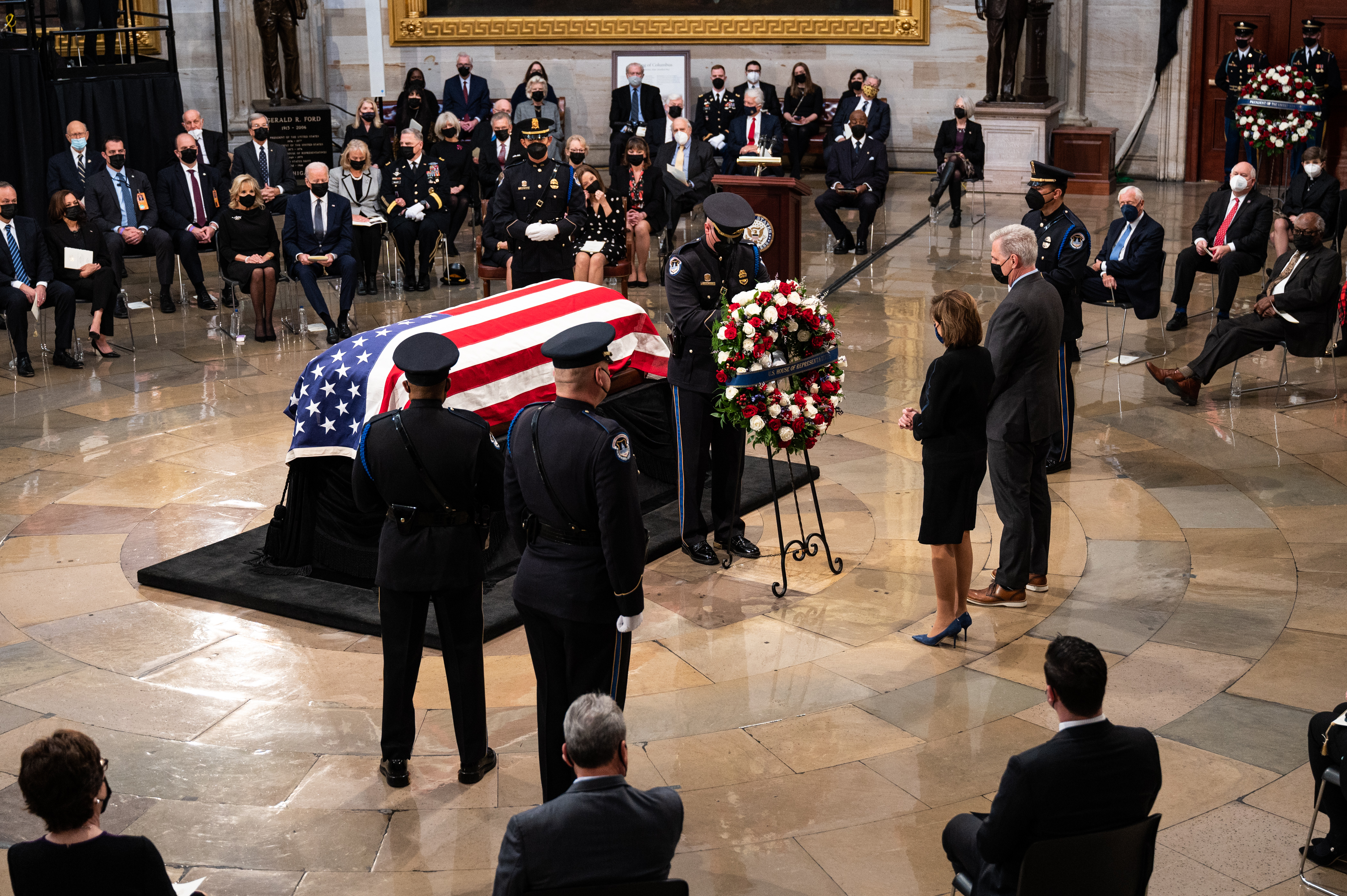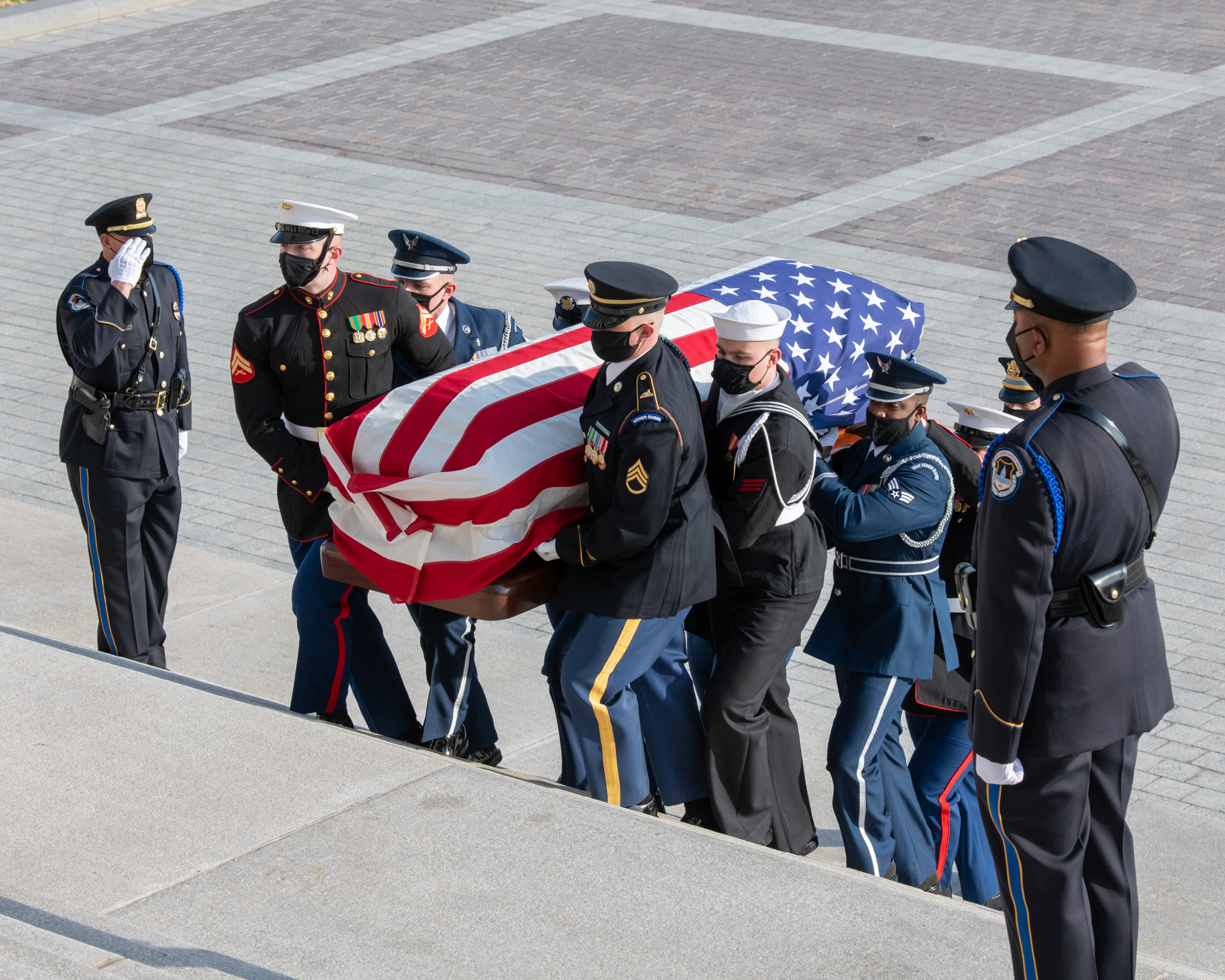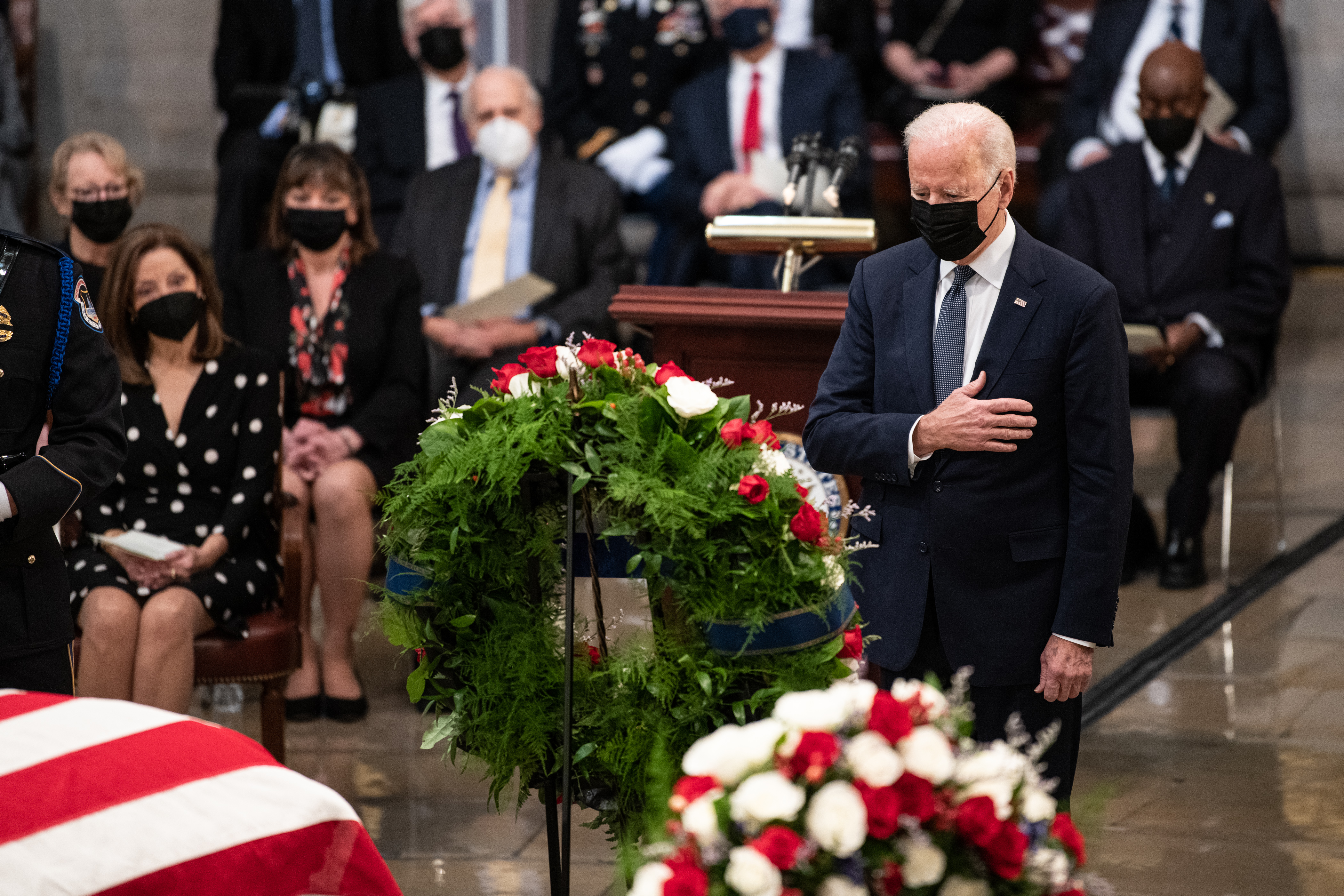 The longtime Republican leader died on Sunday, December 5, 2021
Former Senate Majority Leader Robert "Bob" Dole lay in state in the U.S. Capitol Rotunda on December 9, 2021. The longtime Republican leader died on Sunday, December 5, 2021. He was 98 years old.
During the ceremony, Dole was lauded for his fortitude throughout his contributions in World War II and his commitment to serve the people of Kansas for 36 years.
In her remarks at the memorial ceremony, Speaker of the House of Representatives Nancy Pelosi (CA-12) said, "Senator Dole was an extraordinary patriot, who devoted his entire life to serving our nation with dignity and integrity. Putting his life on the line to defend our nation, he was awarded two Purple Hearts for his valor and sacrifice on the battlefield and through his service."
Dole represented Kansas' 6th district for eight years before serving in the Senate for more than 27 years. During his tenure, Dole served as the Senate Majority Leader, Senate Minority Leader, Leader of the Senate Republican Conference, and as Ranking Member and Chair for a variety of Senate committees. Dole was also the Republican party's candidate in the 1996 presidential election. In 2018, Dole became the eighth senator to receive the Congressional Gold Medal for his service as a veteran and a public servant.
Dole's family and friends, Members of Congress, and other distinguished guests were present at the memorial ceremony, including President Joseph Biden.
"America just lost one of our greatest patriots," remarked Biden. "I will miss my friend, but I am grateful for the times we shared, and for the friendship Jill and I and our family have built with Liddy and the entire Dole family."