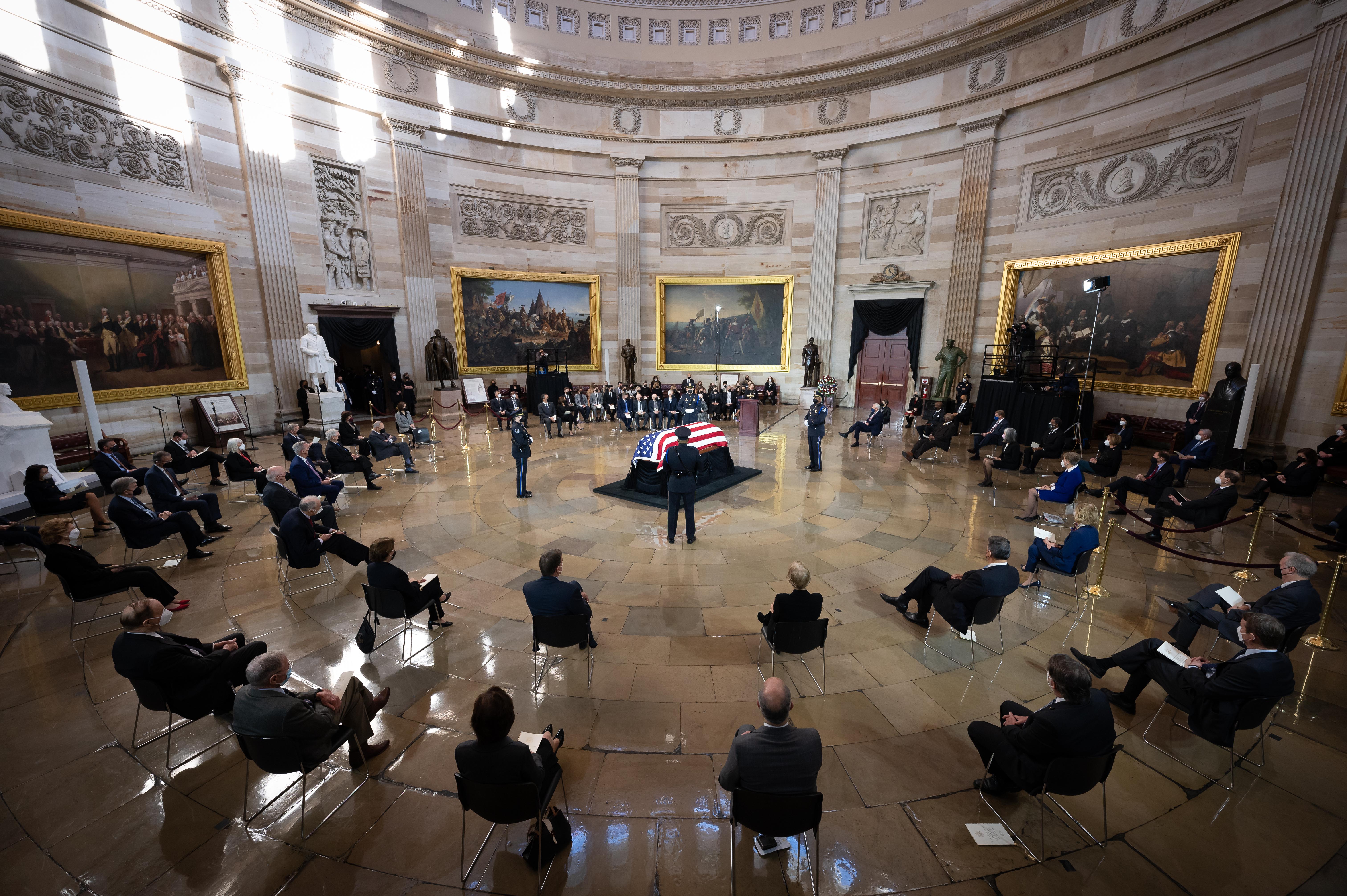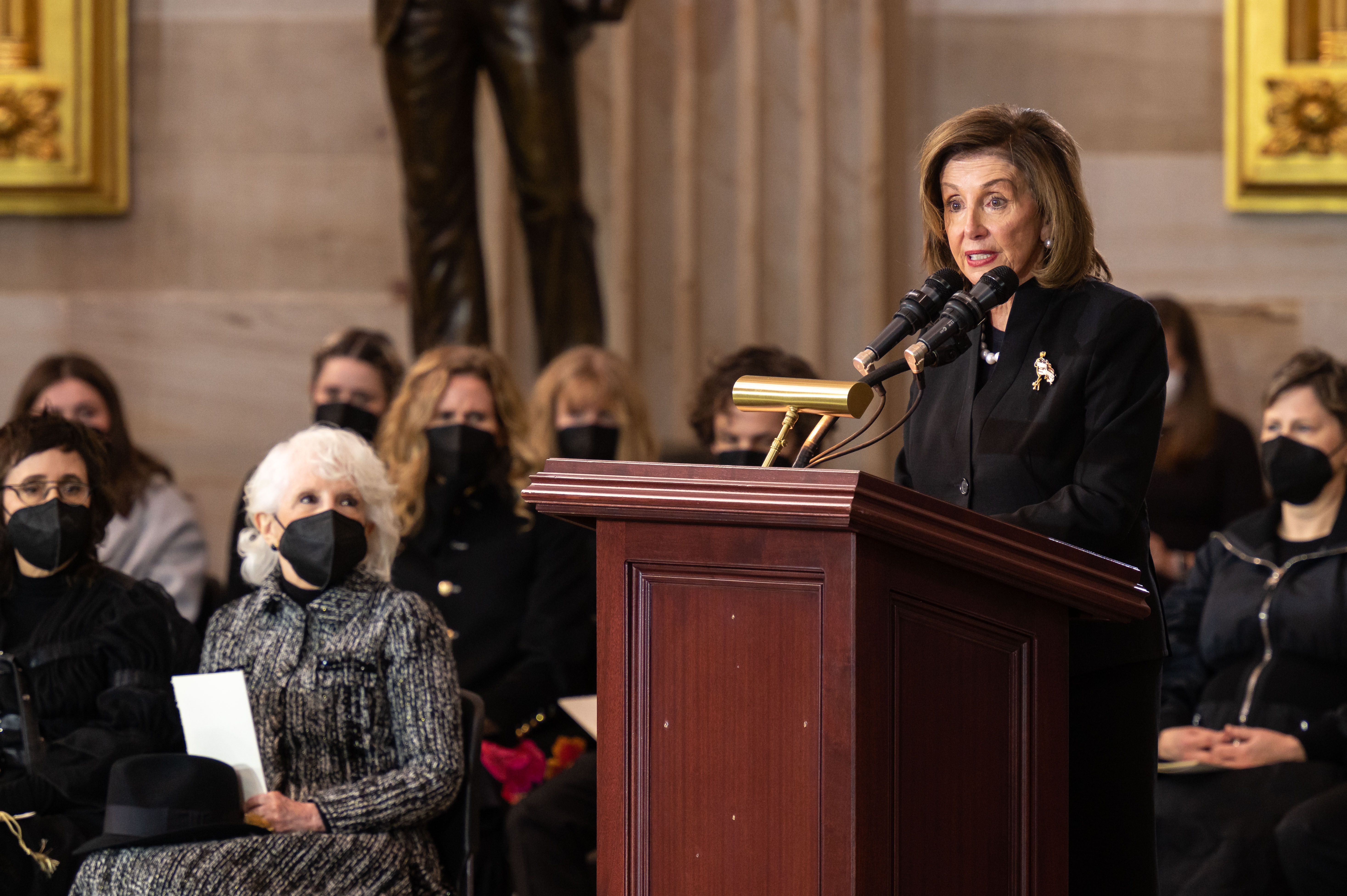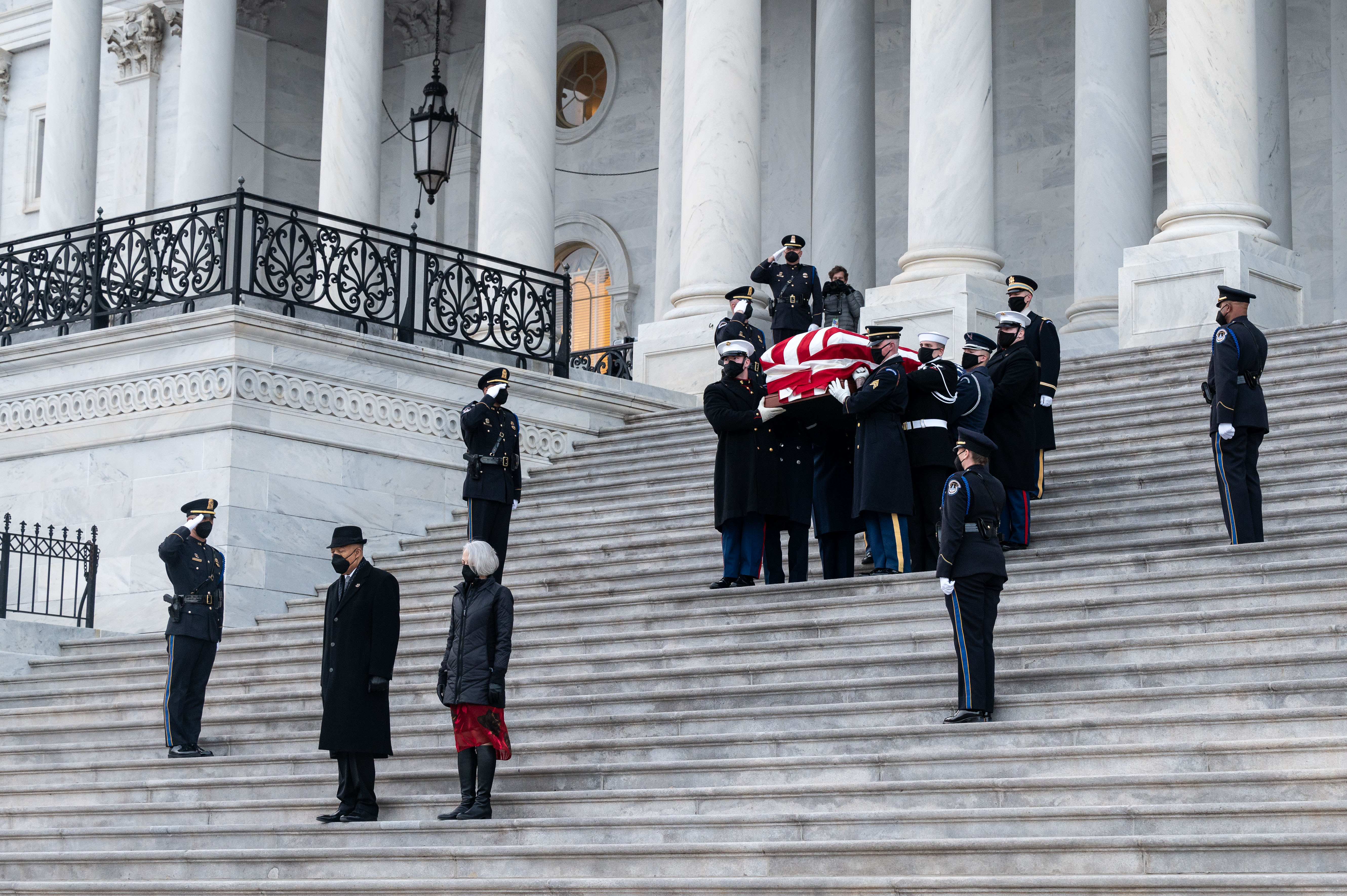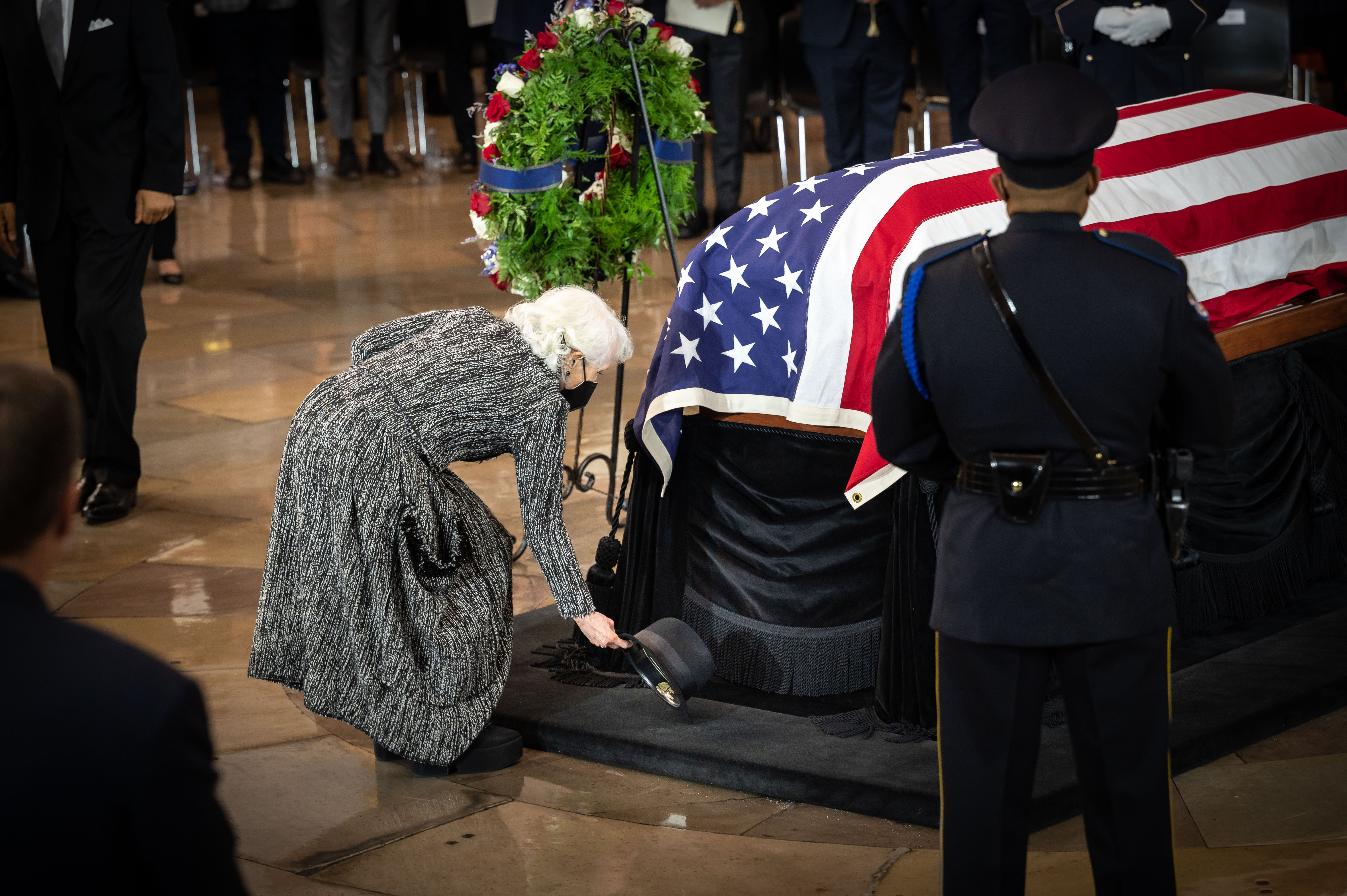 The longtime Democratic leader died on Tuesday, December 28, 2021
Eulogized as a "leader of immense courage and ferocious conviction" and a "most incredible leader amongst his peers," former Senate Majority Leader Harry Reid lay in state in the U.S. Capitol Rotunda on January 12, 2022. The longtime Democratic leader died on Tuesday, December 28, 2021. He was 82 years old.  
During the ceremony, Reid was lauded for his impact and commitment to serve the people of Nevada for nearly five decades.
"Harry would be the first to admit that he wasn't the biggest, the loudest, or the strongest. But he was tough and relentless," remarked Speaker of the House of Representatives Nancy Pelosi (CA-12) during the ceremony. "He conquered the impossible and he made the world a better place."
Reid represented the constituents of Nevada for 49 years. He began his career as a public servant in local politics before being elected to the Nevada State Assembly, later serving as Lieutenant Governor for the state. Prior to his election to the United States Senate, Reid represented Nevada's 1st district in the U.S. House of Representatives.
During his 30-year tenure in the Senate, Reid served as the Senate Majority Leader, Senate Minority Leader, Senate Minority Whip, Senate Majority Whip, Chair of the Senate Democratic Caucus, and as a Ranking Member and Chair for a variety of Senate committees. After he retired in 2017, Reid was one of three Senators in history to serve at least eight years as Senate Majority Leader.
Reid's family and friends, Members of Congress, and other distinguished guests were present to honor Reid at the Capitol, including President Joe Biden and Vice President Kamala Harris.