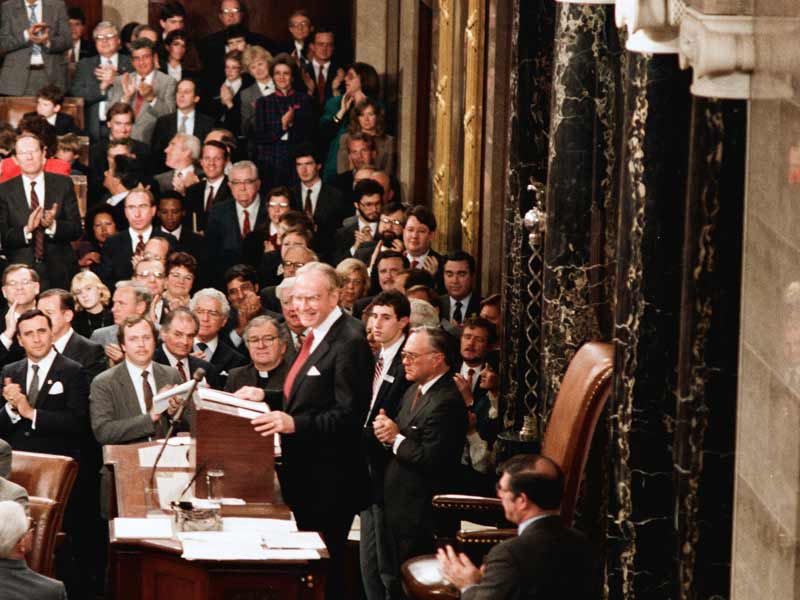 Jim Wright died at age 92
Former House Speaker Jim Wright died on Wednesday, May 6. He was 92.
Wright represented Texas for 18 terms in the House of Representatives. He served as Speaker from 1987 to 1989. He resigned in 1989.
"The whole House mourns the passing of Speaker Jim Wright of the state of Texas.  We remember Speaker Wright today for his lifelong commitment to public service," House Speaker John Boehner said in a statement.
Wright was born in Fort Worth, Texas, on December 22, 1922. He served in the United States Army Air Forces during World War II. He served in the Texas state House from 1947 to 1949.
During his time in the U.S. House of Representatives, he presided over the first live radio broadcast of proceedings on the House floor.
After he left the House, he returned to Fort Worth and was a professor at Texas Christian University.