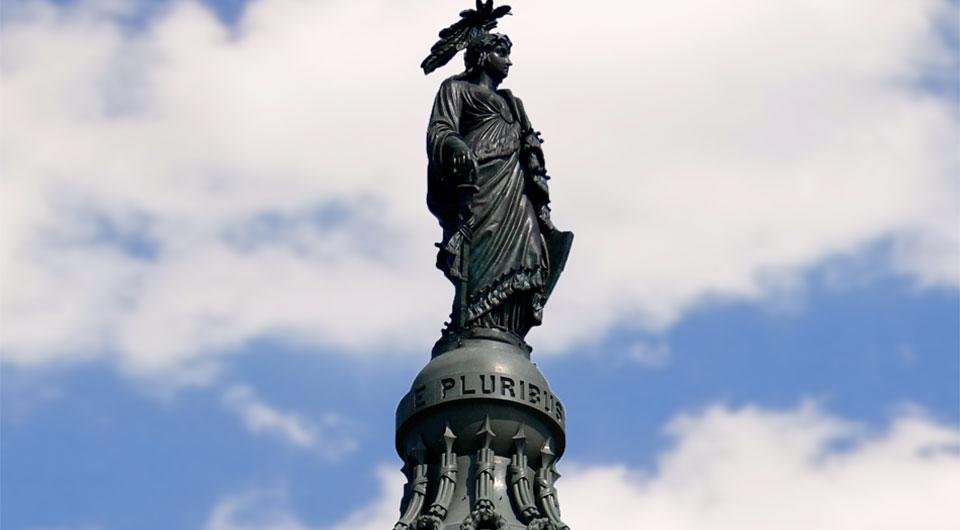 The House is a not a single employing entity, but rather consists of several hundred individual employing offices. These offices include Members of Congress, Committees, House Officers, and the Inspector General, and carry out responsibilities ranging from representational duties on behalf of congressional districts, legislative activity, oversight of federal agencies, and the administration and operation of the processes and functions of the House. Currently, the total workforce is approximately 10,000 employees. While over half of the employees work in Washington, D.C., there are House employees working for Members in every state, Guam, American Samoa, the Northern Mariana Islands, Puerto Rico, U.S. Virgin Islands and the District of Columbia.
Employing offices within the House are equal opportunity employers. As individual employing offices, Members of Congress and Committees create their own organizational structure, develop job descriptions, and set work schedules and compensation.
Selection and continued employment may be contingent upon an applicant satisfactorily completing a background check (including a criminal history records review).  Some employing offices may also test for illegal drug use.
---
House Vacancy Announcement and Placement Service
The House Vacancy Announcement and Placement Service ("HVAPS") assists House members and committees fill staff vacancies by posting job vacancies and maintaining a resume bank of candidates seeking employment.
Learning About Vacancies
HVAPS publishes the House Employment Bulletin as a resource for House offices and committees wishing to advertise staff vacancies. Offices wishing to advertise vacancies in the Bulletin should contact HVAPS for more information.
The Bulletin is distributed by email once a week. Subscribe to receive the weekly House Employment Bulletin.
The printed Bulletin is also available for pick-up at the House Vacancy Announcement and Placement Service Office - Ford House Office Building - Suite H2-102, (202) 226-5836
Resume Bank
HVAPS maintains a resume bank of candidates seeking employment with the House. HVAPS provides confidential referral of resumes if/when House offices request them. To become registered in the resume bank, applicants must complete the Resume Submission Form, including the resume section. Resumes are kept on file for 90 days from the date of submission.
Each House Office is an independent employer and responsible for candidate screening, interviewing and selection, as well as job requirements, compensation, and conditions of employment. HVAPS does not possess hiring authority, nor does it control salaries or job requirements. Staff positions in House Offices are classified as legislative, administrative, or press, however, specific titles, and duties may vary. Offices within the United States House of Representatives are equal opportunity employers.
HVAPS is nonpartisan and administered by the Office of the Chief Administrative Officer of the United States House of Representatives.
Resume Bank Submission Form Instructions
Adobe Reader is required to complete the Form. Download Adobe Reader first, if needed.
Open the Resume Submission Form.
Fill in the form fields using Adobe Reader.
Paste your resume into the large text fields on pages 3–5 of the form.
Add a digital signature at the end of the application on page 2.
(Learn how to apply a digital signature in Adobe Reader.)
Save a copy for your records.
Submit the completed Resume Submission Form via email to ResumeService@mail.house.gov
To apply for positions with House organizations, please follow the instructions in individual vacancy announcements.
The U.S. House of Representatives is an equal opportunity employer. All applicants will be considered without regard to race, color, national origin, religion, sex (including marital or parental status), disability, or age. Transportation and all related travel expenses associated with the interview and hiring process must be paid by the applicant. Moving and related relocation expenses are not available. Continued employment with Officers and the Inspector General of the House of Representatives is contingent upon satisfactorily completing a criminal history records check. Employment with the U.S. House of Representatives is at-will.**
**To be employed by a House office in a paid position in the continental United States an individual must:
Be a U.S. citizen;
Be lawfully admitted for permanent residence and seeking citizenship as outlined in 8 U.S.C. § 1324b(a)(3)(B);
Be (i) admitted as a refugee under 8 U.S.C. § 1157 or granted asylum under 8 U.S.C. § 1158 and (ii) have filed a declaration of intention to become a lawful permanent resident and then a citizen when eligible; or
Owe allegiance to the U.S. (i.e., qualify as a non-citizen U.S. national under federal law).