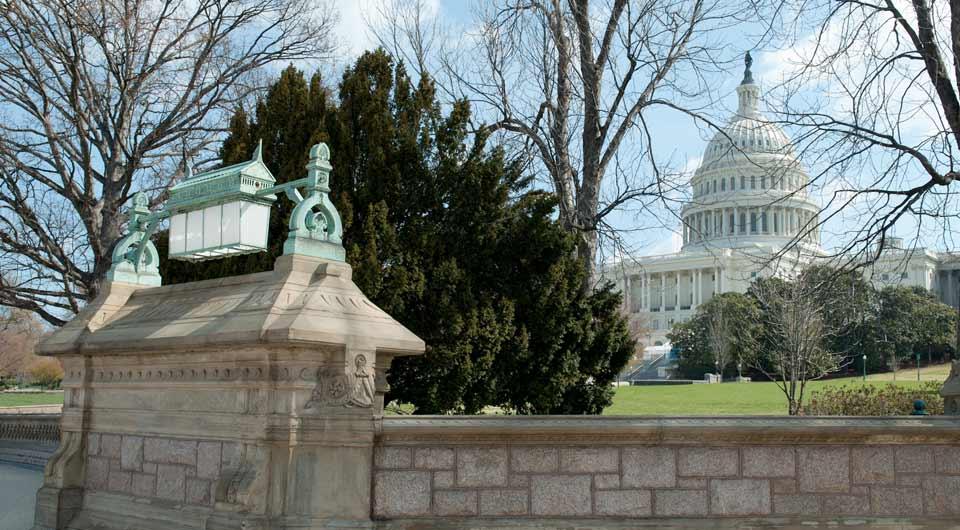 The Architect of the Capitol (AOC) is responsible to the United States Congress for the maintenance, operation, development and preservation of 16.5 million square feet of buildings and more than 450 acres of land throughout Capitol Hill. This includes the House and Senate office buildings, the U.S. Capitol, Capitol Visitor Center, the Library of Congress buildings, the Supreme Court buildings, the U.S. Botanic Garden, the Capitol Power Plant, and other facilities. The AOC also provides professional expertise with regard to the preservation of architectural and artistic elements entrusted to its care, and provides recommendations concerning design, construction and maintenance of the facilities and grounds.
A multimedia introduction to the AOC and the Capitol campus, including virtual tours, interactive maps, and historical timelines.
A fascinating animated overview of the Capitol campus buildings and grounds.
An introduction to the AOC's sustainable practices, from installing fluorescent lightbulbs to a major energy savings performance contract undertaken by the AOC.
All this and more available on the website of the Architect of the Capitol.