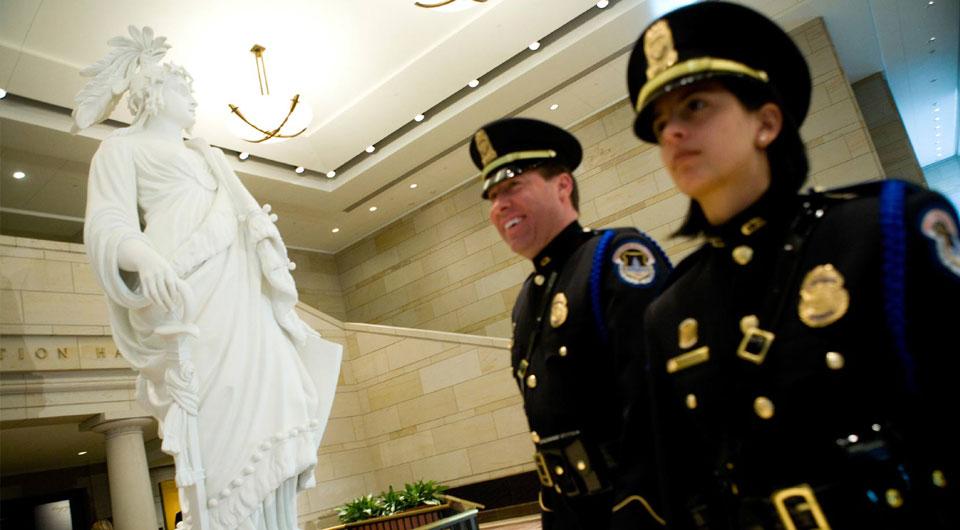 Since 1828, the U.S. Capitol Police (USCP) has provided protection for Congress. Over time, the force has grown in numbers, duties, and responsibilities.
USCP officers work to protect life and property; prevent, detect, and investigate criminal acts; and enforce traffic regulations throughout a large complex of congressional buildings, parks, and thoroughfares. Additionally, USCP officers are responsible for protecting members and officers of Congress and their families. USCP serves throughout the U.S. and its territories and possessions.
More information is available on the Capitol Police website.